Netflix's P.S. I Still Love You "Moral of the Story" Lyrics
P.S. I Still Love You: I Can't Get the Dramatic "Moral of the Story" Song Out of My Head
Watch out! This post contains spoilers.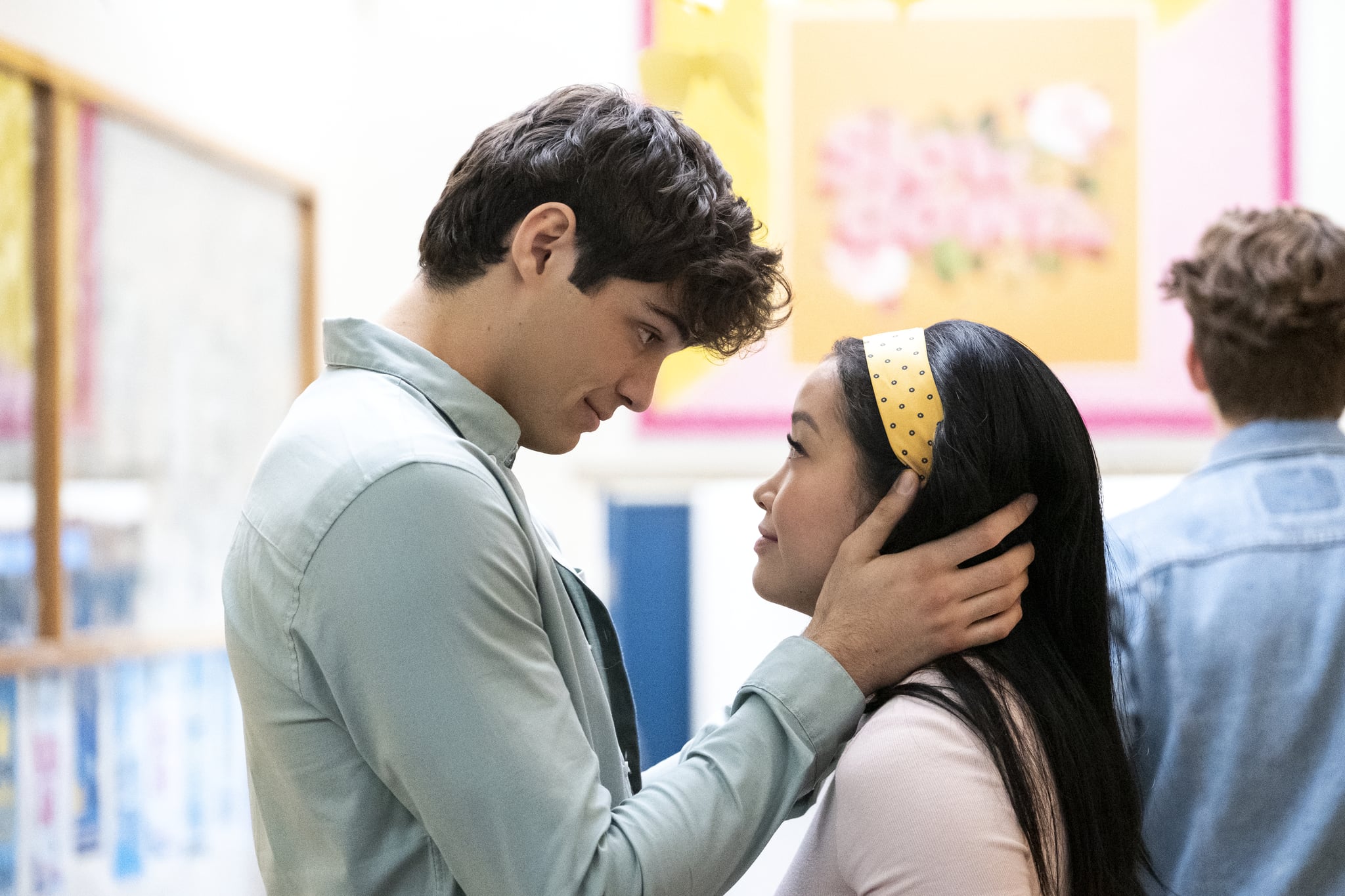 Lara Jean Covey and I deal with dramatic moments pretty similarly. Sometimes we bake and sometimes we pretend we're in a music video montage. Both are therapeutic and both got Lara Jean through some hard times with one Peter Kavinsky. If I'm ever in need of a music video moment, I feel pretty confident in leaning on Netflix's To All the Boys: P.S. I Still Love You soundtrack, especially when the "Moral of the Story" song by Ashe is playing.
After a particularly heart-wrenching (although short-lived) breakup between Lara Jean and Peter, Ashe's 2019 track plays while Lara Jean tries to function normally. She brushes her teeth, pours a bowl of cereal, and goes to school pretending everything is fine, all the while these lyrics float in the background: "So I never really knew you/God I really tried to/Blindsided, addicted/Felt we could really do this/But really I was foolish/Hindsight it's obvious." As if that wasn't enough of an internal monologue, the song continues: "Talking with my lawyer/She said where'd you find this guy/I said young people fall in love/With the wrong people sometimes."
Then, in a total departure from the film's style, Lara Jean drives her point home by lip-syncing to the camera. "Some mistakes get made/That's alright, that's okay/You can think that you're in love/When you're really just in pain/Some mistakes get made/That's alright, that's okay/In the end it's better for me/That's the moral of the story babe." Yowza, those lyrics are so poignant, they hurt a little bit to hear.
:,) my song moral of the story is in To All The Boys I've Loved Pt 2. thanks to @finneas, noah & casey for taking THE most heartbreaking part of my life and writing this one with me. stream to all the boys i loved. ps i still love you now on @netflix @toalltheboys @lanacondor pic.twitter.com/TPJ9sQ5507

— Ashe (@ashemusic) February 13, 2020
Although the track is about love lost, Ashe has nothing but fond feelings for her song being used in the rom-com. In fact, she shared her excited feelings on Twitter and thanked her producers — including Billie Eilish's brother Finneas O'Connell — for their support. Give the full song a listen below.