ICYMI, Meghan Markle Appeared in a Music Video 21 Freakin' Years Ago
Before she became the Duchess of Sussex and even before she starred as Rachel Zane on Suits, did you know one of Meghan Markle's first "breaks" was actually an appearance in a music video? Yep, that's right. In 1999, which was right around the same time that Markle enrolled at Northwestern University, she booked a part in Tori Amos's music video for her hit "1000 Oceans." The visual is making the rounds again, thanks to Omid Scobie and Carolyn Durand's book Finding Freedom: Harry and Meghan and the Making of a Modern Royal Family, which says Markle earned $600 for her appearance.
If you look closely, around the 36-second mark, Markle makes her brief music-video debut as a passerby looking at Amos, who is enclosed in a glass box. It's definitely a blink-and-you'll-miss-it moment! Still, Markle ended up auditioning for another role in a Shakira video weeks later, but unfortunately, she didn't get the part. I'm sure whoever turned her down is probably regretting their decision now. Check out Markle on the far left in the video ahead.
Tori Amos's "1000 Oceans" Music Video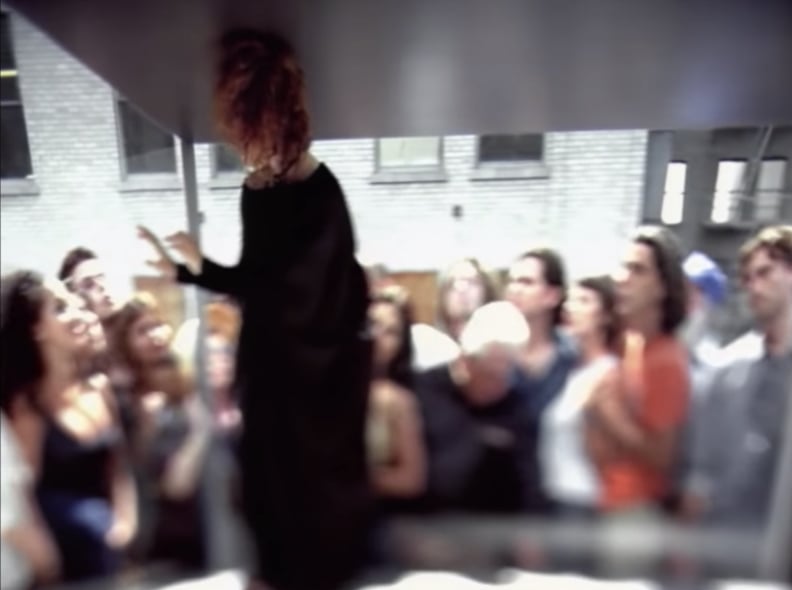 Meghan Markle in Tori Amos's "1000 Oceans" Music Video