Obsessed With The Boys? Here Are 10 More Supercharged Shows to Watch
If you were obsessed with season one of The Boys and can't wait for the season two premiere on Sept. 4, you're not alone. And since it'll be rolled out on a weekly basis, you may need something to hold you over between episodes. The Boys isn't the only gritty yet darkly comedic show out there. However, it is the only show where a group called the Boys is focused on exposing the truth about an evil corporation named Vought and its superhero group called the Seven due to their corruption. Whether you're looking for something Batman-adjacent like Gotham or one of Marvel's many TV offerings, we've got you covered ahead with 10 shows.
01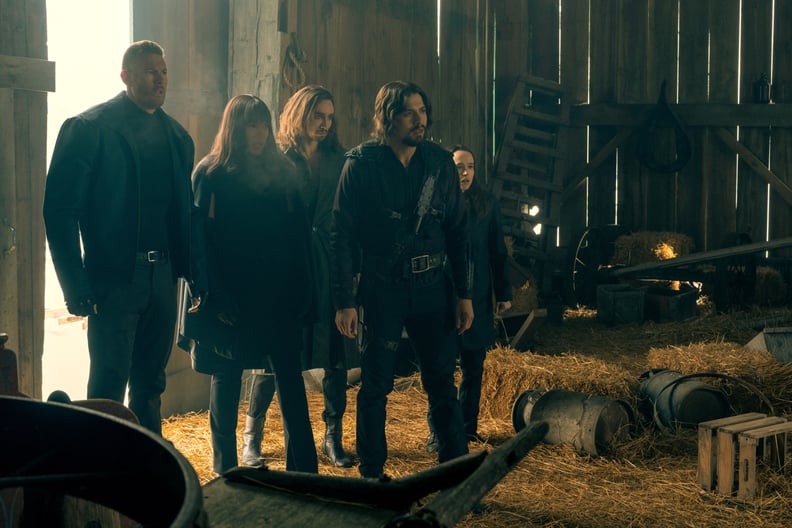 The Umbrella Academy
Based on the comic-book series by Gerard Way, The Umbrella Academy revolves around the supernatural Hargreeves family, made up of seven children adopted by billionaire Sir Reginald Hargreeves (Colm Feore). Time travel, the apocalypse, and a dysfunctional family? This show has it all, and it stars Tom Hopper, David Castañeda, Emmy Raver-Lampman, Robert Sheehan, Aidan Gallagher, Justin H. Min, and Ellen Page.
The Umbrella Academy is currently streaming on Netflix.
02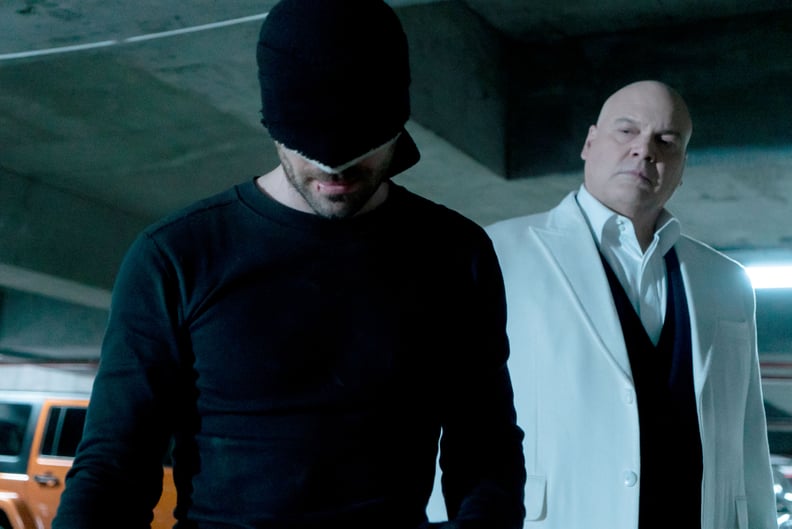 Daredevil
If your favorite thing about The Boys is the fight scenes, then Daredevil is right up your alley. The series follows blind attorney Matt Murdock (Charlie Cox), who is a masked vigilante by night. He uses his heightened senses to fight crime and protect Hell's Kitchen from the corrupt hands of Kingpin (Vincent D'Onofrio) and his minions. And it's based on a Marvel comic, so a few familiar Marvel faces pop up here and there.
Daredevil is currently streaming on Netflix.
03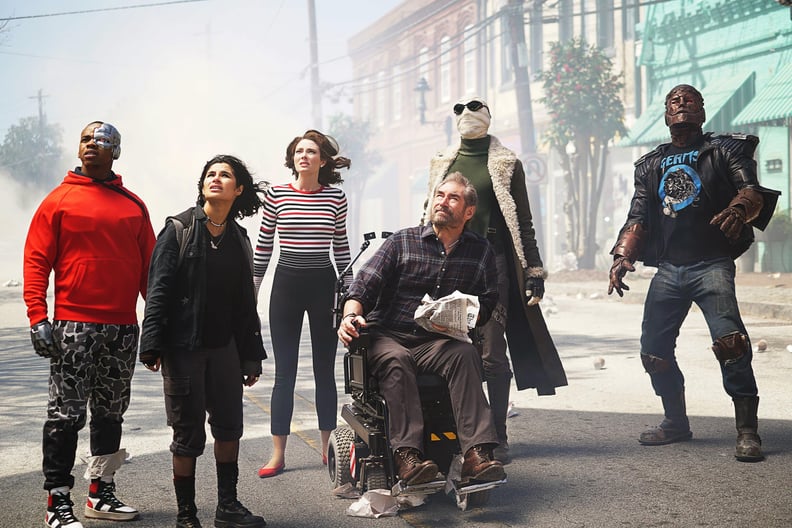 Doom Patrol
Much like The Boys, you're never really sure what's going to happen next with Doom Patrol. Based on an obscure DC comic, Doom Patrol is kind of what would happen if the titular Boys had superpowers. The series follows a group of downtrodden and traumatized superheroes who band together in the hopes of saving the world . . . even if the world doesn't exactly want them.
Doom Patrol is currently streaming on HBO Max.
04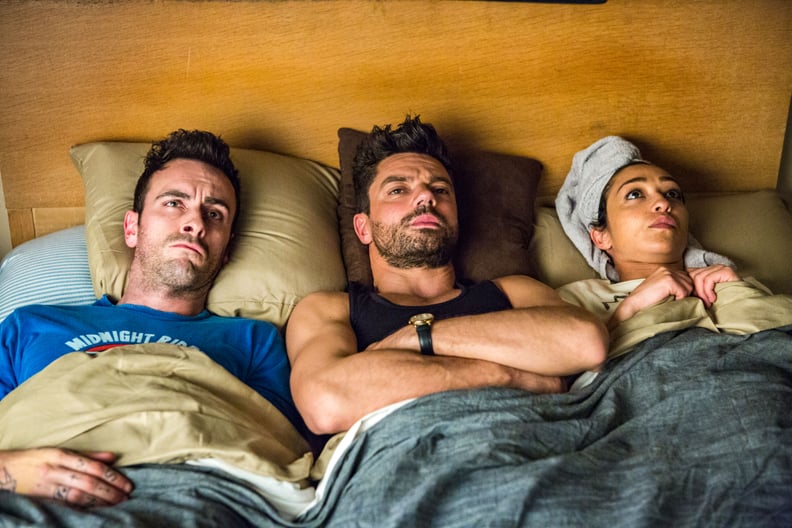 Preacher
Comedically dark, Preacher expertly embodies the tone that fans of The Boys are used to. After the death of his father, Jesse Custer (Dominic Cooper) returns home to Texas in order to take over his father's church. His mission is interrupted when his body is overtaken by a mysterious force, giving him the power to make anyone do anything he says. Along with his ex-girlfriend, Tulip (Ruth Negga), and a vampire named Cassidy (Joseph Gilgun), Jesse sets out to better understand his gift and (literally) find God.
Preacher is currently streaming on Hulu.
05
Titans
A grittier take on the Teen Titans, Titans follows Dick Grayson/Robin (Brenton Thwaites) as he gets involved with a conspiracy surrounding Rachel Roth (Teagan Croft) that could lead to hell on Earth. They're eventually joined by Starfire (Anna Diop) and Beast Boy (Ryan Potter), creating a surrogate family in the group's quest to fight evil.
Titans is currently streaming on DC Universe.
06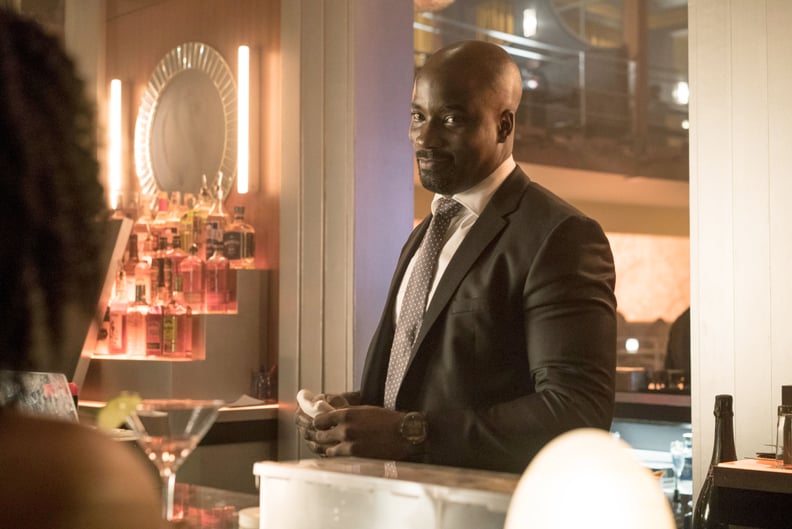 Luke Cage
When his relationship with Jessica Jones (Krysten Ritter) falls apart, Luke Cage (Mike Colter) tries to rebuild his life in Harlem. Luke Cage follows what happens when the titular character is forced out of "retirement" and hopes to save the city. Due to his strength and unbreakable skin, he's not one to go down easily and doesn't back down from a fight. In his efforts to save the city he loves, he does his best to make sure his past stays buried.
Luke Cage is currently streaming on Netflix.
07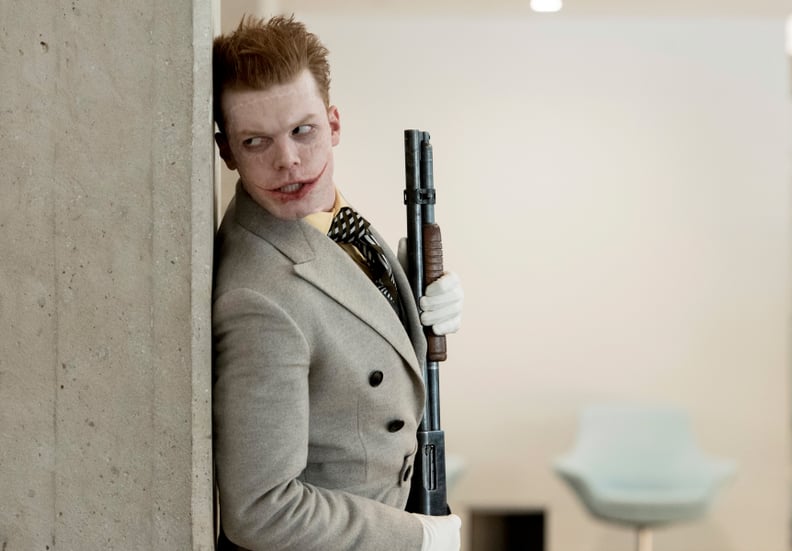 Gotham
Centered on a young Jim Gordon (Ben McKenzie), Gotham follows his rise to becoming commissioner. It isn't just his origin story, though, as Gotham also sees the rise of popular Batman villains like the Riddler (Cory Michael Smith), the Penguin (Robin Lord Taylor), and Catwoman (Camren Bicondova). Of course it wouldn't be complete without an appearance from the Joker (Cameron Monaghan) . . . excuse me, Jerome Valeska (the series couldn't use the Joker name or likeness, although they played coy with Monaghan's character).
Gotham is currently streaming on Netflix.
08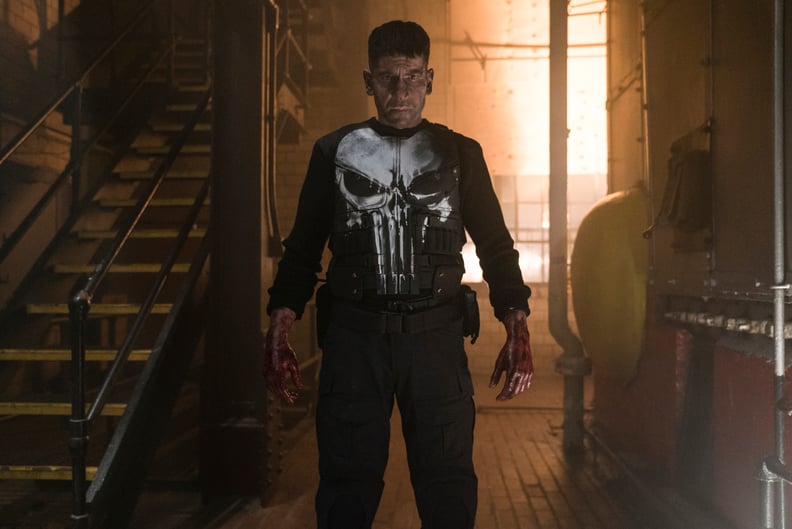 The Punisher
Life is good for Frank Castle (Jon Bernthal) until the brutal murder of his family. After enacting his revenge on those responsible, Frank uncovers a conspiracy that goes beyond him. Going by the name "the Punisher," Frank gets help from his best friend, Billy Russo (Ben Barnes), who may be hiding something, and a former NSA analyst named Micro (Ebon Moss-Bachrach).
The Punisher is currently streaming on Netflix.
09
Legion
An offshoot of the X-Men, Legion follows mutant David Haller/Legion (Dan Stevens), who was diagnosed with schizophrenia at a young age. While being shuffled between psychiatric institutions, he falls for a fellow patient named Syd (Rachel Keller). Syd eventually leads David to a team of specialists (Jeremie Harris, Jean Smart, Bill Irwin, and Amber Midthunder) who help him discover his hidden abilities. Plus, Aubrey Plaza is on the show, so you know you're in for a few laughs here and there.
Legion is currently streaming on Hulu.
10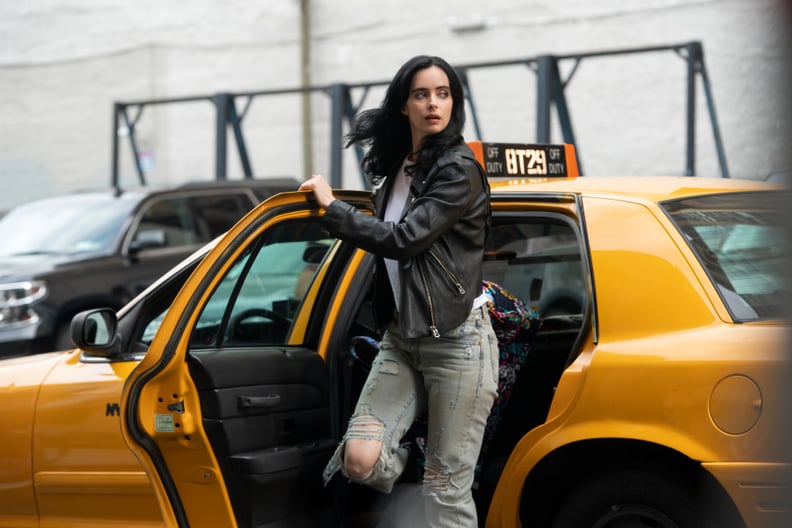 Jessica Jones
One of the first darker entries into Marvel's television canon, Jessica Jones is all about superhero-turned-private-investigator Jessica Jones (Krysten Ritter). When an incident with supervillain Kilgrave (David Tennant) causes Jessica to kill someone, she decides her days of being a superhero are over. She becomes a private eye, happy with her job . . . until Kilgrave resurfaces and she must put a stop to his villainy.
Jessica Jones is currently streaming on Netflix.