Virgin River Season 3 Finale Explained
Let's Break Down That Wildly Emotional Season 3 Finale of Virgin River
Watch out! This post contains spoilers.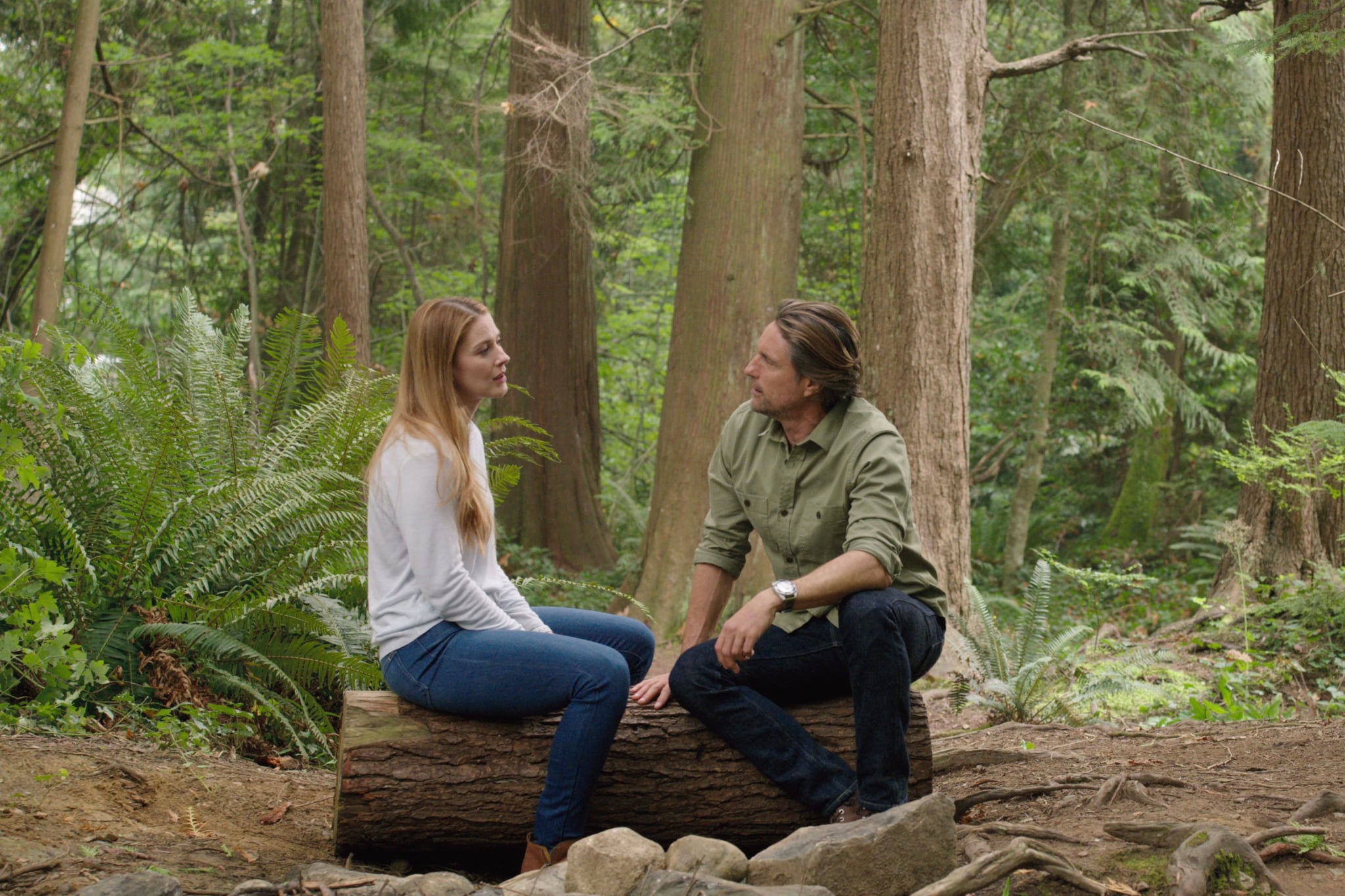 "Still waters run deep" would be the perfect tagline for Virgin River's scenic but emotionally fraught third season. From Hope's encounter with a hurricane to Lilly's cancer diagnosis to Mel and Jack's topsy-turvy relationship, the season is chock-full of sucker punches and never-ending twists. But it's the season finale that will undoubtedly leave fans clamoring for a fourth season. Let's talk about what happened in that final episode, as well as the questions that remain unanswered.
What Happens to Preacher?
Preacher's guardianship of Christopher — whose mother, Paige, has been on the run since killing her abusive ex-husband, Wes, in season two — is a central plot point in the third season. Preacher knows that Wes's twin brother, Vince, is a looming threat, so he's careful not to let Christopher out of his sight. But when a so-called friend of Paige tells Preacher that she's planning to turn herself in, he insists on seeing her. The friend drives Preacher to the woods, where she claims Paige is staying in a cabin, but on the way, she stops to buy him a snack and a soda. As they begin walking toward the cabin, Preacher starts to feel woozy and collapses to the ground, clearly having been drugged.
That's the last time Preacher is seen this season, but we soon learn that this is all part of a plan to kidnap Christopher. Later in the finale, Connie and Christopher return home to Preacher's house, where Vince is waiting for them. Paige is absent throughout these episodes, but with Christopher's life now in danger, she'll presumably come out of hiding — and hopefully, team up with Preacher — to fight for her family.
Does Hope Die?
Hope begins the season in South Carolina, where she's caring for her aunt. She becomes stranded when a hurricane strikes, even falling out of touch with Doc, who's concerned for her safety — but eventually, Hope re-emerges in virtual glimpses, proving that both she and her aunt have weathered the storm. Hope decides to return home to Virgin River after learning about Lilly's sudden passing, but she gets in a car accident on her way to the funeral and ends up in a medically induced coma.
It's unclear what the future holds for Hope and Doc, but showrunner Sue Tenney has said that the Covid-19 pandemic physically kept actress Annette O'Toole away from the set, meaning she's very likely to return should the show be renewed. As stubborn as Hope is, she'll undoubtedly regain her strength soon — and she'll need it, because a young man claiming to be Doc's grandson has come to town, raising questions about who his parents are and if Hope knows about this part of Doc's past.
Did Brady Shoot Jack?
Jack suffers memory loss after being shot at the end of season two. The details of that night come back to him throughout the third season, and Brady quickly becomes a prime suspect after Jack tells police that he remembers Brady being in the bar that night and the two of them getting into a fight. Brady denies shooting Jack, but when the cops execute a search warrant, they find a gun in his car that matches the weapon used in the shooting. Brady maintains his innocence, insisting that it isn't his gun and he's being set up. Given that Brady is in hot water with his former boss and drug lord, Calvin, he might just be right about that.
Is Jack the Father of Mel's Baby?
Mel and Jack's relationship takes another turn this season when she tells him that she'd like to have a baby. Worried that he can't give Mel what she needs and take care of his twins with Charmaine, Jack breaks things off with Mel just as she's about to return to Los Angeles to visit her sister. In LA, Mel's sister Joey encourages her to consider having a baby on her own, using the embryos Mel and her late husband, Mark, had frozen. Mel visits a fertility clinic, and while we don't see the exchange between her and the doctor, it's implied that she's there to get the process underway.
The timing, however, couldn't be more complicated, because Jack apologizes to Mel as soon as she's back in Virgin River. Despite her reservations, she gives him another chance — and soon after, she learns that she's pregnant. Jack is about to propose to Mel when she insists that she needs to tell him something first. He's ecstatic upon hearing the news that Mel is pregnant, until she drops another bombshell: "I don't know if you're the father." It's a major cliffhanger, setting viewers up for what's sure to be an epic season four.