Watch the Trailer For Donkeyhead, a Film by Agam Darshi
Donkeyhead Is a Modern-Day Depiction of Sikh Family Dynamics and Cultural Expectations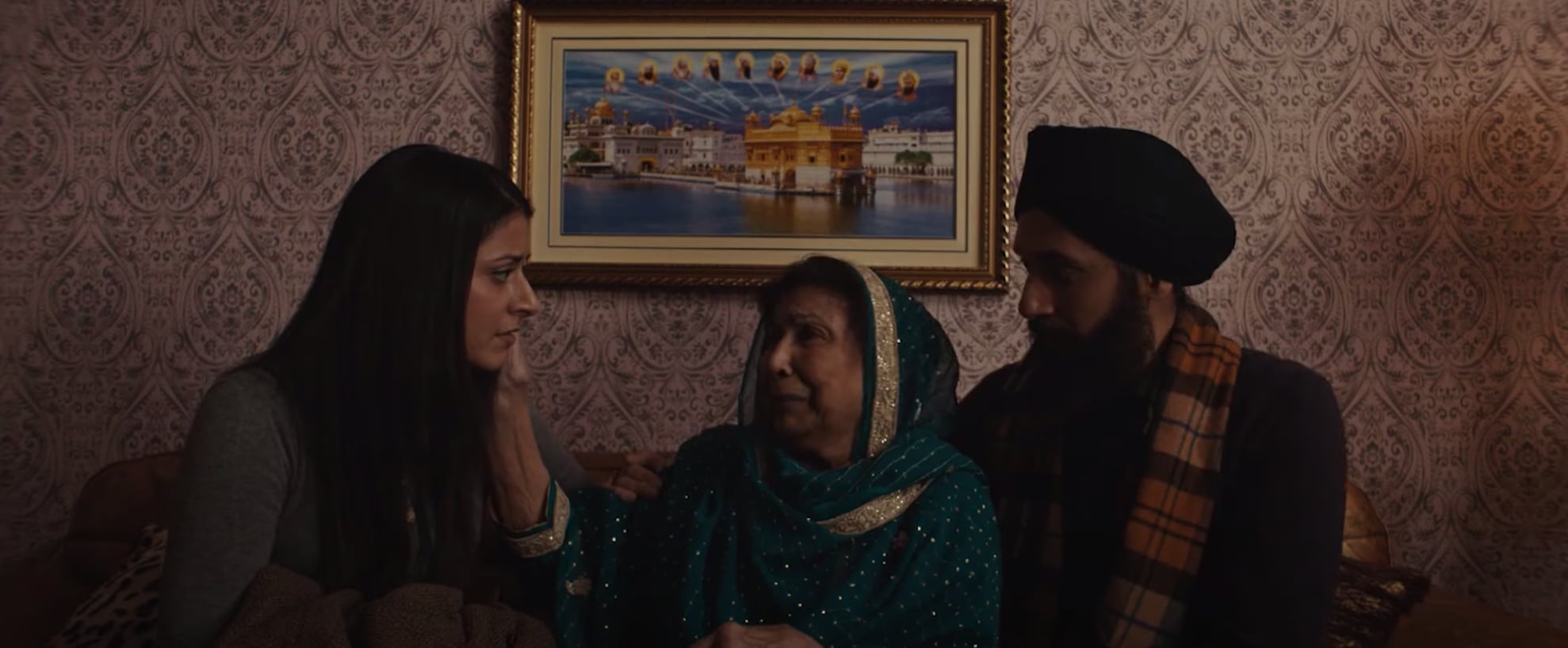 As a South Asian person who's grown up with very little accurate representation in the Western film and TV industry, I was very excited to discover Netflix's brand-new film Donkeyhead. The comedy is centered around not only a South Asian family, but specifically a Sikh family that navigate their relationship dynamics whilst processing the death of a loved one. Written and directed by Agam Darshi, the film follows a family who come together to look after their sick father after he suffers from a major stroke. Darshi stars in the film as Mona, a failing writer who dedicated her life to her father, and as a result, she has no life of her own.
The film's title is based around a term of endearment that's commonly used by Punjabi parents when talking to their children, and from watching the trailer, it's clear that this isn't going to be your stereotypical depiction of a South Asian family. Aside from featuring the judgmental aunties — something many of us know all too much about — the film seems to explore themes of independence, guilt, and cultural expectation in a way that I've not seen talked about before.
Alongside Darshi, Donkeyhead has a pretty remarkable (and pretty familiar) cast, including Sons of Anarchy's Kim Coates, Arrow star Stephen Lobo, Schitt's Creek star Huse Madhavji, and Marvin Ishmael from Degrassi: The Next Generation. Donkeyhead had its world premiere at the Mosaic International South Asian Film Festival in Toronto where it received four awards, including best fiction feature and best Canadian feature.
Donkeyhead is available to stream on Netflix now.
Image Source: YouTube User Agam Darshi