Everything K-Pop Fans Need to Know About the Weverse Apps
Weverse has become the ultimate destination for K-pop fans. After noticing how much K-pop was growing in popularity around the world, Hybe Corporation launched the app in 2019 in order to create a place where both Korean and international fans could easily communicate with one another. On top of that, the company created Weverse with the intention of letting stars connect with their followers on a deeper level than other social media apps by translating their posts into various languages. Through the years, Weverse has added cool content like TV series, documentaries, and concert performances. In fact, Weverse has grown so much that it's now branched out into multiple apps with each one serving a different purpose. Keep reading to learn the difference between each Weverse app.
01
What Is Weverse?
Weverse is Hybe's official fan-community app, which people all around the world can join. The app allows users to connect with one another, as well as with their favorite stars. TXT and BTS were the first K-pop groups to join Weverse in 2019. Afterward, Hybe gradually began adding more of its artists to the app and even expanded to include stars outside of their roster, including celebrities outside of Korea.
What Type of Content Is on Weverse?
On Weverse, the "Feed" tab is where you can find content created by other users, while the "Artist" tab is reserved for content created by a celebrity. Stars can share posts like selfies on their Artist feed or on their Story. Official content like music videos and teaser photos can be found underneath the "Media" tab. That's also where users can access any video content they've purchased on the Weverse Shop. Finally, by subscribing to an artist's profile on Weverse, you can turn on push notifications to be alerted about any important announcements about the artists, like future music releases or merch drops.
Which Celebrities Are on Weverse?
As of June 2022, a total of 58 artists are on Weverse, and those are BTS, TXT, Blackpink, Seventeen, OnlyOneOf, ATBO, Hyolyn, Rocket Punch, TRI.BE, &Audition, Secret Number, TNX, Viction, Apink, Baekho, Hwang Min Hyun, Yoon Jisung, Kingdom, Blitzers, Le Sserafim, XG, Lee Jin Hyuk, Up10tion, Verivery, Junsu, Ravi, Oneus, Winner, Prikil, Fromis_9, Purple Kiss, Lil Huddy, STAYC, Mad Monster, Just B, iKon, Everglow, FTIsland, Max, Woo!ah!, Prettymuch, Jeremy Zucker, Letteamor, Treasure, Mirae, Alexander 23, New Hope Club, Cherry Bullet, Gracie Abrams, Dreamcatcher, Henry, Sunmi, Weeekly, P1Harmony, CL, Nu'est, Enhypen, and GFriend.
Which Languages Are Weverse Available in?
Weverse is currently available in English, Korean, Japanese, Chinese, Spanish, Portuguese, Indonesian, Malay, and Thai.
Is Weverse Free to Use?
Yes, Weverse is a free app that can be downloaded for iOS on the Apple App Store and for Android on the Google Play Store.
What Is a Weverse Membership?
While Weverse is free to use, there is content on the app that's only available to those who have bought a membership. In order to unlock extra content, head to an artist's page, and then click on the tab furthest to the right next to the settings icon. The bottom of the page will direct users to the Weverse Shop (more on that later) in order to purchase an annual membership for a specific artist. Memberships are cool perks that give fans access to exclusive content, merchandise, concert presales, and raffles, along with other benefits.
02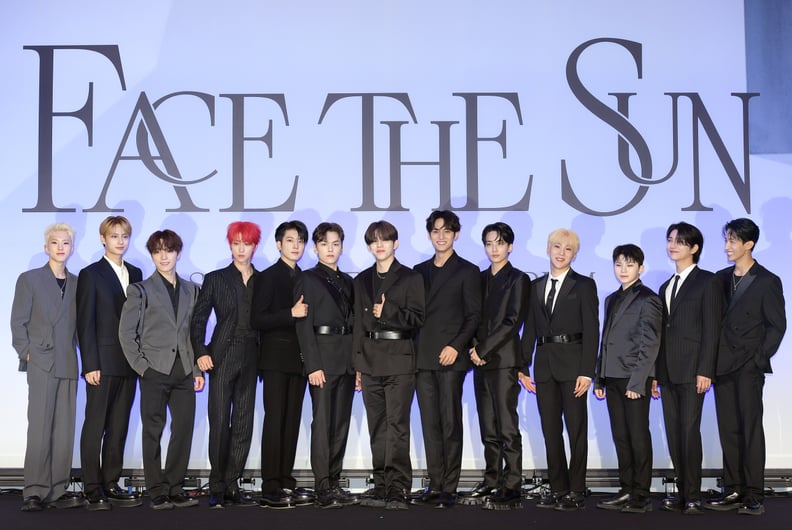 What Is Weverse Shop?
Weverse Shop is a mobile app where you can purchase your favorite artists' merch.
What Type of Merchandise Is Available on Weverse Shop?
The app offers products like albums, DVDs, clothing, light sticks, books, stationery items, and more. Some merchandise can be found through other retailers, while some are exclusive to the Weverse Shop. Other items on the app include memberships and tickets to virtual concerts. Most artist shops are available globally, and some even have stores dedicated to fans in the United States and Japan.
How Much Is Shipping on Weverse Shop?
International shipping can usually cost around $26-$30, but it could be more depending on where you live, so remember to take that into consideration before purchasing anything.
How Long Does Shipping Take on Weverse Shop?
International shipping can take around seven to 14 business days to deliver.
Do Album Purchases on Weverse Shop Count Toward the Billboard Charts?
Albums sold on any US-dedicated Weverse Shop count toward the Billboard charts.
Do Album Purchases on Weverse Shop Count Toward the Hanteo and Gaon Charts?
Albums sold on the global section of the Weverse Shop count toward both the Hanteo and Gaon charts.
03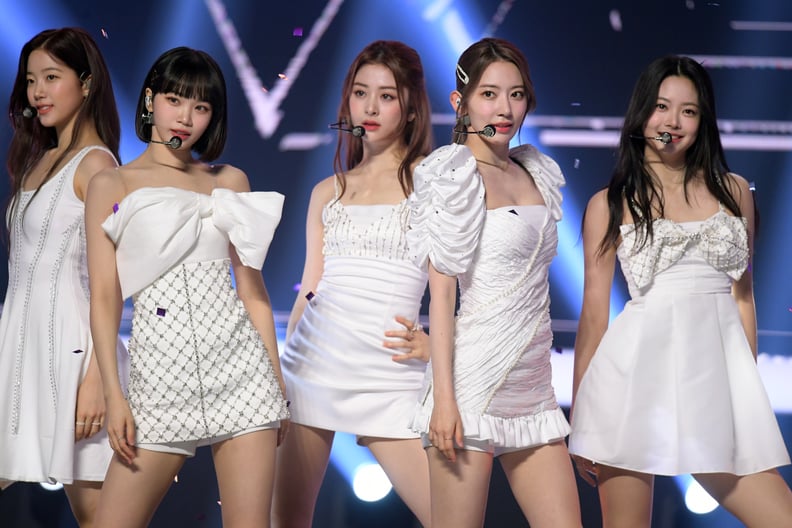 What Is Weverse Albums?
Once you buy an album on the Weverse Shop, you can either listen to it physically once the album arrives in the mail or digitally through an app called Weverse Albums.
How Can Fans Add Music to Weverse Albums?
After logging into Weverse Albums using your Weverse or social media account information, you can add music to the app by clicking on the "plus" icon on the top-right corner of the page. A screen then pops up that asks for a QR code or a manually entered code. You can get those codes through albums purchased on the Weverse Shop.
What Other Type of Content Is Available on Weverse Albums?
Fans can also enjoy digital photo cards and photo books on Weverse Albums.
Do Albums Purchased on Weverse Albums Count Toward the Billboard Charts?
Music sales and streams on Weverse Albums won't count toward the Billboard charts.
Do Albums Purchased on Weverse Albums Count Toward the Hanteo and Gaon Charts?
Yes, music sales on Weverse Albums count toward both the Hanteo chart and Gaon chart.
04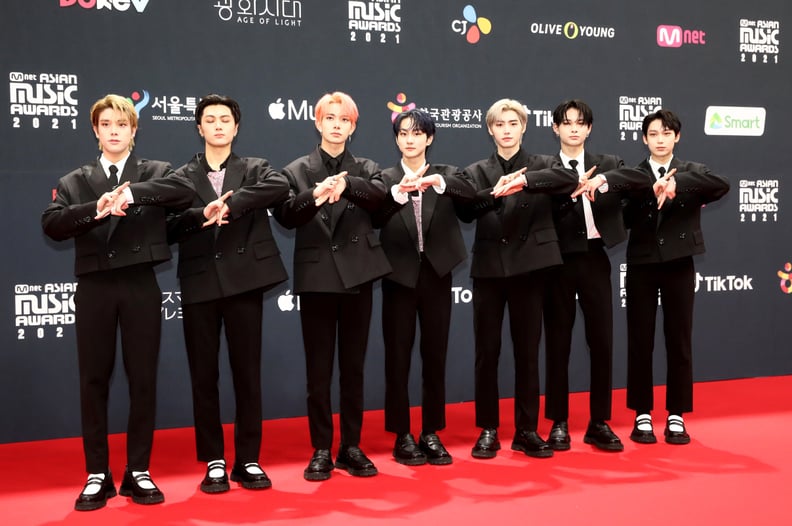 What Is Weverse V Live?
In November 2021, Hybe announced Weverse would combine with Naver's video-streaming service called V Live in order to offer more content for fans to enjoy. Although users can still download V Live to watch videos on the app, they can also now access a lot of that content through Weverse under the "Media" tab.
What Type of Content Is Available on V Live?
You can watch artist live streams, award show broadcasts, TV episodes, and more on V Live.
Is V Live Free to Use?
Yes, V Live is a free app. However, certain types of content, like TV series, can only be viewed after it's purchased through Weverse Shop.
What Is a V Live Membership?
V Live also offers a paid subscription service for users looking to enjoy even more content from their favorite artists, like ad-free videos, exclusive photos, and more.
Weverse has gone through a lot of changes since its launch in 2019, and we can't wait to see how it continues to grow in the future!