When Does Run BTS Come Back?
When BTS's Variety Show, "Run BTS," Will Probably Return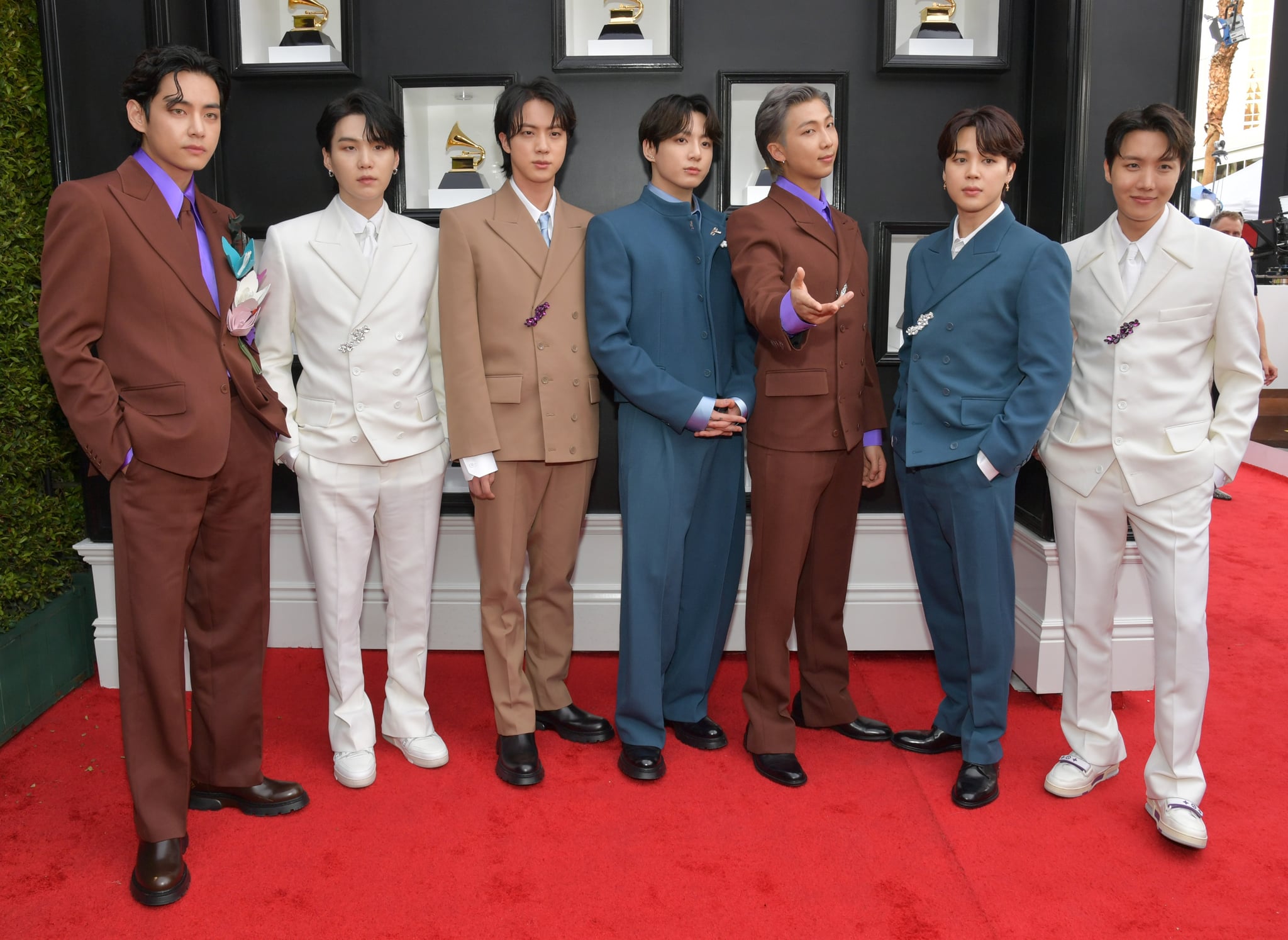 Image Source: Getty / Lester Cohen
ARMY would typically look forward to Tuesday every week because it's when new episodes of the group's hit variety show, "Run BTS," would premiere. The series, which first aired in 2015, involves the septet competing against each other to win special prizes, so fans would love seeing who would come out on top each episode. Sadly, as of October 2021, the show has been on an indefinite hiatus. At the time, BTS's label, Big Hit Music, announced on Weverse that the series would be taking a break but didn't say for how long. Since it's been half a year since new episodes of the show have been released, you might be wondering, when does "Run BTS" come back? Let's try to find out.
Is "Run BTS" Canceled?
Short answer, no. Before the show went on hiatus after the Oct. 12, 2021, episode, the group reassured viewers during the last few episodes that it would be back eventually.
Why Did "Run BTS" Go on Hiatus?
It's likely BTS paused filming "Run BTS" because of their schedule. Over the past few months, the group have performed a series of Permission to Dance on Stage concerts in Los Angeles, Seoul, and Las Vegas. In December, Big Hit also confirmed the group are busy preparing for the release of their upcoming album, which is dropping on June 10. If that wasn't enough, rumor has it BTS are planning on embarking on a world tour soon. Due to everything going on, it's totally understandable BTS would need to take a short break from their variety series to focus on their concerts and new album.
When Will "Run BTS" Come Back?
While they didn't give an exact timeframe, RM may have hinted when he personally thinks the series will return.
According to Sports Keeda, in an October 2021 behind-the-scenes video, the group are discussing ideas for future episodes of the show when Suga suggests they do something similar to the first episode of "Run BTS." In the series's premiere episode, BTS introduce themselves to viewers by stating their names and ages. After hearing Suga's idea, RM reenacts his introduction, except he tweaks it to say he is 30 years old. RM's international age is 27, while his Korean age is 28. Since he says "30" rather than "28," fans thought RM may have been suggesting he thinks "Run BTS" won't be back for another two years.
noooooooo what do you mean run bts will be back after 2 years!????? 😭 pic.twitter.com/QZu2a6AV6H

— m misses taetae (@twinkletaeee) October 28, 2021
Nothing is confirmed just yet, but since BTS are dropping an album in June and then might tour afterward, there's a chance the series won't be back for at least another few months. However, considering BTS are known to film episodes of "Run BTS" at just about any time, they could have a backlog of episodes rearing to be released at any time. It's important to note that V Live was recently acquired by BTS's label, Hybe, and there's a chance BTS could be holding off on releasing new episodes until the live-streaming app is officially folded into Weverse. Whatever the case may be, BTS love surprising ARMY when they least expect it, so ARMYs should keep an eye out for an announcement soon.