What Happened to Elizabeth Holmes's Theranos Patients?
Elizabeth Holmes's Trial Left Theranos Patients Without Justice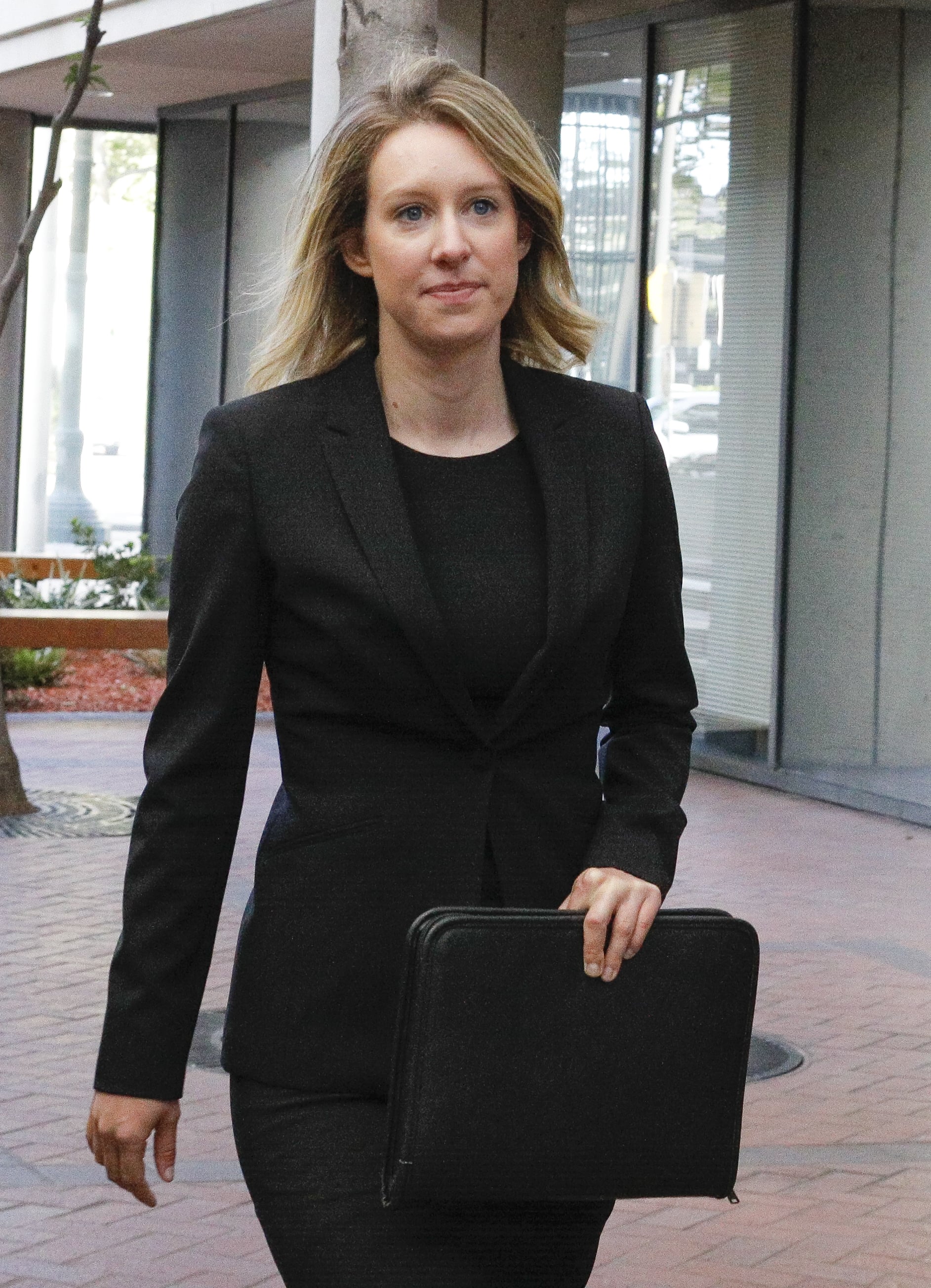 Elizabeth Holmes's life is being thrust back into the spotlight amid Hulu's upcoming docuseries "The Dropout." Holmes claimed that the technology at her blood test start-up Theranos could detect hundreds of results using minimal blood. Her claim was proven false and in 2018, the Securities and Exchange Commission (SEC) charged Holmes with 11 counts of fraud and conspiracy of Theranos investors and patients. In January 2022, she was convicted of four of those charges, but none of them had to do with patients who reported inaccurate testing results.
Prosecutors called on 29 witnesses from doctors to retail executives who distributed Theranos over the course of her trial. Of those 29, two patients testified that the lab technology gave them inaccurate and potentially dangerous results.
Brittany Gould testified that in 2014 she took a Theranos blood test at a Walgreens store in Arizona to measure a pregnancy hormone after learning that was expecting a baby, CNBC reports. After reviewing the results, Gould shared during the trial, "[My nurse practitioner] told me your numbers are falling, unfortunately, and that I was miscarrying." Because of those results, she switched her medication to something potentially harmful to the fetus. However, Gould took two more tests administered by Quest Diagnostics that confirmed she was still pregnant. She eventually delivered a healthy baby.
Theranos patient Erin Tompkins testified that in May 2015 he tested positive for an HIV antibody following a Theranos blood test in Arizona, indicating the virus was present in her body, per CNBC. The outlet reported Tompkins told jurors during Holmes's trial, "I was quite emotional at the time." The patient went on to get two more tests spanned over a few months from another lab confirming that she did not have HIV.
One juror told The Wall Street Journal that they concluded Theranos had a poorly operated lab but wasn't able to conclude Holmes intentionally wanted patients to have faulty tests. "If all we'd had to prove was that she knew there might be problems in the lab and that might end up harming patients, that would be one thing," Stefanek told the outlet after the Theranos founder's conviction.
Separate from Holmes's federal trial, in 2017, the CEO reached a $4.65 million settlement for consumer fraud of patients who purchased Theranos tests in Arizona. According to USA Today, Theranos sold 1.5 million blood tests between 2013 and 2016 that yielded 7.8 million test results for over 175,000 buyers. More than 10 percent of those results were voided or corrected, according to the outlet. "They said that about 10 percent of the results were inaccurate," Arizona Attorney General Mark Brnovich said in a statement to the outlet. "The problem is, as an Arizona consumer, you don't know whether you were part of that class or not."