What Is Bachelor Matt James's Job?
Bachelor Matt James's Career Is Proof That He's Got a Heart of Gold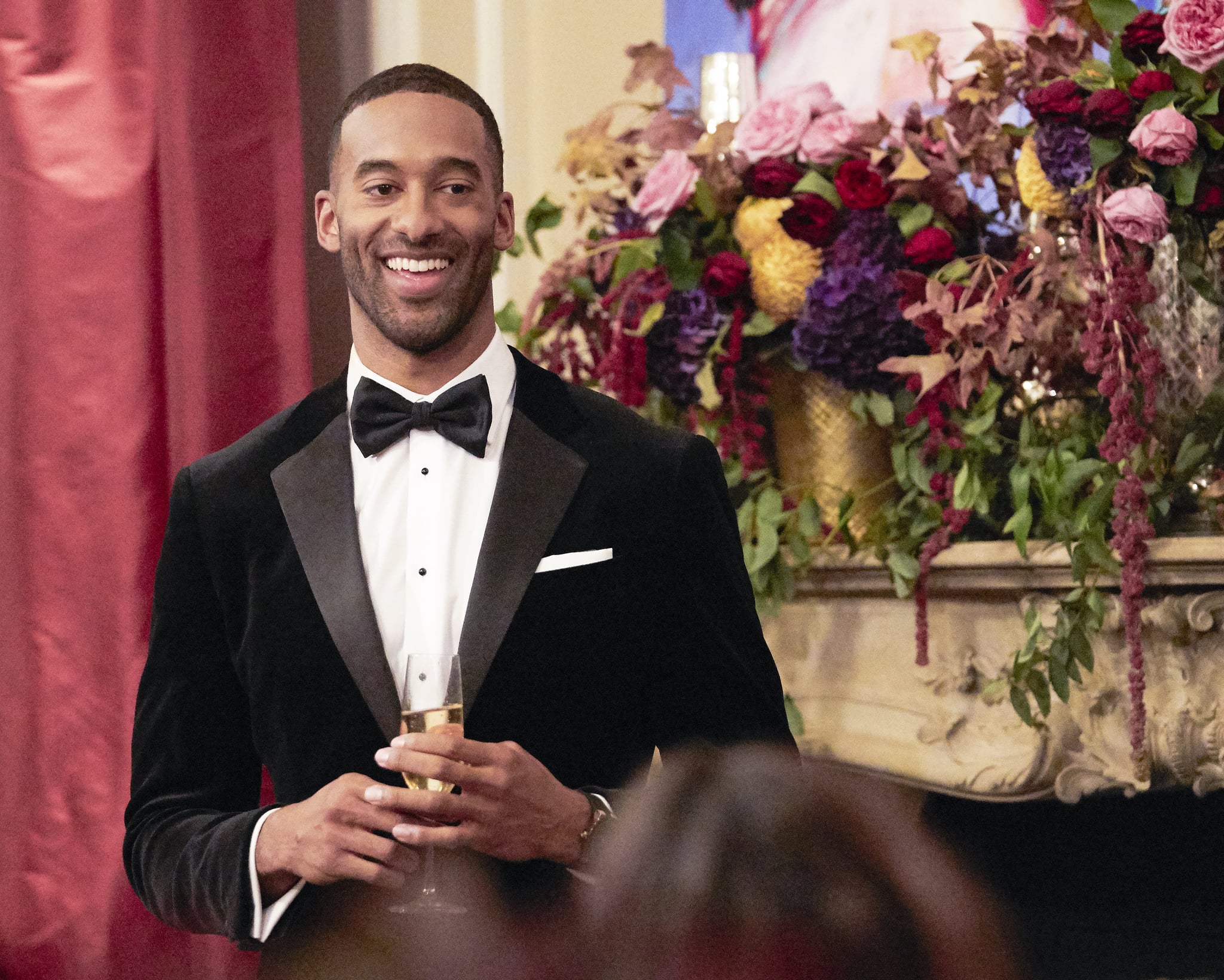 You know him as the next Bachelor (and as Tyler Cameron's BFF), but do you know what Matt James does for a living? Matt's job history is pretty normal on the surface, with a budding career in the finance world, but his biggest professional gig is his headline-grabbing nonprofit work.
While attending Wake Forest University in Winston-Salem, NC, Matt majored in economics. He graduated in 2015 after finishing a college career that was equally impressive academically and athletically — he played on Wake Forest's football team and had hopes of making it in the NFL. After graduation, he took a year to try to make it in pro football. He tried out with the Carolina Panthers, but didn't make the cut, then went through a few stages of cuts and call-backs with the New Orleans Saints before ultimately being cut. At that point, Matt began leaning on his business and finance experience, taking a few brokerage jobs. Eventually, he settled in Pittsburgh as a banking analyst at PNC Bank.
Matt later moved to New York, where he began working as a research analyst at a commercial real estate company called CBRE. It was there that he ran into a group of elementary school kids, and, in talking to them, got the idea for what would become ABC Food Tours: taking groups of kids on tours to different food establishments around the city, introducing them to the stories of these businesses and to a variety of foods and cultures they might not encounter otherwise.
In 2018, Matt and Tyler launched ABC Food Tours in New York City, a nonprofit geared at working with children from underserved and lower-income communities and introducing them to the diverse (and often pricey) food choices in the city. They got the idea when they were playing football together at Wake Forest University, where their team had a similar program set up. "One of the cool things our athletic department did was invite students from the community on campus to eat with the athletes," Matt told People in 2019. "Winston-Salem has a very large wealth divide and a lot of those students are underserved and under-recognized, and it was just this organic interaction that wasn't supervised like, 'Alright, you're going to meet with Johnny for 30 minutes and go over homework.'"
ABC Food Tours works with several different schools and community groups, bringing kids together to learn about food, business, and healthy lifestyles. "A lot of these kids suffer from homelessness, a lot of them live in the shelters. Lots of these kids just don't ever get the opportunity to go eat at a restaurant," Tyler told People. "We want these kids to see everything. We want them to see what the city has to offer and what different cultures are like."
"I don't have the words for what he has done for our community and for my family — because this school is my family," Suany Ramos, principal of frequent partner school P.S.1888, told Wake Forest Magazine. "He's amazing. He's a positive role model. He's sweet. He's charismatic. He has a way of getting the children to listen to him."