What Is The Rental Movie About? Spoilers and Ending
The Rental: Find Out the Twist Ending in Dave Franco's Directorial Debut
Watch out! This post contains spoilers.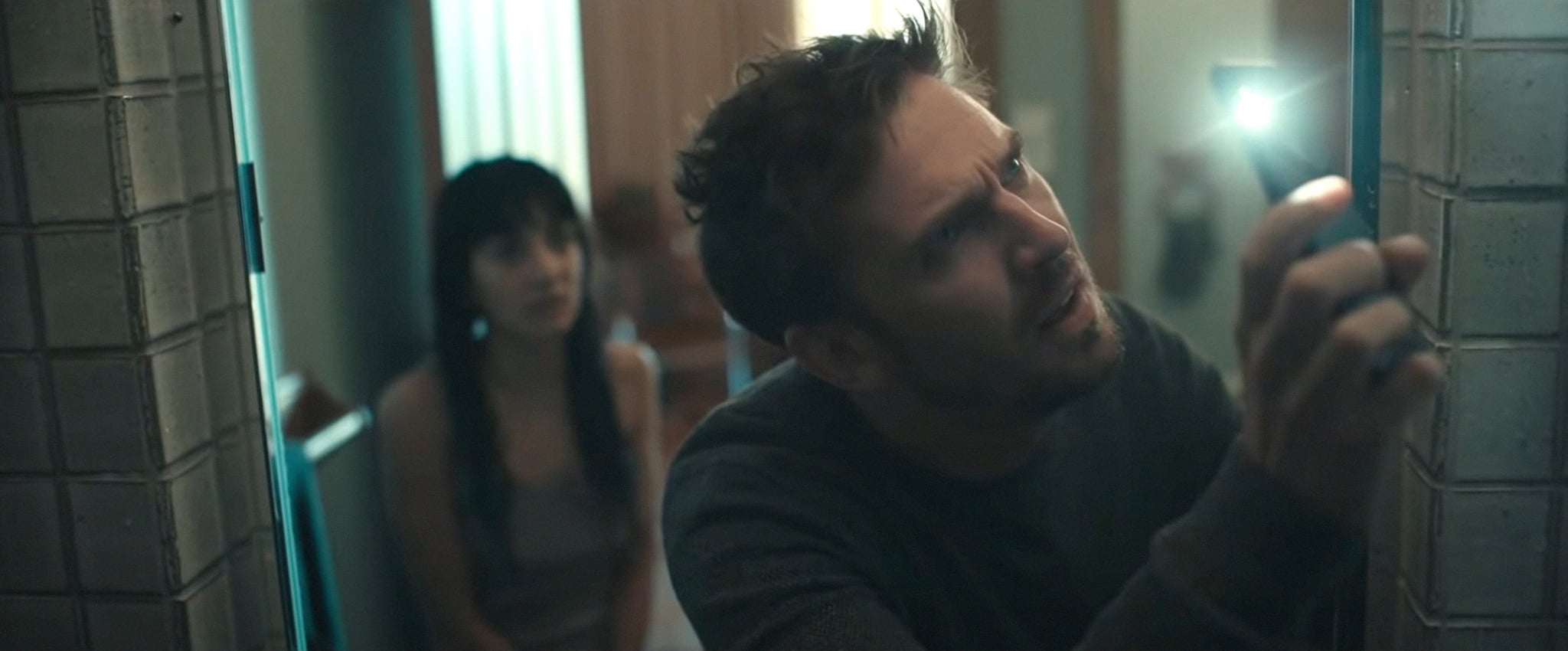 In Dave Franco's directorial debut, four friends decide to get away for a few days and head to the Oregon coast in The Rental. What comes next is a story of betrayal and bloodshed — and a bit of a twist ending. If you haven't yet seen this thriller and want to know exactly what happens before you hit "play," keep reading to find out the major storylines and the ending.
Married couple Charlie (Dan Stevens) and Michelle (Alison Brie), along with Charlie's brother Josh (Jeremy Allen White) and his girlfriend Mina (Sheila Vand), rent a beach house for a getaway, but they run into trouble before they even leave home. Mina is mad because when she tries to book the house, her request is denied, but when Charlie requests to book it after her, his request goes through. She immediately assumes it's because she's a woman of color and Charlie is a white man. When they arrive at the house, Mina confronts the caretaker Taylor (Toby Huss) about it and is put off by his attitude.
Nevertheless, Taylor and his creepy aura leave the house and the four friends settle in. On the first night, Charlie, Josh, and Mina decide to get high while Michelle sleeps, which leads to Mina and Charlie hooking up in the hot tub and then in the shower. Aside from Mina dating Charlie's brother, Mina and Charlie also work together, and after a collection of drug-induced compliments about the others' work, they fall into each other and start making out, which then leads to more.
The next day, Michelle embarks on the hike she was looking forward to and only Josh accompanies her. While Charlie and Mina are working off their hangovers, Mina realizes the shower head has a camera in it. When she tells Charlie and says they should call the police, he realizes the other shower also has a camera, which means it caught them in the act the night before. To keep from telling Josh and Michelle what happened, they decide to brush off the hidden cameras.
Later that day when everyone is back at the house, Josh realizes his dog, Reggie, is missing. Michelle decides to get high on her own this night, so she's not really helping search for Reggie. She's instead trying to make the hot tub work, but it won't. She calls Taylor to come over and fix it, and Josh asks Taylor if he took the dog. He fixes the hot tub, but before he leaves, Mina decides to confront him about the cameras in the showers. He claims he has no idea what's going on, but he and Mina get into a scuffle that leads to Josh knocking him unconscious.
While the four decide what to do with him, a masked intruder — who is seemingly behind all of this — comes in and suffocates Taylor, killing him. Everyone panics and decides to get rid of Taylor's body once they realize he's dead (though they don't understand how he died). Josh, Charlie, and Mina take him out to a cliff to push him off. While they're doing this, the intruder plays the footage of Charlie and Mina in the shower on one of the TVs for Michelle to see. In a fit of rage, she gets in the car to leave, with Charlie chasing her. She tells him she knows what he did, and he claims it means nothing. She leaves anyway but gets a flat tire in the woods.
Charlie gets a text from Michelle asking for help, and when he goes to her, he trips over her dead body and is then attacked by the masked intruder. Back in the house, Josh and Mina are searching for footage when the intruder shows up. He kills Josh and, as Mina tries to escape, she runs off the cliff because she can't see through the fog. At the next light, the intruder is seen removing all his cameras and recording devices from the house, and in walks Reggie, who was fine all along.
The intruder then seemingly rents a new place, makes a copy of the key, plants his cameras, and waits for his next victims, proving that he actually had no ties to the previous house or guests. He's just out to kill vacationers.