Beyoncé Has Graced More Than the Top of the Music Charts — Check Out Her Full Filmography
When you think of Beyoncé, your brain probably goes through all her many achievements, chart-topping singles, or jaw-dropping live performances. It makes sense; the woman is an icon for a reason. Everything she touches turns to gold (or multiplatinum) and usually causes total anarchy among her fans.
But Beyoncé isn't just a living musical legend, she's also an accomplished actress. While her movie credits aren't as plentiful as her discography, she has racked up quite a few nominations for her various roles, especially her roles in "The Fighting Temptations" and "Dreamgirls." In more recent years, the superstar's visual albums, "Lemonade" and "Black Is King," continue to set new standards within the music industry, proving that Beyoncé has come a long way since "Carmen: A Hip Hopera" and "Austin Powers in Goldmember." So, if you haven't been educated on the eclectic acting career of Queen Bey herself, check out her handful of career highlights ahead!
01
"Carmen: A Hip Hopera" (2001)
Serving as her acting debut, Beyoncé stars as Carmen Brown in the 2001 adaptation of the 1875 opera "Carmen." Produced by MTV, "Carmen: A Hip Hopera" is the second major adaptation of the opera to feature an all-black cast, the first being the 1943 Broadway musical (and its 1954 Oscar-nominated film adaptation) "Carmen Jones." MTV's version is the first widely released musical involving mostly rap, and it's glorious.
02
"Austin Powers in Goldmember" (2002)
Beyoncé makes her theatrical film debut in "Austin Powers in Goldmember," playing Foxxy Cleopatra. Foxxy is an FBI agent, Austin's former lover, and a "whole lotta woman"!
03
"The Fighting Temptations" (2003)
The musical dramedy features Beyoncé as a lounge singer who joins a church choir seeking to enter a gospel competition. She manages to find love and a community in the process. If anything can be said about "The Fighting Temptations," it's that the soundtrack will have you raising your hands and sanging.
04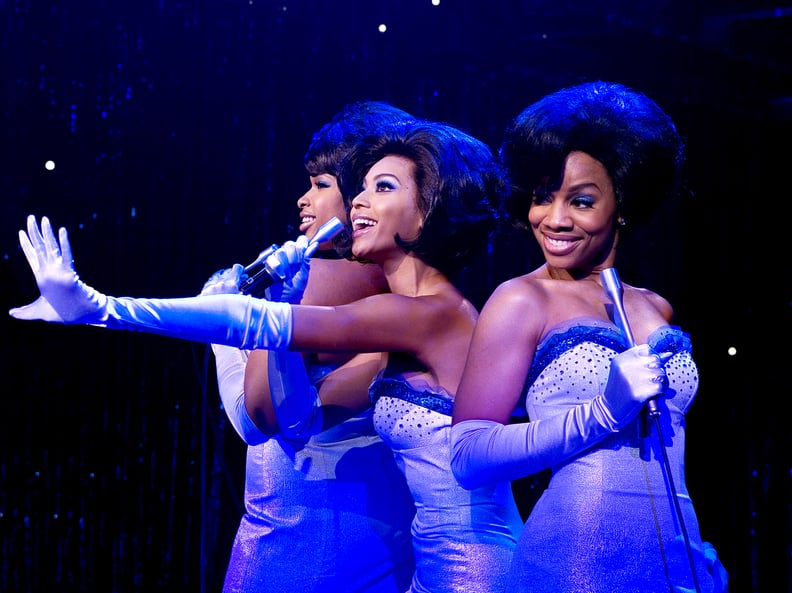 "Dreamgirls" (2006)
If you still haven't seen "Dreamgirls," for shame! Not only was the film nominated for several Golden Globes and Academy Awards, but it's also just so damn good. Beyoncé stars as Deena Jones, a character based on Diana Ross, and earned a Golden Globe nomination for her performance.
05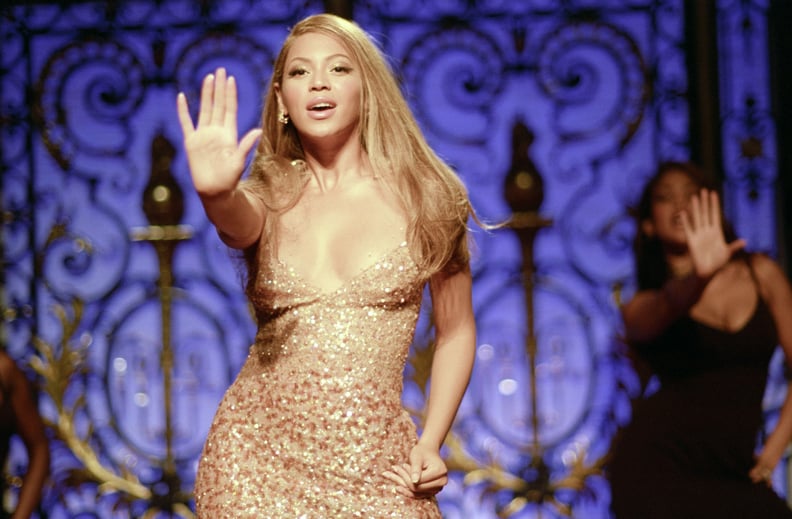 "The Pink Panther" (2006)
There are a lot of things that could be said about "The Pink Panther," but the most important factor is that Beyoncé really comes for her audience's edges with the movie's musical performance.
06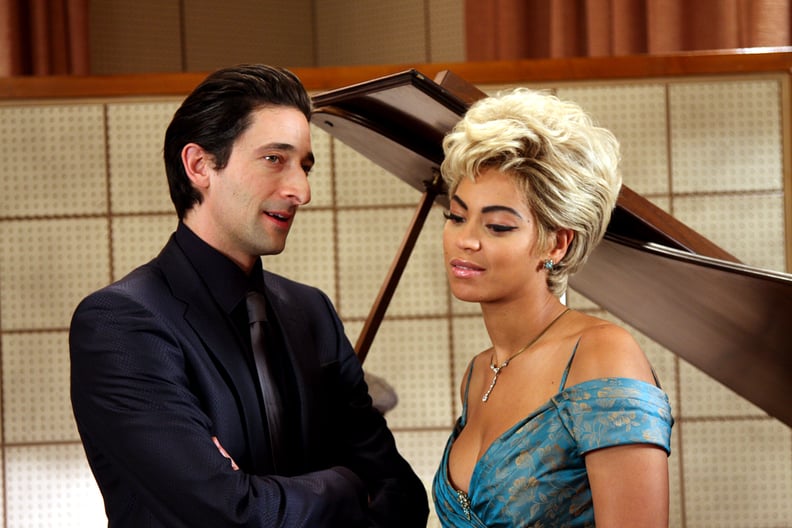 "Cadillac Records" (2008)
Beyoncé takes on the role of music heavy hitter Etta James in "Cadillac Records," a biopic chronicling the life of Chicago-based record-company executive Leonard Chess. And yes, her musical performances are incredible. The role earned her an NAACP Image Award nomination for outstanding supporting actress.
07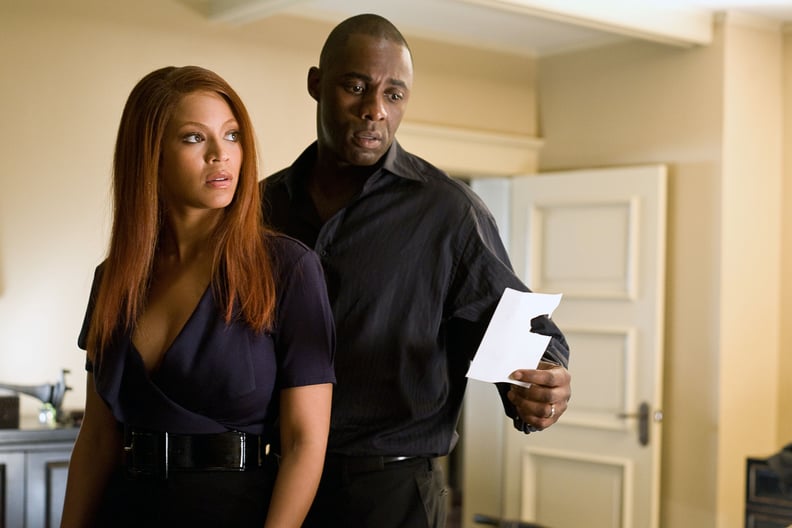 "Obsessed" (2009)
Beyoncé doesn't have a musical scene in the thriller "Obsessed," but she does have a fight scene that will make something in your soul feel triumphant and settled for possibly the first time in your life. OK, that might be an exaggeration, but it's pretty close to the sense of satisfaction you'll get watching until the end!
08
"Life Is But a Dream" (2013)
The notoriously private superstar gave fans and onlookers a rare glimpse into her world in 2013's "Life Is But a Dream," which features private video diaries from Beyonce's laptop and concert footage from her unforgettable return to the stage after giving birth to Blue Ivy Carter the year before. It was nominated for outstanding documentary at the 45th annual NAACP Image Awards.
09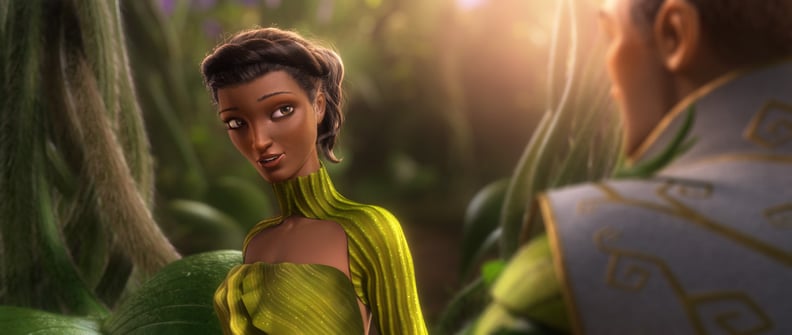 "Epic" (2013)
The singer lends her voice to "Epic"'s Queen Tara, and the role is so fitting!
11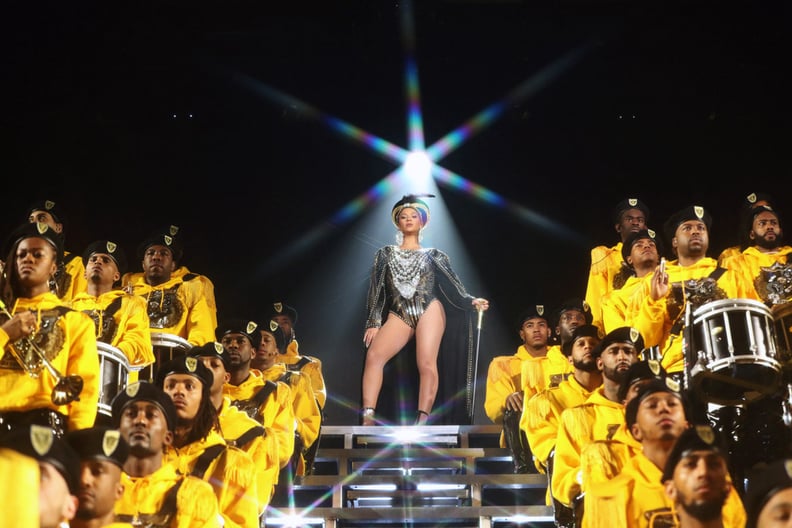 "Homecoming: A Film by Beyoncé" (2019)
13
"Black Is King" (2020)
Shot in Nigeria, Ghana, and South Africa, Beyoncé's most recent film, "Black Is King," is "meant to celebrate the breadth and beauty of Black ancestry," according to the singer. It follows a young African prince through betrayal, loss, love, and self-identity with the guidance of his ancestors as he grows up and reclaims his throne. Its accompanying 2019 album, "The Lion King: The Gift," won two Grammy awards for best music video and best R&B performance, making Beyoncé the winningest female artist in the show's 63-year history.