Where Is The CW's Naomi Filmed?
Is Port Oswego From The CW's Naomi a Real Place? Let's Investigate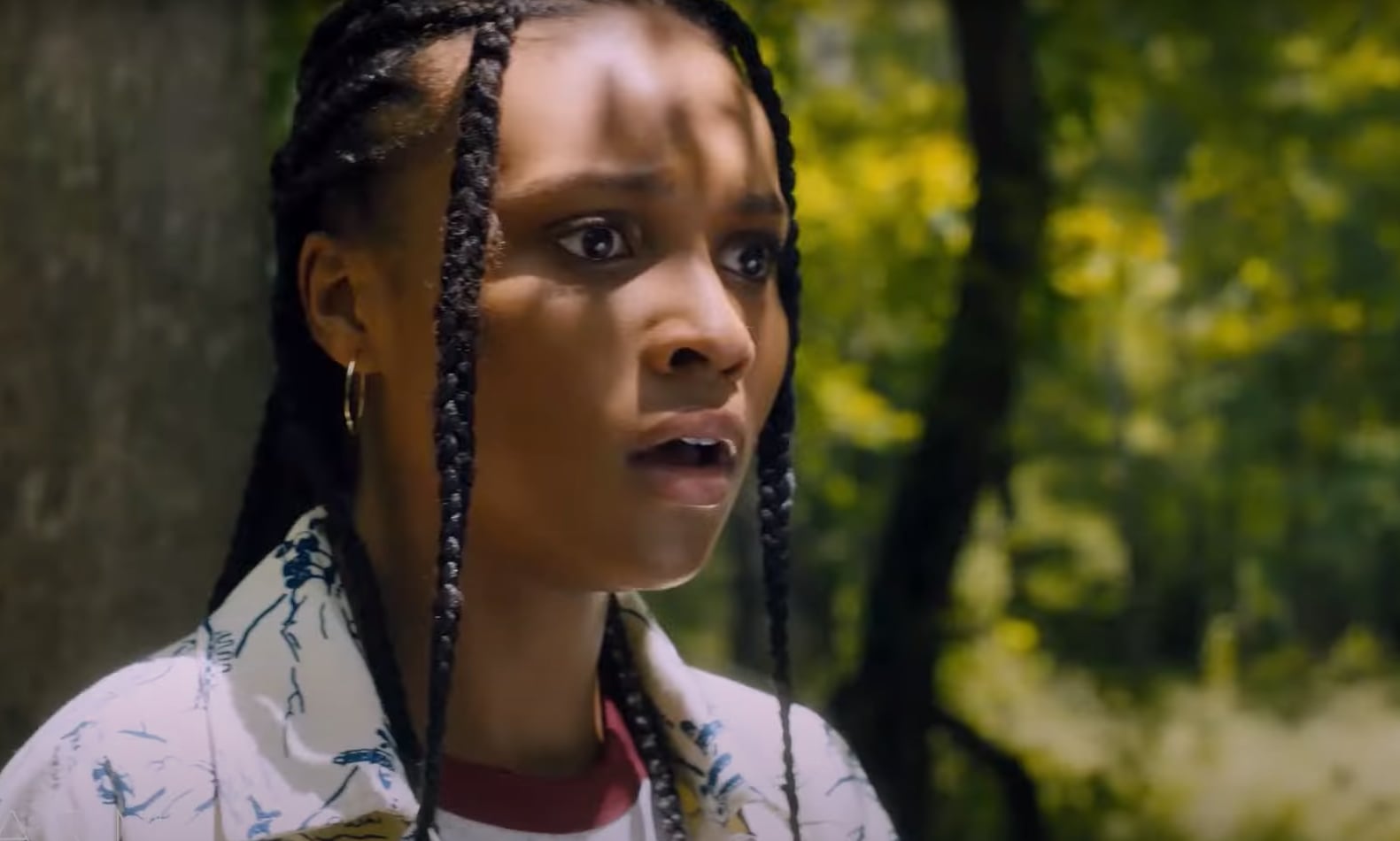 Image Source: YouTube user The CW Network
Based on the DC comics, The CW's new superhero series Naomi follows its namesake protagonist as she navigates her teen years, all while exploring her newly realized superpowers. Adopted at an early age, 16-year-old Naomi (Kaci Walfall) leads a happy home and social life with her military officer father, Greg (Barry Watson), and her linguist mother, Jennifer (Mouzam Makkar). The story is set in the small, picturesque military town of Port Oswego, OR. While we get to witness major Pacific Northwest vibes on screen, is Naomi actually filmed there? Well, like Naomi says in the pilot episode, "Don't believe everything you think." Unlike most of the Arrowverse shows that film in Vancouver, Naomi's production took place in and around Atlanta.
Portland-based writers behind the original comic — Brian Michael Bendis and David F. Walker — wanted Naomi's Port Oswego to capture the innate essence of the Pacific Northwest region. "One of the big differences between Marvel and DC is these iconic fantasy cities," Bendis said in an interview with The Oregonian in February 2019. "So we wanted to serve up, in that spirit, our own Pacific Northwest experience that would fit inside the DC universe."
How Did Naomi's Creators Make Atlanta Look Like Oregon?
Passing off Atlanta as Oregon has come with a unique set of challenges. Ava DuVernay, the cocreator of Naomi, opened up about it during a CW press conference for the series, stating that the costume designers, set visionaries, and location scouts worked tirelessly to bring the show together in a realistic manner. "I think the biggest challenges have been trying to make Atlanta be the Pacific Northwest and really embracing a sense of place," she said. "There's a way to do it where you just stay on the stages, and you'd put them next to a tree, but when we have whole scenes where they're in the forest and wooded areas are part of the narrative [it's a challenge]. What the leaves look like in Atlanta at a certain time of year as opposed to what they look like in the Pacific Northwest, all of those have been challenges, some of which we've addressed through visual effects. But most of the time, it's just a stellar production design and locations team and camera department that work really hard to make some magic."
Is Port Oswego a Real Place in Oregon?
The long and short of it is that Port Oswego is not an actual geographic location. However, it cleverly borrows, blends, and draws from the names of real-life places in Oregon. The "Port" in Port Oswego appears to be plucked from Port Orford, Port Townsend, or any coastal city name, for that matter. Follow that up with "Oswego," the name of an actual lake in Oregon. Moreover, the Port of Oswego is also a name of one of the country's primary waterfront areas, situated in Oswego County, NY. Altogether, you have the recipe for the very real-sounding Port Oswego from Naomi that just rolls off the tongue.