Where Is Larry Ray Now?
An Update on Where Larry Ray From "Stolen Youth: Inside the Cult at Sarah Lawrence" Is Now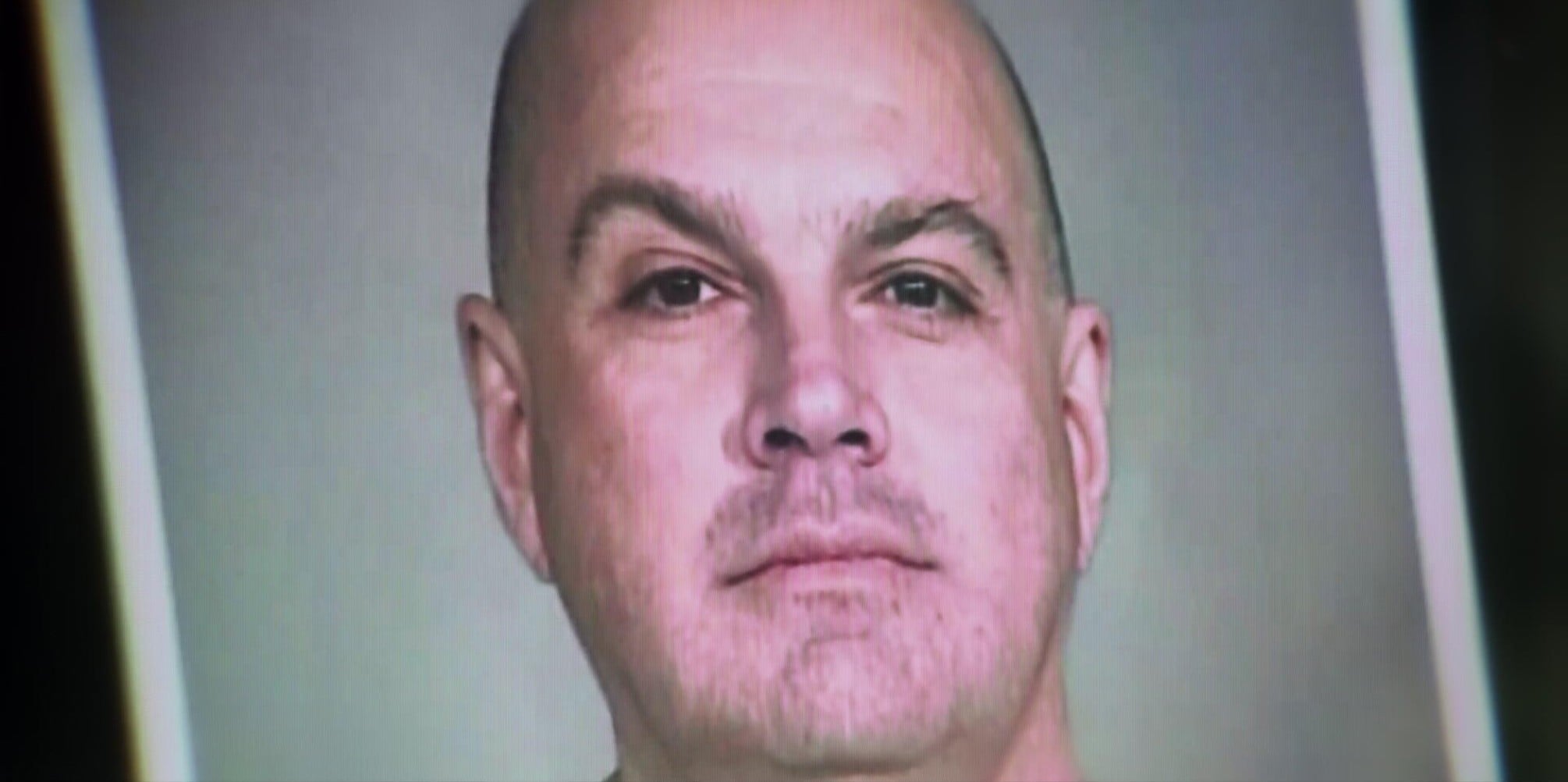 On Feb. 9, "Stolen Youth: Inside the Cult at Sarah Lawrence" premiered on Hulu. The true-crime documentary miniseries tells the harrowing story of the cult at Sarah Lawrence College, a prestigious liberal arts school just outside New York City. At the center of the story is Larry Ray, who was the leader of the cult. The documentary has people wondering where the sinister con artist is now, and while the short answer is that he's exactly where he should be — behind bars — there's more to know.
Who Is Larry Ray?
Before Ray's disturbing crimes were unveiled, Ray (whose real name is Lawrence Grecco) worked in several professions, according to People, from nightlife (he ran a nightclub in Scotch Plains, NJ) to consulting — he even traded stocks on Wall Street in the 1980s. According to New York Magazine, Ray also held political fundraisers, including for Patrick Kennedy. He did all of this despite not having a degree.
What Were Larry Ray's Crimes?
Ray's legal trouble began in 2000 when he was "indicted as a co-conspirator in a mafia-related pump-and-dump scheme," according to New York Magazine. Three years later, he pleaded guilty to securities fraud. That same year, he divorced his wife, Teresa, with whom he shared two kids.
After a series of incarcerations, in 2010, Ray was released and began crashing in his daughter Talia's dorm room. He ended up mentally manipulating students there and using them for unpaid labor and sex trafficking for more than a decade. He later lured five students to move into a one-bedroom apartment with him on the Upper East Side of New York City, where he worked to isolate them from their family and friends.
US Attorney Damian Williams said this about Ray in an April 2022 statement (via People): "Twelve years ago, Larry Ray moved into his daughter's dorm room at Sarah Lawrence College. And when he got there, he met a group of friends who had their whole lives ahead of them. For the next decade, he used violence, threats, and psychological abuse to try to control and destroy their lives. He exploited them. He terrorized them. He tortured them. Let me be very clear. Larry Ray is a predator. An evil man who did evil things."

Where Is Larry Ray in 2023?
In February 2020, Ray was arrested by the FBI, and he has since been denied bail five times. Ray was convicted in April 2022 on 15 criminal counts, which included racketeering conspiracy, money laundering, sex trafficking, forced labor, and tax evasion. In January 2023, Ray was sentenced to 60 years in prison.
"Mr. Ray's conduct, in this case, was particularly aggravating, his crimes particularly heinous," Judge Lewis Liman said in court, according to the New York Post. At the time, Liman called Ray's actions — which included both physical and mental abuse — "sadism pure and simple," saying he robbed his victims not only of their self-worth and college memories but "ultimately their bodies."
After being sentenced in 2023, Ray was imprisoned, where he remains. Along with his 60-year sentence, he was sentenced to a lifetime of supervised release.