Where to Watch Dune
Here's When "Dune" Will Be Available to Stream on HBO Max Again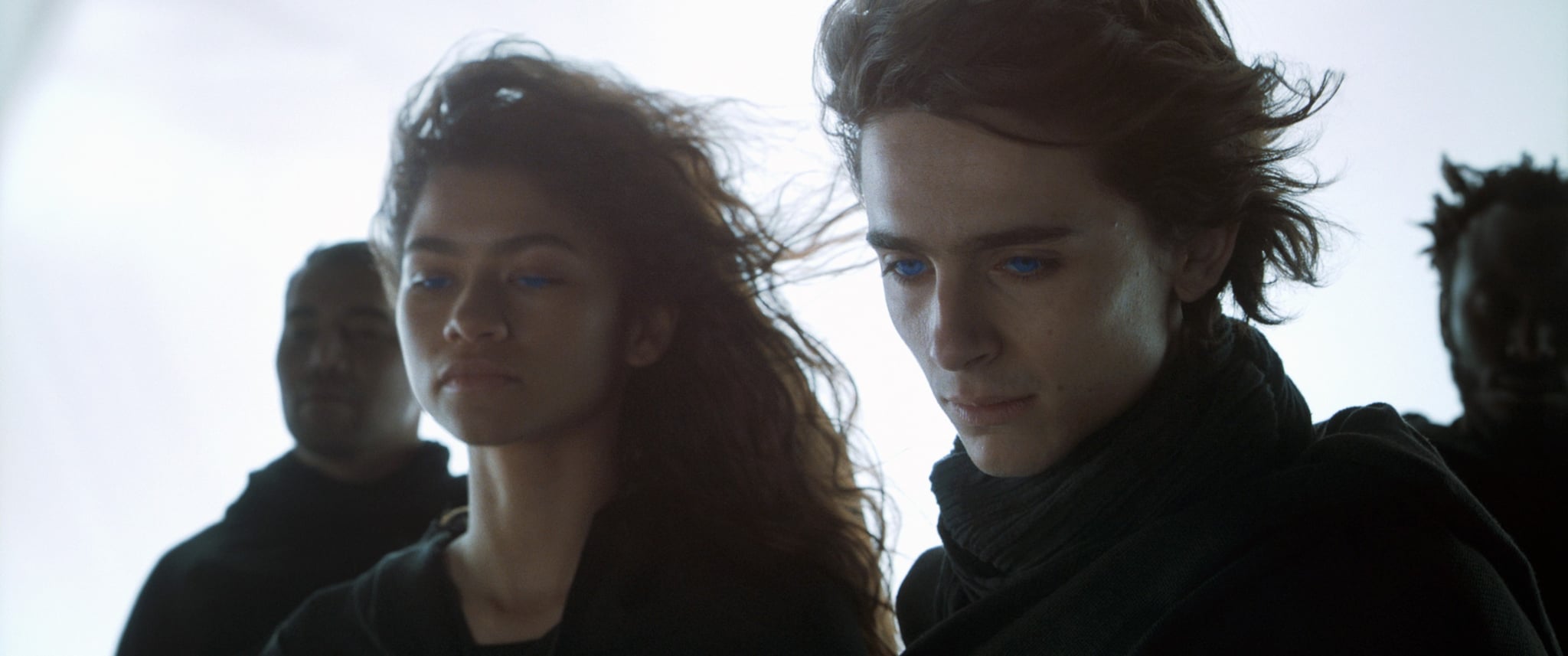 The year 2021 brought so many amazing movies just in time for fans to watch them in theaters as COVID restrictions slowly eased up. "Dune," starring Timothee Chalomet and Zendaya, was definitely one of them. The movie, which was released in theaters and on HBO Max for streaming at the same time in October 2021, received great reviews from critics and fans and brought in over $400 million at the box office worldwide. Considering the movie's quality and success, it's no surprise that when Oscar nominations were announced, "Dune" received a whopping 10 nods, including a coveted best picture nomination and a best original score nom. The Academy Awards are set to take place on Sunday, March 27, in Hollywood. If you didn't catch the movie in theaters, and you're wondering where to watch "Dune" before the awards ceremony, don't worry — you have options.
What Is "Dune" About?
"Dune" is based on the 1965 science fiction novel of the same name by Frank Herbert. It is about Paul Atreides of the House Atreides, a gifted 15-year-old who's the heir to rule over the planet Caladan. The story picks up when he and his family are compelled by the Emporer to leave their planet and govern the desert planet, Arrakis, which produces the most precious commodity in the universe used for space travel, spice. When the Emporer betrays the House Atreides because he sees them as a threat to his throne, Paul must fight to survive and he comes face to face with his destiny in the process.
How To Stream "Dune"
"Dune" was available to stream on HBO Max for thirty days simultaneously with its theatrical release, but was taken off the platform on Nov. 21. If you did not catch the film during that time, don't worry. It'll be back on the platform available for streaming on March 10.
In the meantime, you can buy or rent the film for $13 or $6 on other streaming services, such as Amazon Prime Video and Apple TV+. The price to rent or buy "Dune" on those platforms is cheaper than a subscription to HBO Max, so don't miss out if you want to see it. The movie is also available to buy on DVD and Blu-Ray, if you prefer to own a physical copy.

A "Dune" sequel is already in the works since the first film was based only on the first half of the novel, so be sure to catch up on movie before part two comes out. If you want to know what happens before that, pick up a copy of the book anywhere books are sold.