Grab a Cup of Tea, Because We're Looking Back at Jennifer Lopez's Dating History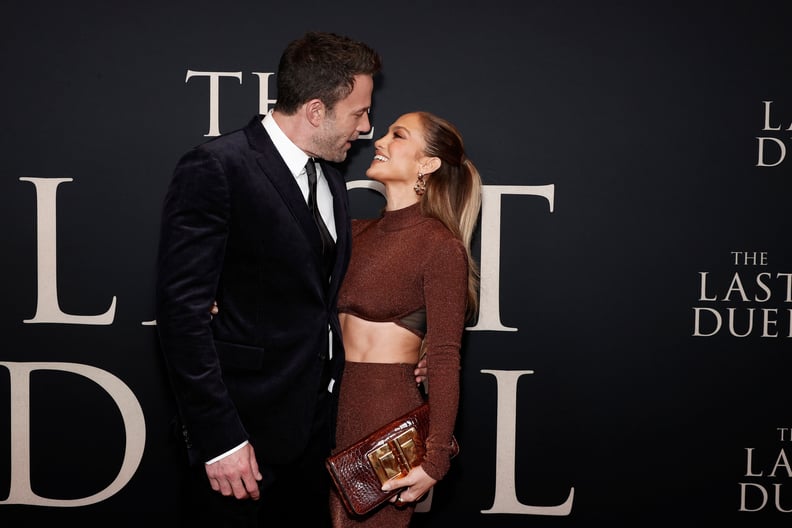 Getty Images/Arturo Holmes
Getty Images/Arturo Holmes
We can't say we didn't see it coming. After a year of witnessing Jennifer Lopez and Ben Affleck back together, appearing seemingly in love, and then getting engaged once again, we knew it was just a matter of time before they walked down the aisle together. That time has finally arrived. The couple got hitched this past weekend on July 17, 2022, in a small ceremony after obtaining a marriage license in Clark County, NV. According to the marriage license obtained by POPSUGAR, Lopez will be changing her name to Jennifer Affleck (which is also how she signed her newsletter).
"We did it. Love is beautiful. Love is kind. And it turns out love is patient. Twenty years patient," wrote Lopez in her newsletter. "Exactly what we wanted. Last night we flew to Vegas, stood in line for a license with four other couples, all making the same journey to the wedding capital of the world."
We can't say we expected Lopez and Affleck to have a Vegas wedding. A fancy — but intimate — celebration seemed more like Lopez's style but it appears that the couple really wanted it to be just them. After 20 years, getting married and starting their lives together was a lot more important than a big event.
With the recent wedding news, we can't help but take a trip down memory lane — through Lopez's love history, to be more specific. Throughout her career, Lopez has been linked to celebrities and civilians alike since she first hit the spotlight. Last year, she rekindled a hot romance with ex-fiancé Ben Affleck, which seems to be going strong. The couple attended the film premiere for "Marry Me" earlier this year looking so into each other, that it had us all hoping for a proposal before the end of this year, which came even sooner than expected.
Their romance started almost 20 years ago, but the love they had for each other clearly never went away. The couple initially got together back in 2002 but broke things off in 2004. But the two kept things amicable for years. According to their astrology charts, Ben and Jennifer might actually be soulmates, with both their moon signs falling in Scorpio. Lopez is clearly a romantic by nature and we can't blame her. Similar to her "Marry Me" character Kat Valdez, Lopez is an optimist when it comes to love and a hopeful romantic. It doesn't matter how many public romances and breakups she's faced, Lopez refuses to give up on love and she doesn't beat herself up over failed relationships either. "When you're in things, you do what feels right. And I don't beat myself up over 'I wish I had done this differently' or 'Did I do too much?'" she said in a recent interview with The New York Times. "That's what was comfortable at the time. I did what I did. He did what he did. And it was fine. The relationship stuff had nothing to do with being public or not being public."
From her high school boyfriend to her marriage to Marc Anthony to her rekindled romance with Affleck, here's a deep look at J Lo's romantic evolution.

— Additional reporting by Alessandra Foresto, Celia Fernandez, and Johanna Ferreira
01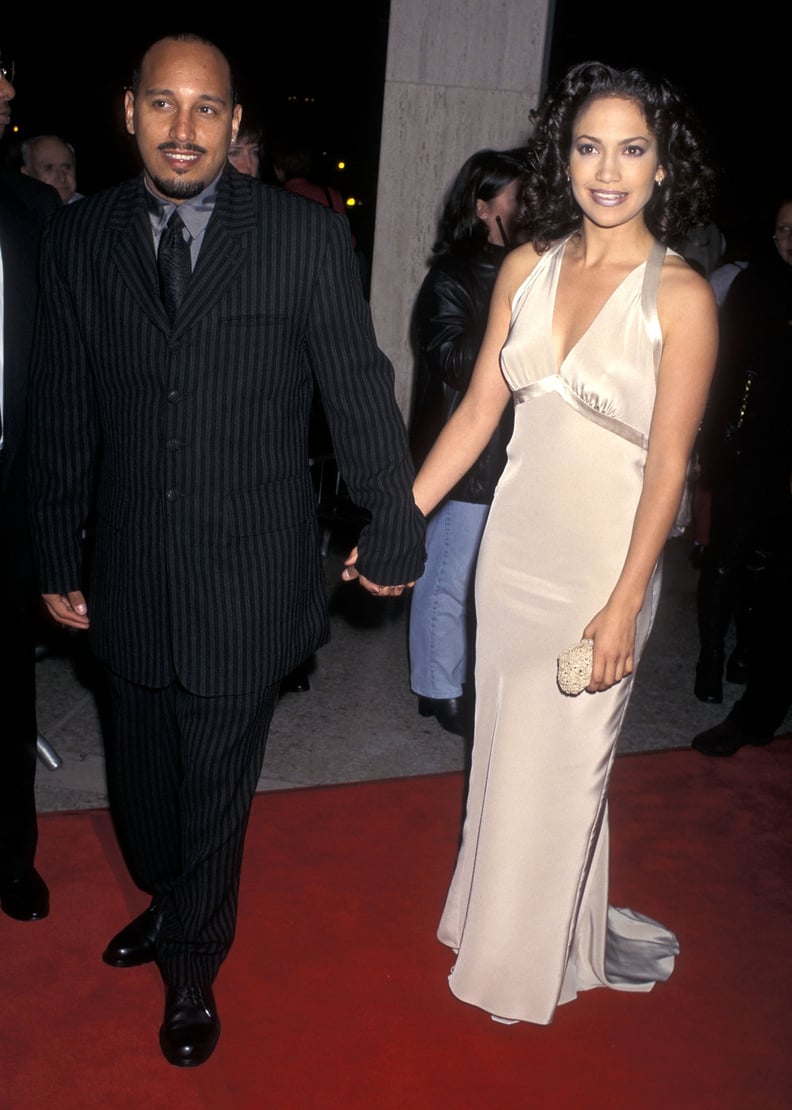 Jennifer Lopez Relationship History: David Cruz
When: 1984-1994.
Cruz was Lopez's first boyfriend and high-school sweetheart. She took this relationship well into her early 20s and in a recent interview with Rolling Stone she talks about how he took her to the prom and how she called his mom when he passed away from heart disease a few years ago.

"I was like, 'Hi. It's Jennifer Lopez,' and she was like, 'Jennifer . . .' I said, 'I'm so sorry,' and she started crying. I was like, 'You know I loved David.' She was like, 'I know. He loved you, too. He always loved you.'" Lopez said. "You get lucky, you have a first love like that."
02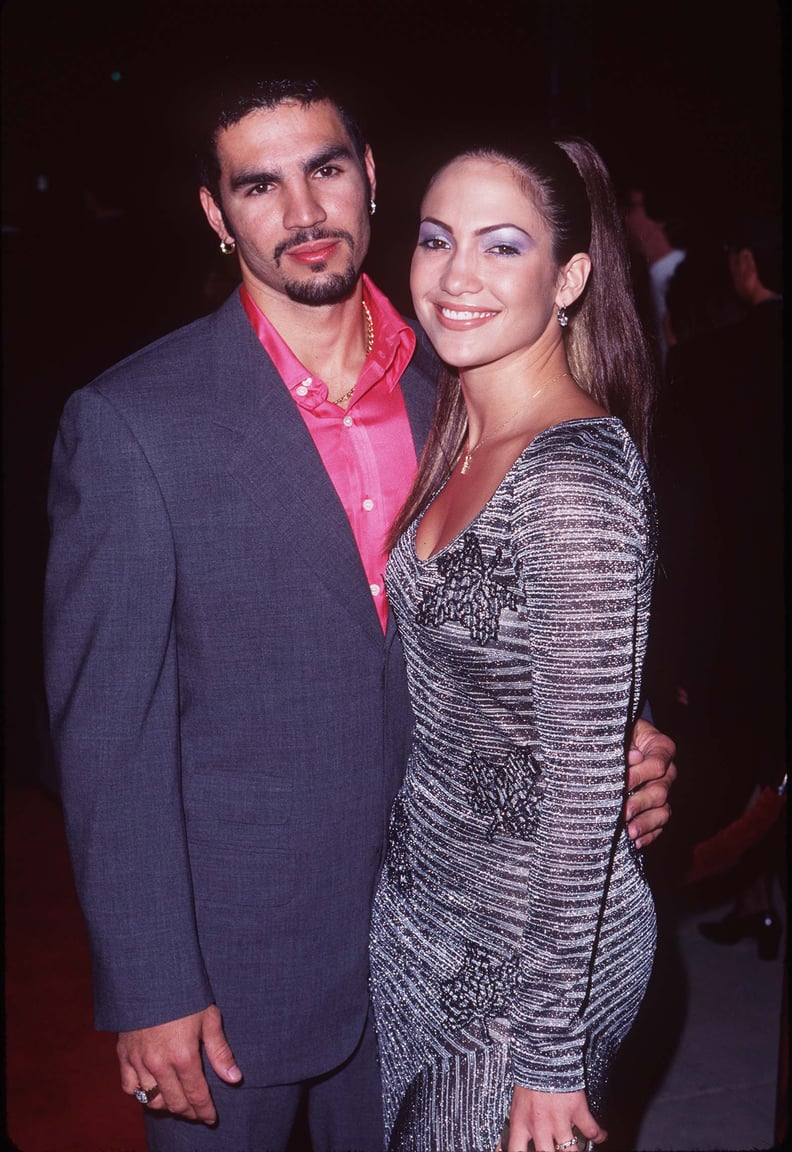 Jennifer Lopez Relationship History: Ojani Noa
When: 1997-1998
Jennifer Lopez's first husband was Ojani Noa, who was a waiter when they started dating. The two met early in Lopez's acting career when he was an aspiring actor and working at Gloria Estefan's restaurant. They married in 1997 and by 1998 were divorced.
Since their split in 1998, Lopez's ex-husband has popped up in her life from time to time. In 2004, Lopez was able to put in place a confidentiality agreement between both parties that she later claimed he was violating when he shopped around both a tell-all book and a honeymoon tape. Noa currently acts occasionally and works mostly as a personal fitness trainer. He also has an "ONLYFAN" page where he shares photos of his dog Blondie and of himself working out. In fact, this Valentine's Day, it looks like he spent it just him and Blondie, while J Lo spent hers with Ben Affleck.

03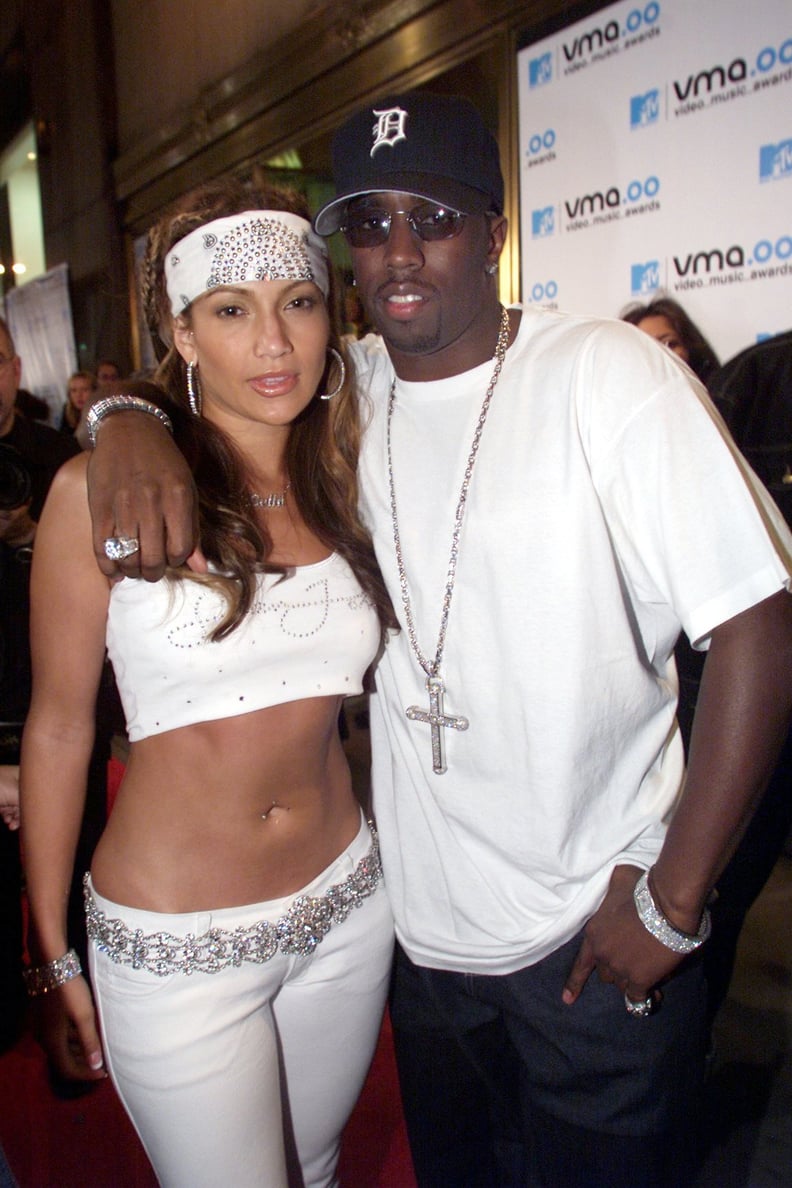 Jennifer Lopez Relationship History: Sean Combs
When: 1999-2001
Before Diddy was Diddy or any other variation of his name, he was Puff Daddy, and Lopez's boyfriend. Together, they weathered through getting arrested and alleged infidelities on Combs's part. In an interview, J Lo said, "I never caught him, but I just knew. He'd say he was going to a club for a couple of hours and then never come back that night."

The two have since maintained an amicable friendship. Diddy even posted a throwback pic of him with Lopez amid her reunion with Ben Affleck, which had a lot of folks speculating over whether or not he was trying to shoot his shot at getting back with J Lo. In an interview with Vanity Fair, he addressed the motive behind the post.
"It wasn't no trolling involved," Diddy clarified. "That's just my friend. And I don't have nothing to say about her relationship or her life."

04
Jennifer Lopez Relationship History: Cris Judd
When: 2001-2002
Almost immediately following her split from Combs, Lopez married Cris Judd, one of her former backup dancers, who many suspected was her rebound.
"Coming out of a torrid relationship, I meet this sweet person who's so refreshing," she told Vibe magazine. "But marriage is not just about love. I thought I had learned that in my first marriage . . . . I loved Cris, still love him, he's one of the best people. This wasn't an easy thing to walk away from, but we didn't have what it takes to make a marriage work . . . . Cris knows the last thing I ever wanted in this f—— world was to hurt him."
Lopez started seeing Ben Affleck shortly after her split from Judd.
05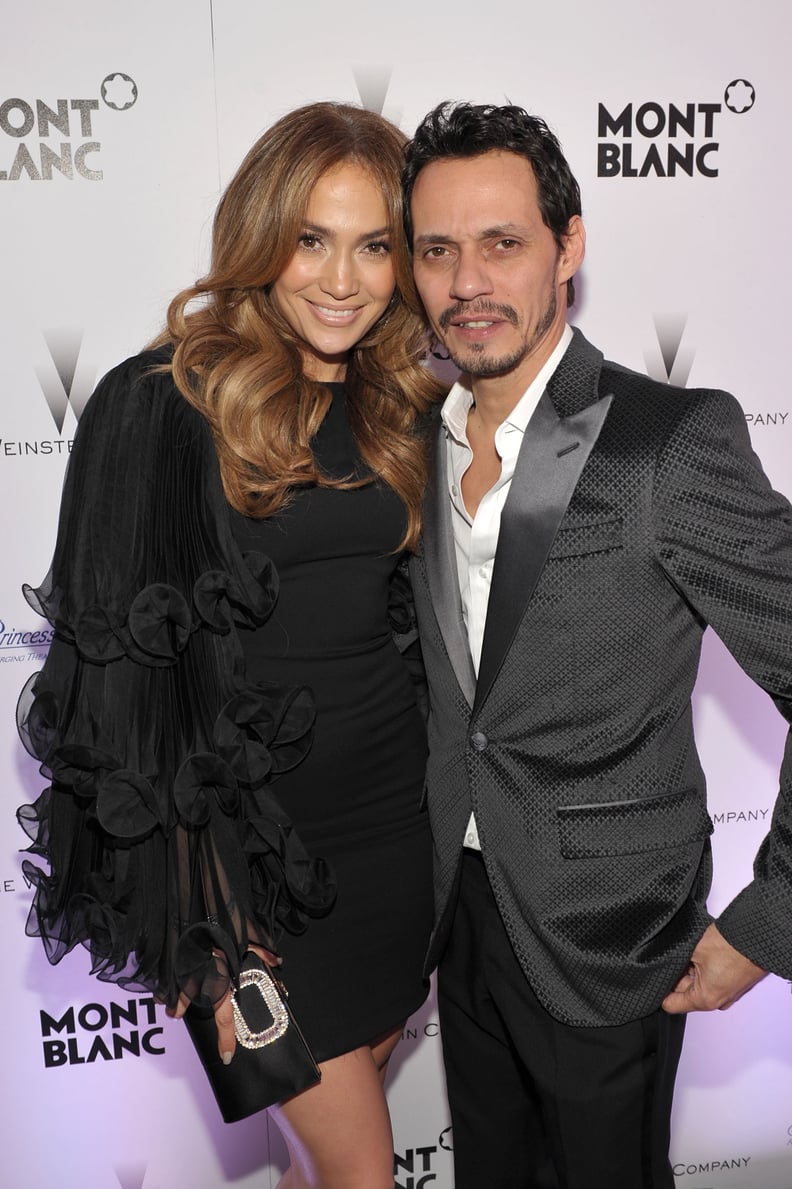 Jennifer Lopez Relationship History: Marc Anthony
06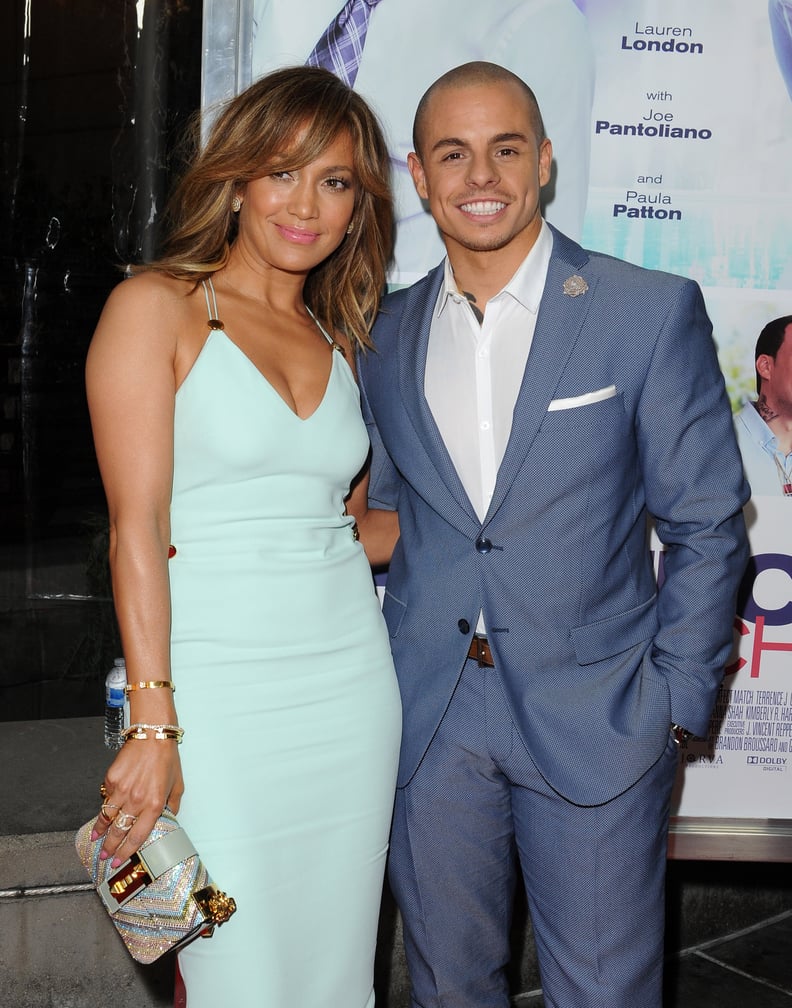 Jennifer Lopez Relationship History: Casper Smart
When: 2011-2016
Lopez met Casper Smart when he was working as a backup dancer on her tour. They dated on and off for almost five years but officially called it quits in 2016. Smart, who was 18 years Lopez's junior, was rumored to have been involved with one of her dancers. Three years after their breakup, Smart opened up about what went wrong in an interview with Univision.
"I was single, she was single. It started out as flirting, then became more than flirting. There was a connection. Neither of us thought it would be more than a fun time and suddenly we were spending time together, we enjoyed each other's company, there was chemistry," he said. It's quite possible that age got in the way. "I was very young, I was 23 or 24, she was 18 years older, so she was about 42 years old with two kids. But in the moment, everything just clicked. We spent every day together for a year."
While much of their relationship was low-key, the pictures do show that the two happily enjoyed each other's company.

07
Jennifer Lopez Relationship History: Drake
08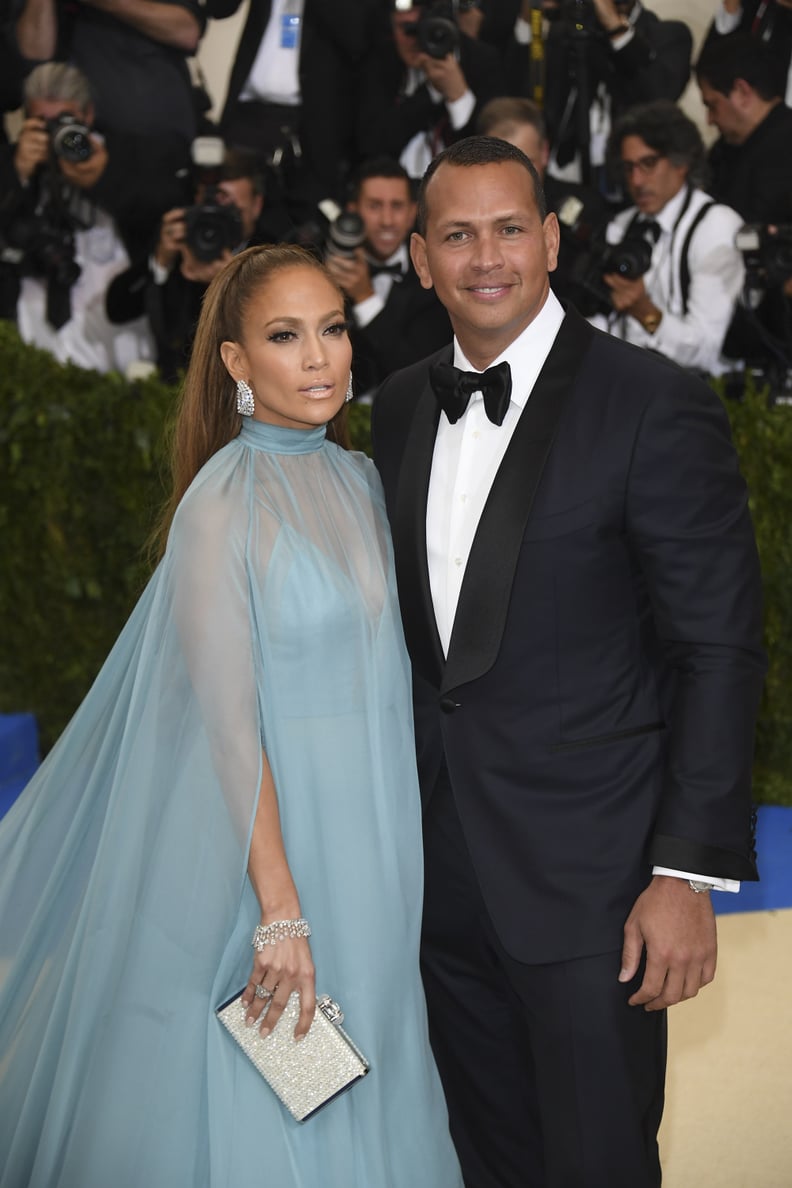 Jennifer Lopez Relationship History: Alex Rodriguez
09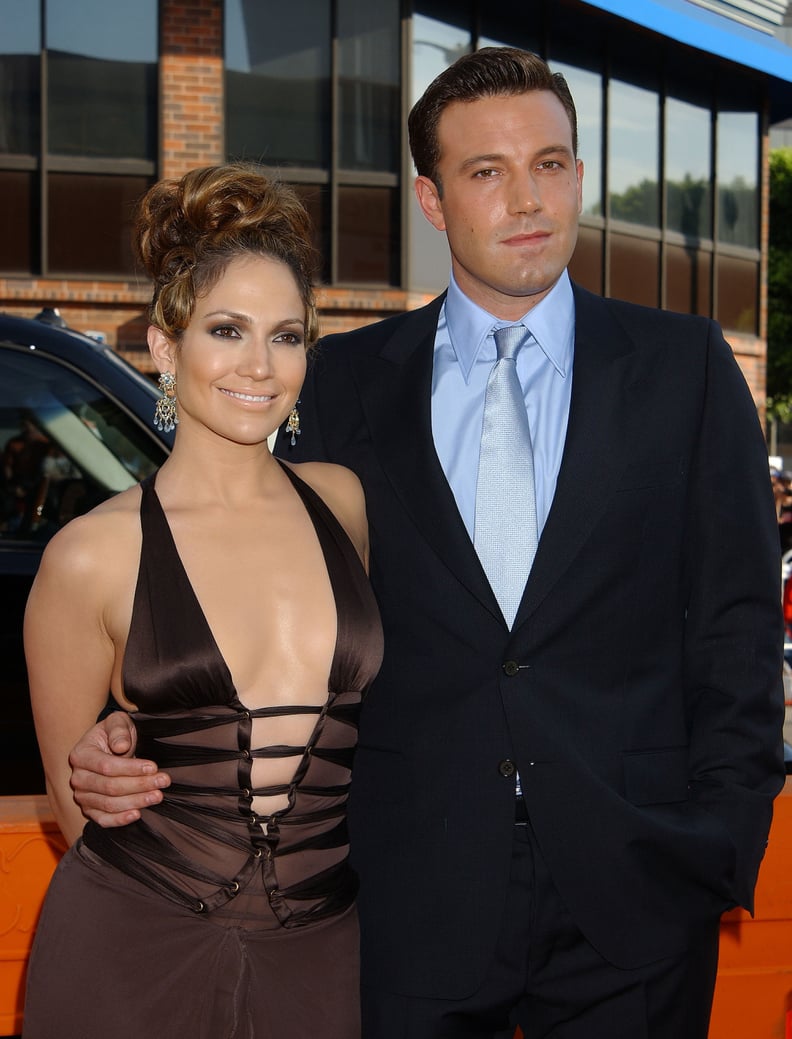 Jennifer Lopez Relationship History: Ben Affleck
When: 2002-2004; 2021-Present
After Judd, Lopez had a long engagement with Ben Affleck that lasted a little over a year and a half. The two broke things off in 2004 but remained in touch. Lopez told People, "I think different time different thing, who knows what could've happened, but there was a genuine love there." That should have been a sign that the love was still there because, after almost two decades, the two rekindled things last spring. What seemed like a publicity stunt is confirmed to be a solid relationship.

In fact, in an interview with The New York Times, Lopez spoke about why the relationship seems to be working the second time around. "I would say we learned our lesson the first time," she said. "To hold it sacred," she added. "You have to do what feels good to you all the time. But at the same time, you learn from the past, you do things better the second time. There's a part of it that, yes, we're together. But there's a part of it that's not, you know, being so open the way we were when we were so young and in love many years ago."
On July 17, 2022, the two got married in a small ceremony after obtaining a marriage license in Clark County, NV, and seem over-the-hills in love with each other. We couldn't be happy for them both!