Jennifer Lopez's Comment About Drake at the 2017 Grammys
Jennifer Lopez Finally Addressed the Whole Drake Thing: "We Had a Great Time"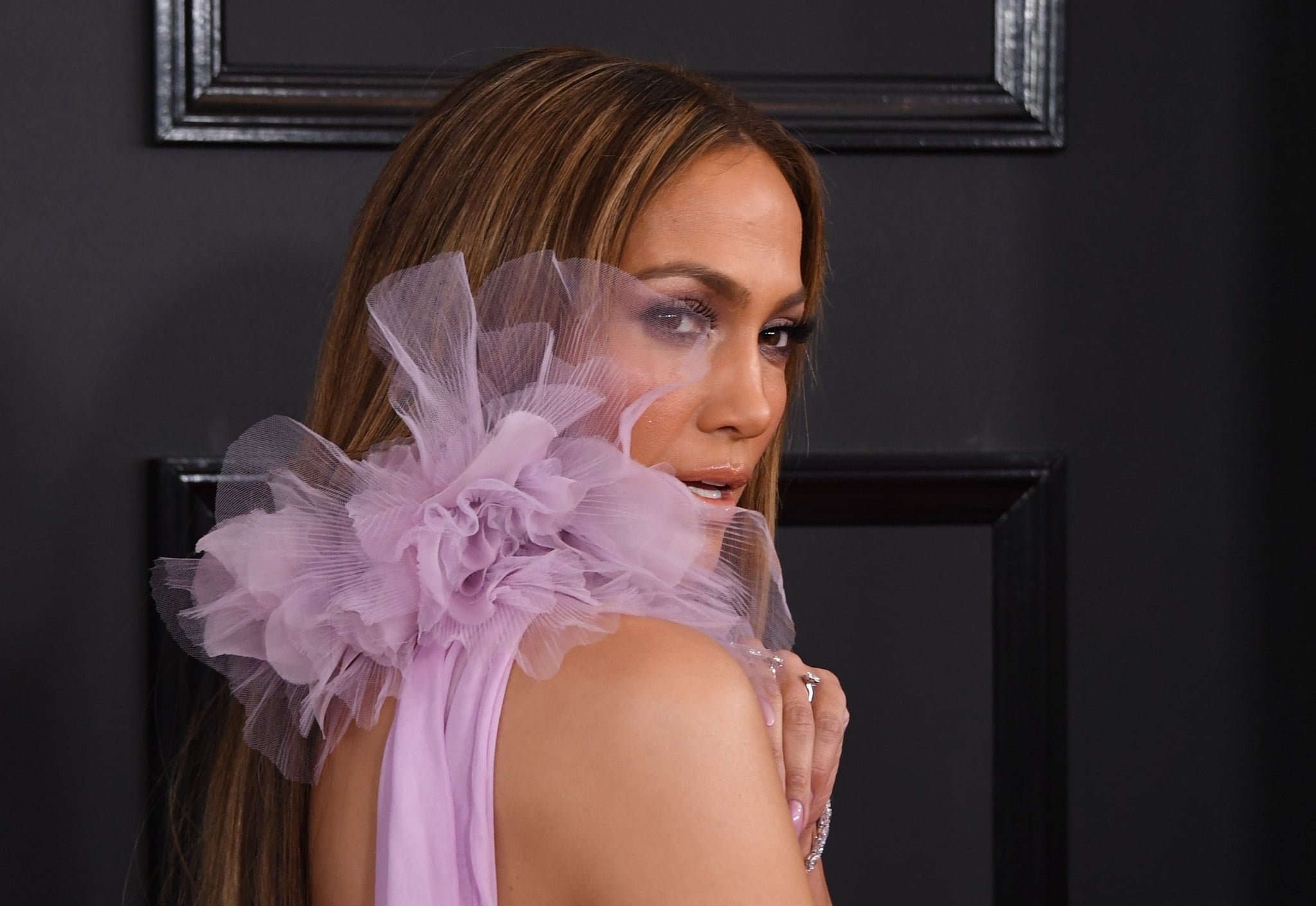 Jennifer Lopez's rumored romance with Drake is shrouded in mystery. In late 2016, the unexpected pair shared pictures of themselves all cuddled up, Drake then reportedly gifted her a $100,000 diamond choker, and then . . . nothing. While Jennifer hasn't explicitly acknowledged the perceived fling, things got awkward on the Grammys red carpet when she was asked to comment on it.
In an interview with Ryan Seacrest, Jennifer was asked if she was rooting for Drake — given that he's nominated in multiple categories for his album Views. In response, she said, "Of course! I love Drake. He's so brilliant, talented, amazing," adding, "We made a song together. We hung out, we had a great time. He's amazing, I have so much love for that boy."
Watch her sly response, below, and try to figure out what the heck is going on between those two.
#JenniferLopez speaks on her "Fling" #Drake!
•••
Shout out to @ryanseacrest that smooth that transition into the "Drake" conversation 🙌🏾 pic.twitter.com/UO7MCinrPE

— Sip this CHYTEA (@_ChynnaDee) February 13, 2017