9 Things You Didn't Know About Sex Education's Patricia Allison (aka Ola!)
Sex Education's Patricia Allison is quickly earning her spot on the list of 2020's most exciting young actors. After making her debut halfway through season one of Sex Education, Ola gets a lot more screen time the second time around. She is finally at the same school as all the other Sex Education characters; but things start to get a bit tricky when she finds out her dad is dating her boyfriend's mom. On top of dealing with that very awkward situation, Ola realizes that after participating in some sexy shenanigans with her boyfriend Otis, she isn't left fully satisfied.
Patricia, aka Trish, is a breath of fresh air. From her love of nature to her real-life friendship with costar Tanya Reynolds, the list of reasons why Patricia is possibly one of the coolest people out there isn't a short one. Keep reading to learn a little bit more about the Sex Education star!
Her First Time Being on Stage Was in Her School's Production of Oliver Twist
In an interview with The Italian Rêve, Patricia recalled that the first time she was on stage she had an epiphany: she was just 10 years old, performing at the Royal Opera House in Covent Garden, and she realized how much she loved acting. (What, did your elementary school not perform plays at the Royal Opera House?)
She Wished There Was a Version of Sex Education When She Was in High School
Patricia shared that while she was in high school, sex education wasn't a topic that was discussed frequently. She wishes she had some type of comfort, as her character Ola does. Patricia even said that while in a pub, a mother thanked her for having a hand in the show and said that it had such a positive effect on her relationship with her son, who had recently used the show to come out to his mom.
Her Most Used Emoji Is the Sun Emoji
It doesn't come as a surprise that the nature-loving actress's most used emoji is the sun emoji! Her close second is any flower emoji, which isn't a shock either.
Her Superpower Would Be For a Song to Play Anytime She Makes an Entrance
When asked what her superpower would be during an interview, Patricia said she would want music to play whenever she enters a room, as if she were in a movie. The actress can play the guitar and sing so maybe she'll make her own theme song!
She Wants to Tell Stories That Support Mixed-Race Actors and Women
She's Not Afraid to Voice Her Beliefs
She doesn't just talk the talk, she walks the walk — literally. Besides being a feminist, Patricia also participates in protests. She posted to her Instagram a photo of her with a sign that read, "Ignorance Won't Silence the People" for the Peoples Vote March in Westminster, London, last Spring.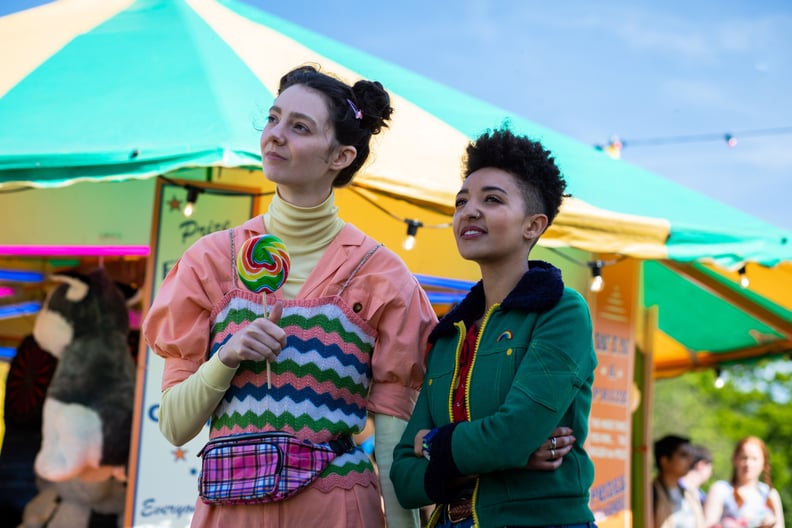 She and Tanya Are Just as Close Off-Screen as They Are Onscreen
During Netflix's Best Friends Game, Patricia revealed that her celeb crush is her costar Tanya Reynolds who plays Lily Iglehart! The duo crushed the quiz, proving their off-screen friendship goes beyond just their characters being close on the show.
Her Favorite Guilty Pleasure Movie Is Love Actually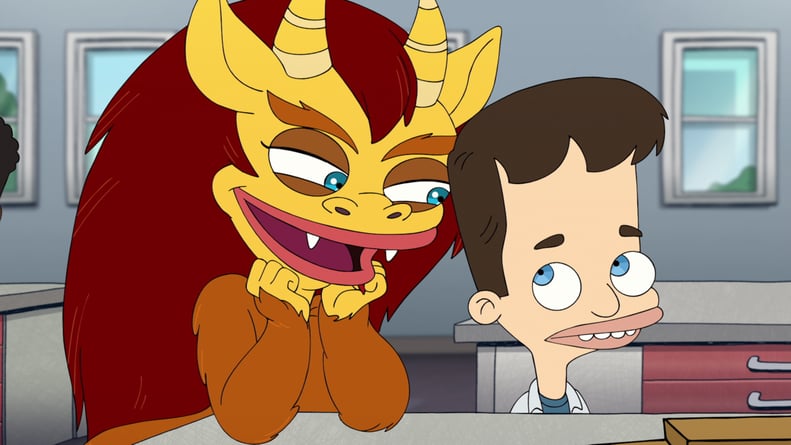 She Is Obsessed With the Netflix Show Big Mouth
Patricia's most recent Netflix binge included Big Mouth, a sitcom based on Nick Kroll and Andrew Goldberg's childhood in suburban New York. Of course, her BFF Tanya is just as obsessed — another reason they're best friends.