Yes, You Do Recognize the Emmys' Announcer — Especially If You're a Reno 911 Fan
Although the Emmy Awards are following in the footsteps of the Oscars and going host-less in 2019, they're still keeping up one tradition: a voiceover announcer. So who's the snarky voice guiding the evening along with quips and "fun facts" about everyone on stage? That would be Thomas Lennon, a true multihyphenate who boasts credits as an actor, a screenwriter, a comedian, and an author.
Lennon's most successful and popular work is probably the Night at the Museum series of films, which he cowrote with Robert Ben Garant, his longtime writing partner. They're also credited with The Pacifier and the 2017 reboot of Baywatch. Although he's perfectly comfortable working behind the scenes, Lennon is also a veteran actor. His best-known TV role is as Lt. Jim Dangle on the Comedy Central series Reno 911!, which ran from 2003 to 2009.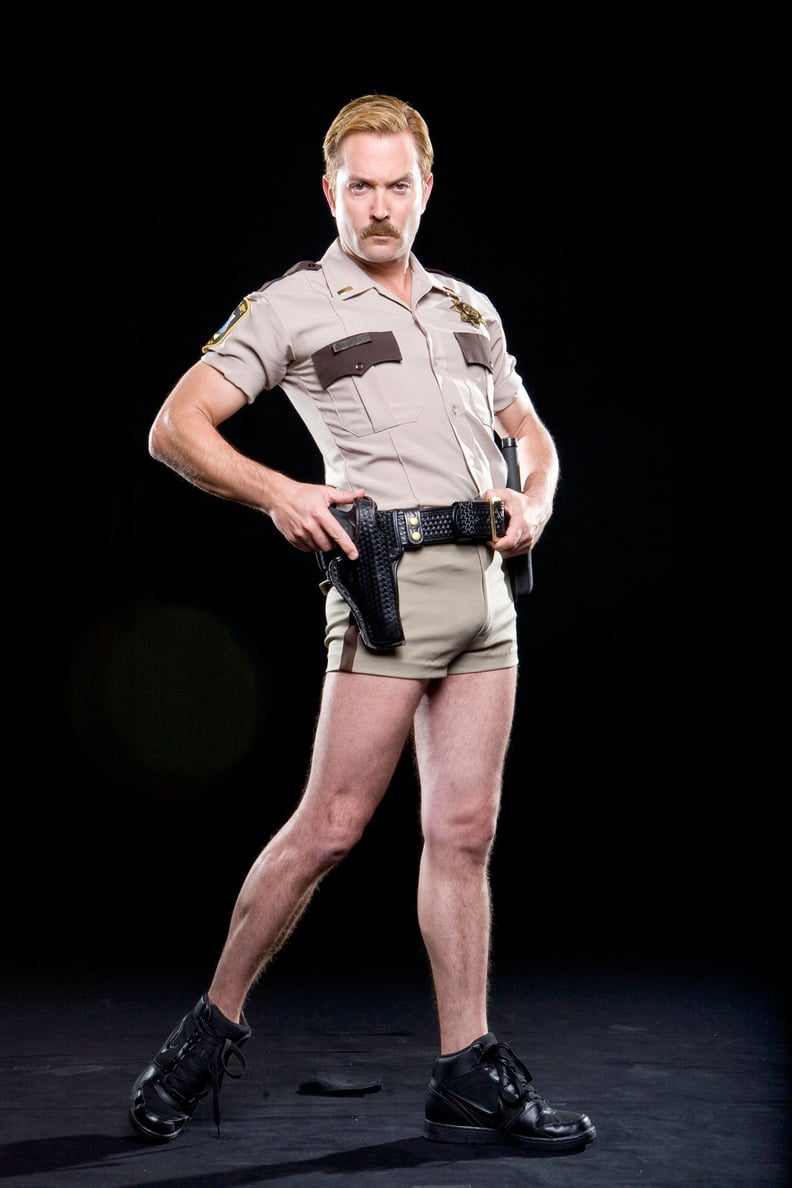 He's been a guest actor on a wide range of shows and movies, including the movies Memento, How to Lose a Guy in 10 Days, and The Dark Knight Rises, and the TV shows How I Met Your Mother, New Girl, and Friends. Lennon has made the rounds on the comedy and late-night circuits, as well — he's actually had the second-most appearances on The Late Late Show With Craig Ferguson of any guest ever.
In 2014, he returned to a leading role on TV with the CBS reboot of The Odd Couple, where he played fussy Felix Unger. Although the series was never a massive hit, it ran for a respectable three seasons.
On top of all this, Lennon is a New York Times bestselling author who just released a middle grade/young adult book, Ronan Doyle and the Bridge of Riddles, the first in an intended series about a young teen who's recruited to join a secret Irish crime-fighting force that deals with magical mischief. His voiceover work at the Emmys is just one in a long string of quirky, creative gigs, and we expect to see a lot more in the future!