Why Didn't the 2019 Oscars Have a Host?
There Was So Much Drama Behind This Year's Oscars Host, We'd Watch a Movie About It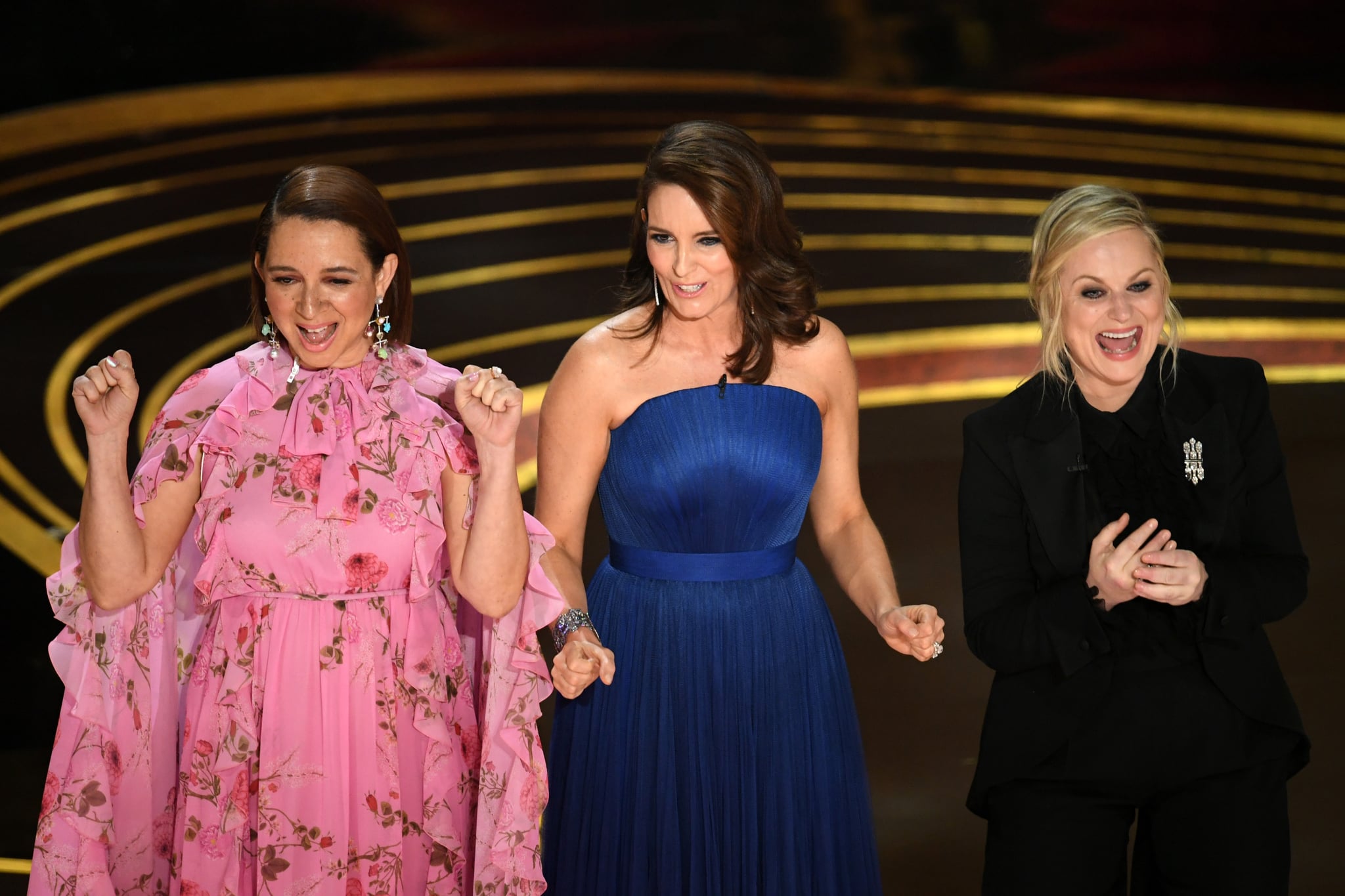 At the Oscars, the performance of the year's host is often as eagerly anticipated as the announcements of the winners themselves. A truly great host can elevate a ceremony or usher it through a challenging broadcast, while a tepid or ill-suited host can deflate what should be an exciting evening. But this year, in case you haven't noticed, there's something new: no host at all. It's been a messy road that got us here, so let's recap.
After a longer than usual search to find a host for the 2019 ceremony, the Oscars announced in December 2018 that comedian Kevin Hart would host the 91st Academy Awards show. Within days, however, Hart was embroiled in serious backlash when homophobic past tweets were discovered. After the tweets began circulating, Hart posted a reaction on Instagram where he did not quite apologize, but instead vowed to be "a different person" and seemingly blamed people "searching for a reason to be angry," then deleted the tweets from his account.
The controversy, combined with Hart's reaction to it, resulted in the comedian stepping down from the hosting gig, later embarking on a brief media tour, including an interview with Ellen DeGeneres where he defended himself.
Other celebs were reportedly approached, both before Hart's hiring and after his departure (Dwayne "The Rock" Johnson told CNN that he had actually been approached first), but the Oscars' organizers were unable to find someone willing to take on the notoriously difficult hosting job. On Jan. 9, the Oscars announced that the ceremony would move forward without a host at all for the first time in 30 years — the last time was in 1989.
Instead, the Academy announced that an array of celebrities would share the duties typically carried out by the evening's host. In addition to doing their typical presenter duties, stars are slated to introduce the nominees and keep the show moving along (and entertaining!) in between awards. It's an unusual choice, but it's sure to make the 2019 Oscars one to remember.