You Should Know the Actress Who Plays Nebula in Avengers: Infinity War — Seriously!
With lots of fan-favorite characters returning for the ultimate superhero mashup, Avengers: Infinity War, people were surprised (and thrilled) to see how much screen time a certain, er, evil extraterrestrial received. Now, fans and newbies to the Marvel universe are wondering why the actress underneath the special effects looks so damn familiar — well, as familiar as one can look as someone from a different species, anyway. Daughter of Thanos, Nebula, is portrayed by Scottish actress Karen Gillan.
Gillan got her start as Amy Pond in the famous long-running sci-fi series Doctor Who. Before she made a name for herself in the superhero world, she scored her first big movie role as Jane Lockhard in the not-totally-cheesy rom-com Not Another Happy Ending. Then, of course, she gave her first performance as the villainous alien Nebula in Guardians of the Galaxy before reprising her role in Guardians of the Galaxy Vol. 2 and Avengers: Infinity War.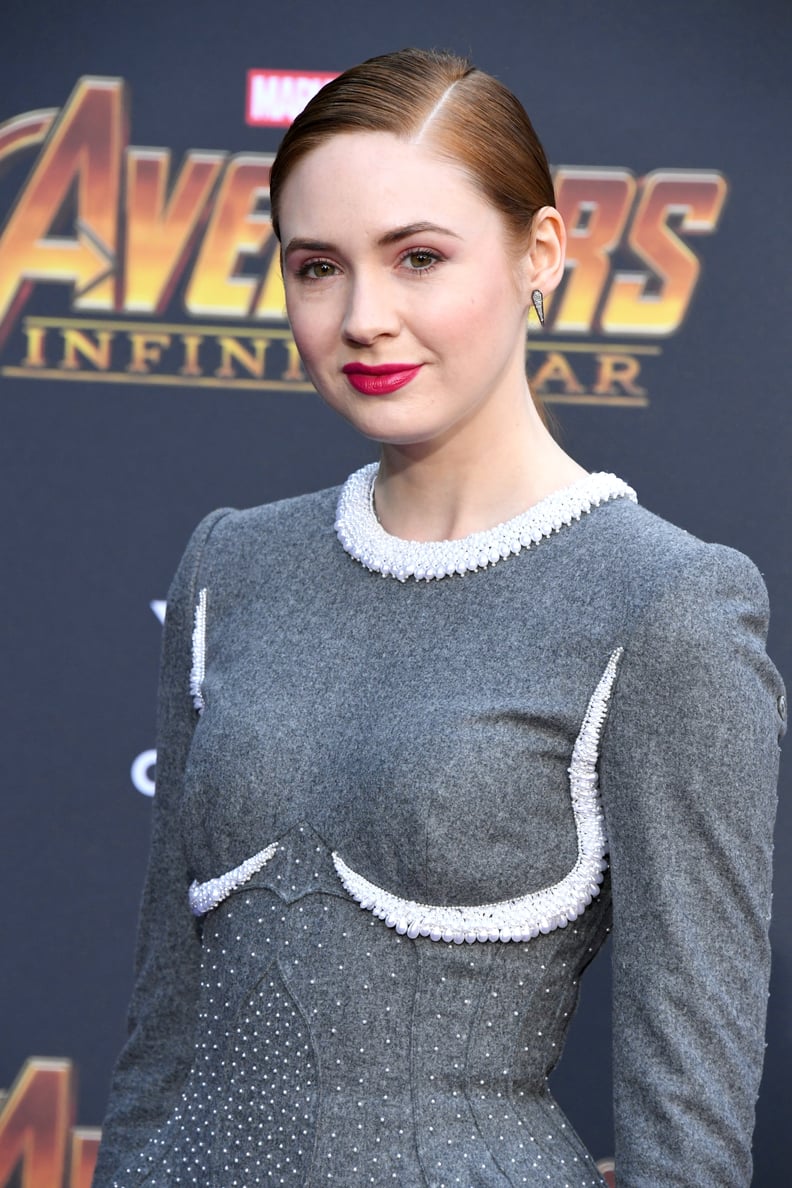 She also starred as Eliza Dooley in the comedy series Selfie, a modern millennial take on the classic musical My Fair Lady, and lent her voice to a couple of eclectic television shows, Robot Chicken and Emo Dad.
More recently, Gillan snagged the small role of Annie in The Circle, sharing the silver screen with Emma Watson and Tom Hanks. But the most likely reason she rings a bell so much is for her leading role in the star-studded Jumanji: Welcome to the Jungle, where she tried to escape a dangerous video game with Dwayne "The Rock" Johnson, Kevin Hart, and Jack Black. The cast has a sequel in the making, and it is set to debut in 2019.
Nebula is a crucial character in Avengers: Infinity War, and she isn't going anywhere. Although the upcoming film has yet to be given a name, it has been confirmed that she will be returning for what fans are dubbing Avengers 4 in 2019.