Who Is "Wish You Were Gay" Singer Claud?
Meet Claud, the Non-Binary Indie Artist Who'll Get You Hooked on Melancholic Pop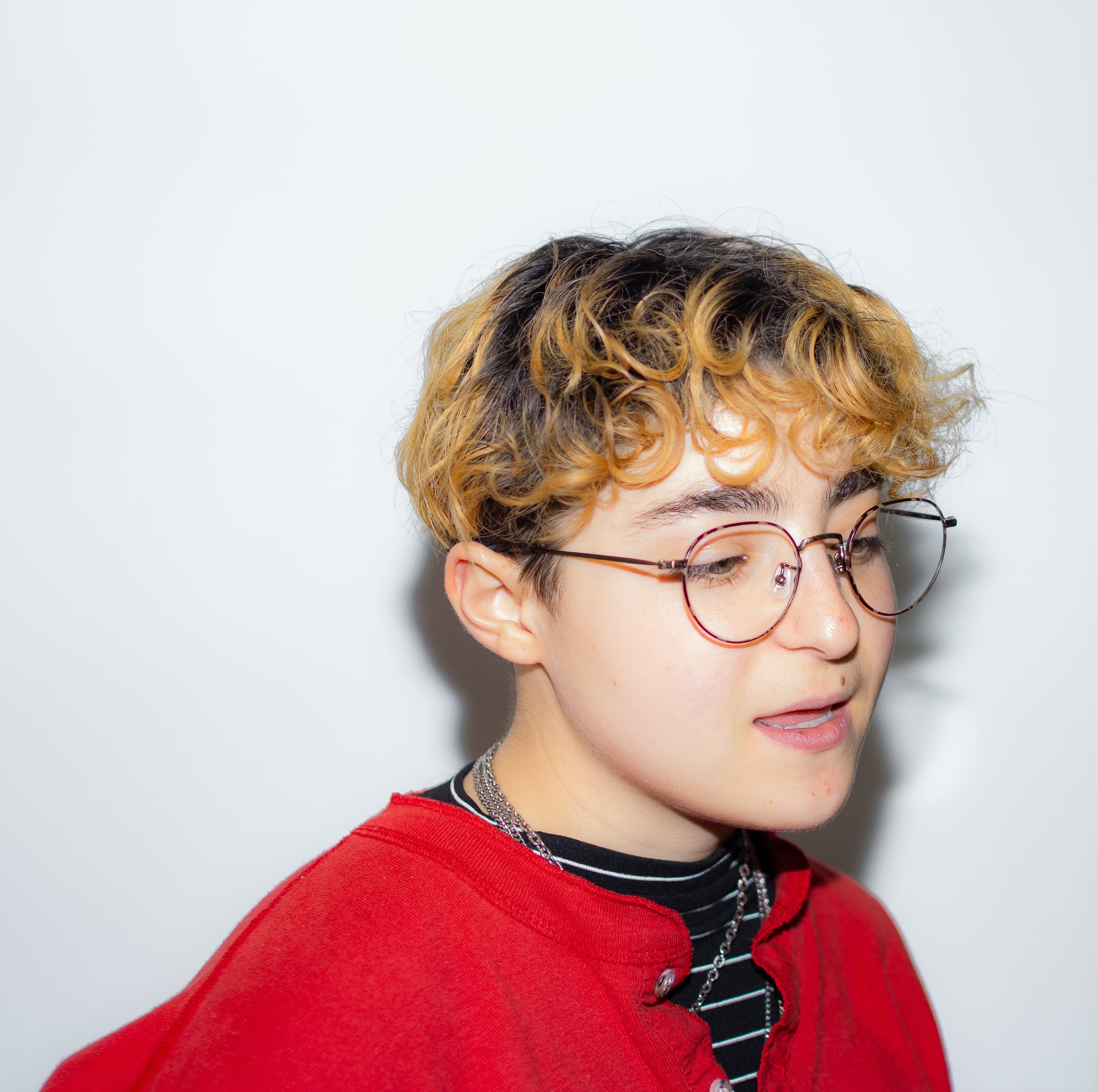 I've never been one to listen to melancholic pop songs on repeat, but Brooklyn-based singer-songwriter Claud gave me a taste of this unique happy-sad feeling, and now I'm hooked.
After recently listening to their soothing lo-fi poppy song "Miss You," I felt like I was a teenager trapped in an '80s movie full of new-wave club nights, high-school drama, and awkward crushes. When I recently hopped on the phone with Claud, I was determined to figure out their process. According to the 20-year-old singer, it all began with meeting their best friend, Josh Mehling, on the first day at Syracuse University in the Fall of 2017.
"We started just making music together," they recalled. "He taught me how to communicate with music and through songs." The friendship between Claud and Mehling has since lead to many collaborations, and eventually Claud's first EP, Toast, was released in August 2018. "Collaboration became a really big part of my process," they said. "It can help you learn more about yourself, as well as other people's human experiences."
Identifying as non-binary, Claud's music addresses tender topics that are hard to express for most young people, such as isolation, unrequited love, and unsuccessful relationships. They hope to be a role model for LGBTQ+ youth, and Claud is actively thinking about new ways to help the community that don't exploit or profit off of their queerness.
For starters, Claud released a new single, "Wish You Were Gay," along with special merch in June. All the proceeds from the simple (but powerful) Wish You Were Gay Tee ($25) — a white shirt with rainbow colored details in honor of Pride Month — went to a cause close to Claud's heart: The Trevor Project, a "super special" lifeline for LGBTQ+ youth.
With all that in mind, what's next for Claud? Their upcoming project, Sideline Star EP, comes out on Oct. 25. The title refers to feeling like an outsider, when you're always pushed to the side and never in the lead. Even though this indie-rock project stems from a hard time in the young singer's life, it also represents an important period during which Claud started finding themself and their identity. This evolution of self can be heard in their new music, capturing all the different moods and emotions Claud was experiencing.
"Each song captures the mood of what it means to be a sideline star . . . that feeling," they added. "[They are] to listen to, something that you could listen to on the subway; 'Want To' has more of a nighttime, sexy feeling, for when you want to feel a different way about yourself."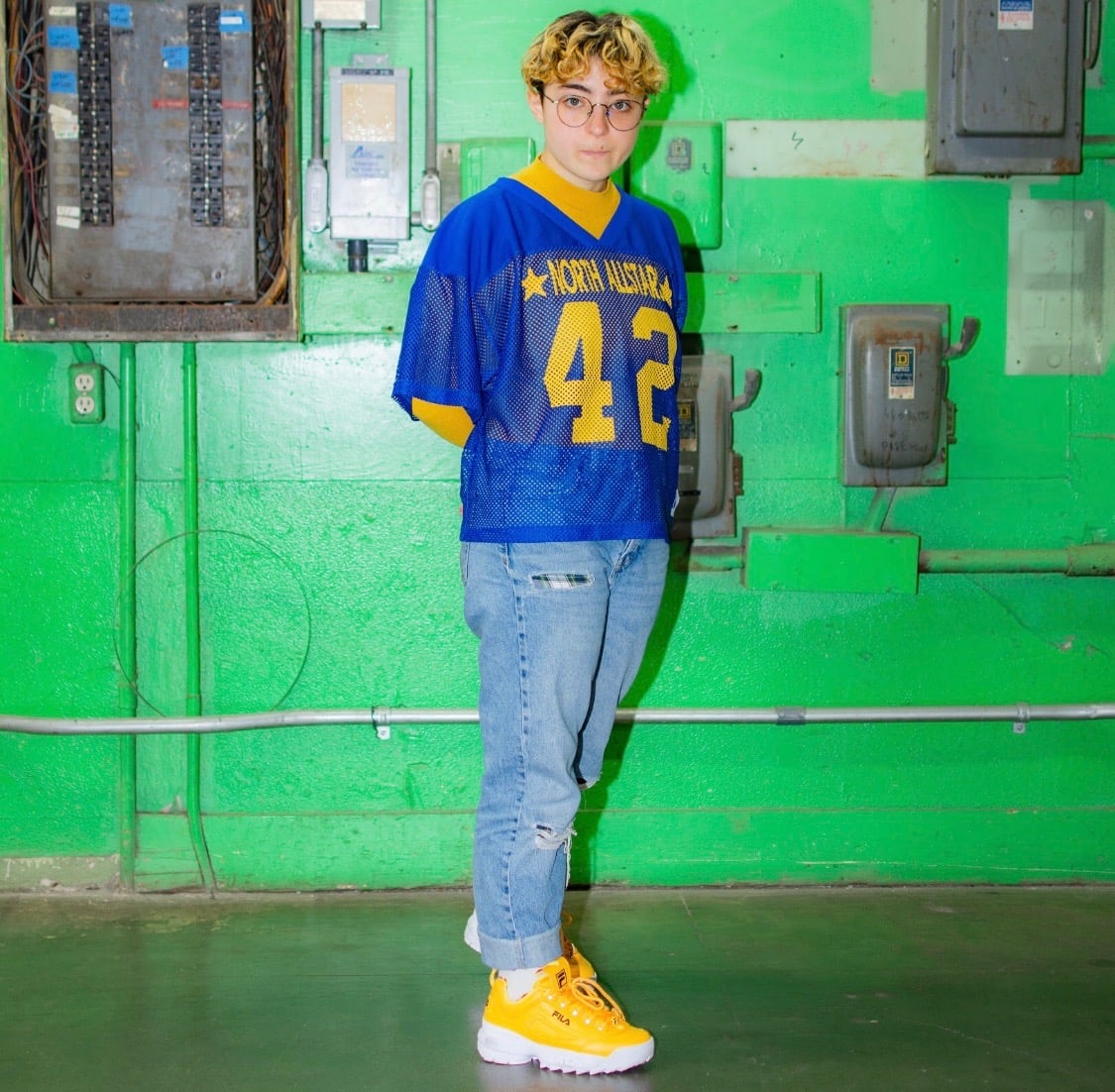 Claud's songs, like "Wish You Were Gay" and "If I Were You" in particular, are leading the charge for LGBTQ+ representation in indie pop music, much like queer artists like Hayley Kiyoko and Troye Sivan are currently doing on a larger scale. But with Claud's soft voice and melodic tunes, which serve as a reminder that feelings of love and happiness are universal and apply to everyone ("Gender is irrelevant to [love]," Claud noted), it won't be long until the singer's words are everywhere. Just don't expect them to lose their edge.
"Sometimes it's more important to write from a perspective different from your own in order to touch on important things," Claud said. "People always tell me that I'm brutally honest and I think it's because I don't hold back on anything . . . it's refreshing to hear something said that you wanted to say yourself, but just couldn't."
I know I'm not the only one who can't wait to hear what Claud says next.
Image Source: Kyle Smith