Will Insecure's Series Finale Be Longer Than 30 Minutes?
Insecure's Series Finale Will Be Slightly Longer Than 30 Minutes, So We Can Stop Panicking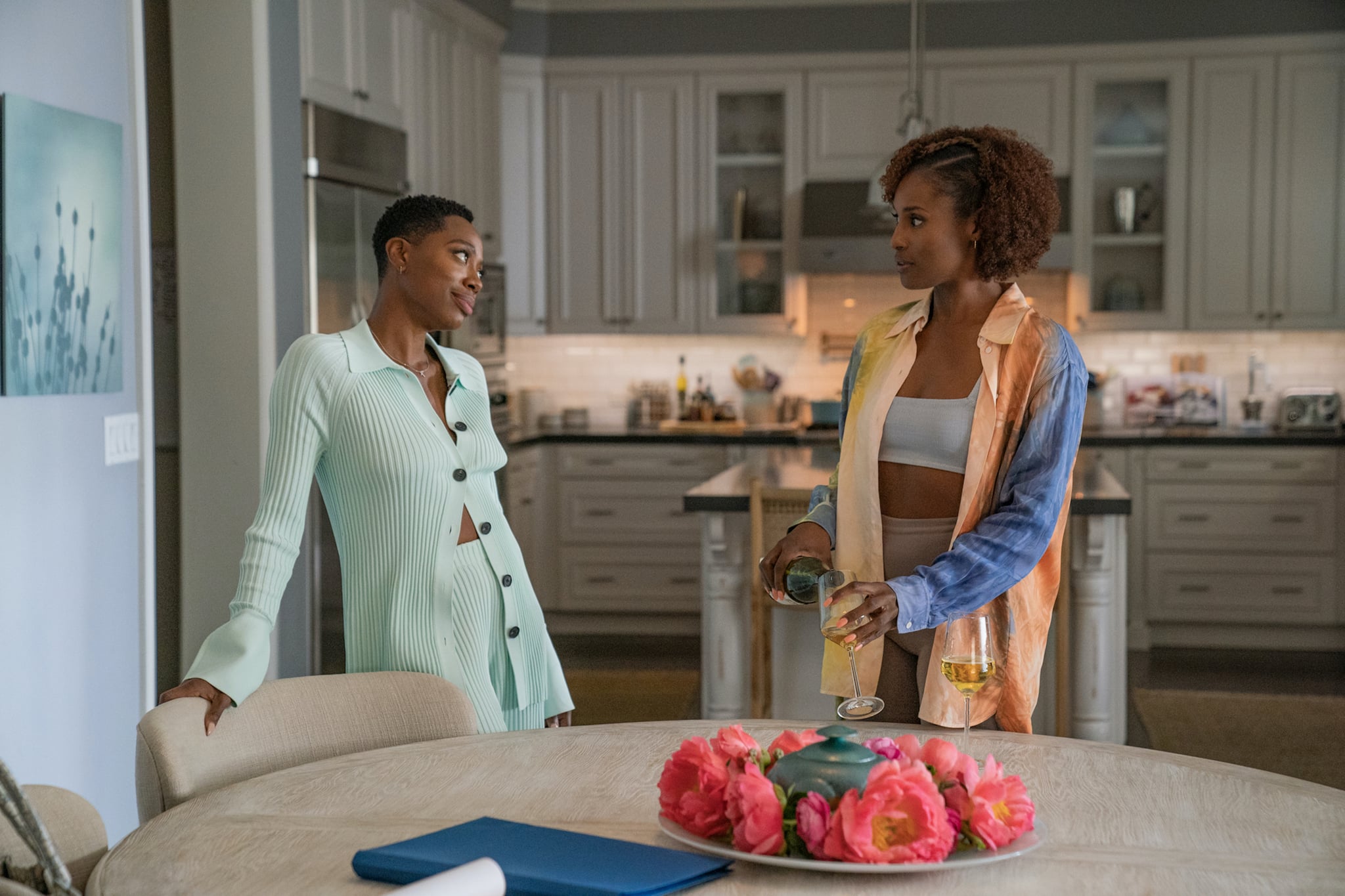 Image Source: HBO
Boy, do we hate to be the bearer of bad news, but to the fans who are keeping their fingers crossed for hour-long episodes of Insecure? Sorry to burst your bubble, but you can give up on that dream. The hit HBO series is bidding us farewell with its fifth and final season, but don't panic. Since this is the season of giving, the beloved show is leaving fans with a generous parting gift for its series finale: a 41-minute episode to wrap up the season.
Creator Issa Rae originally shot down the idea of Insecure's episodes being longer than 30 minutes during her appearance on The Breakfast Club on Oct. 21, flat out telling cohost Charlamagne Tha God "No," the episodes did not get bumped up to a full hour up for the final season. "We are a half-hour comedy," she said during her interview. "It is in the description of the show that HBO bought."
Though cohost Angela Yee suggested that Rae and her team could possibly change the rules just this once, Rae once again denied the idea before explaining that that decision goes way above her. "We can't, we literally can't," she continued. "Sometimes we would submit episodes for HBO's approval that are like 33 minutes, and they'll be like, 'Get it down to 28 [minutes] and 30 seconds.' That's it, so it's out of our hands."
However, it seems like the Insecure team somehow worked out a deal with the network to make the series finale longer than usual, which Rae also revealed in her interview with The Breakfast Club. And we're so thankful that it is, considering episode nine's explosive ending between Lawrence and Nathan. So we're keeping our fingers crossed that Insecure doesn't "Game of Thrones the ending" ahead of the finale. In case you missed it, watch Rae dish about the final season of Insecure ahead.