Insecure: Does Lawrence Die in Season 5? Theory
Issa Rae's Latest Tidbit About the Final Season of Insecure Has Us Worried About Lawrence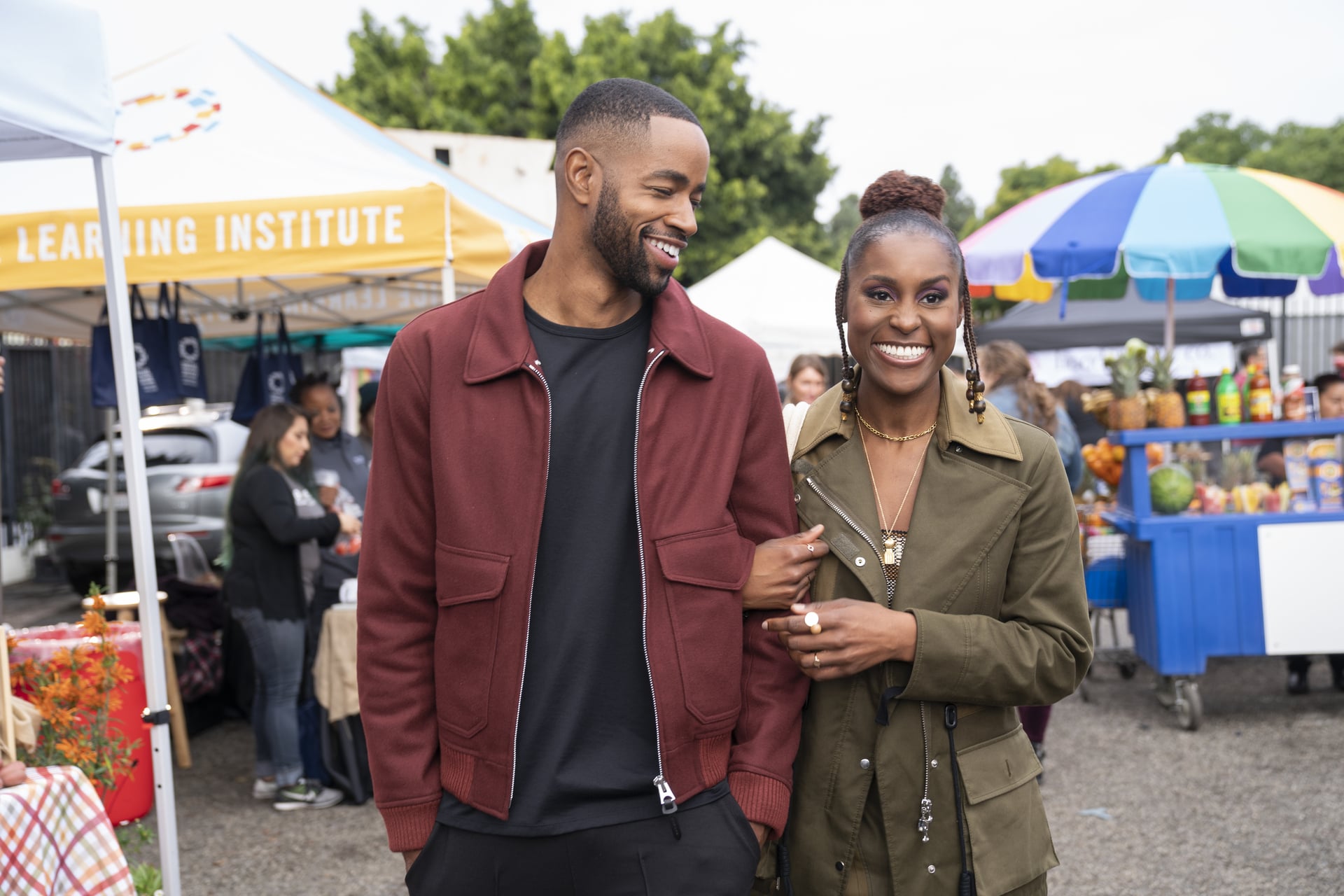 Image Source: HBO
The fifth and final season of Insecure is getting ready to drop on Oct. 24, and we are feeling so many emotions. While we are eager to reunite with our favorite characters for one last adventure, we are anxious to see how their stories unfold. Following the release of the season five trailer in September, many fans are especially worried about the fate of Jay Ellis's character, Lawrence, after he is shown looking distressed on an airplane.
Though the scene is less than a second long in the trailer, it didn't take long for fans to start theorizing about what that moment could mean. One fan even presumed that Lawrence could be involved in a plane crash. I'm sorry, what? It also doesn't help that right after that scene in the trailer, we get a voice-over from Kelli (Natasha Rothwell) saying, "How would you make the most of your time left?" There are already rumors rumbling about a potential character death this season, and Issa Rae's latest interview about the final season has us even more concerned.
During an appearance on The Late Show With Stephen Colbert on Wednesday night, Rae kept the plane analogies coming. Joking that she wouldn't "Game of Thrones the ending," she instead offered that the finale isn't really about "landing the plane." Hmm, interesting choice of words there! "These characters aren't going anywhere after this show," she continued. "They're going to live on. So it's not that the plane is landing, they're taking off and we're just jumping out." So does that mean we can all breath a sigh of relief about Lawrence? We guess we'll just have to wait and see!