Why Did Deborah Johnson Change Her Name to Akua Njeri?
Judas and the Black Messiah: Why Fred Hampton's Fiancée Deborah Changed Her Name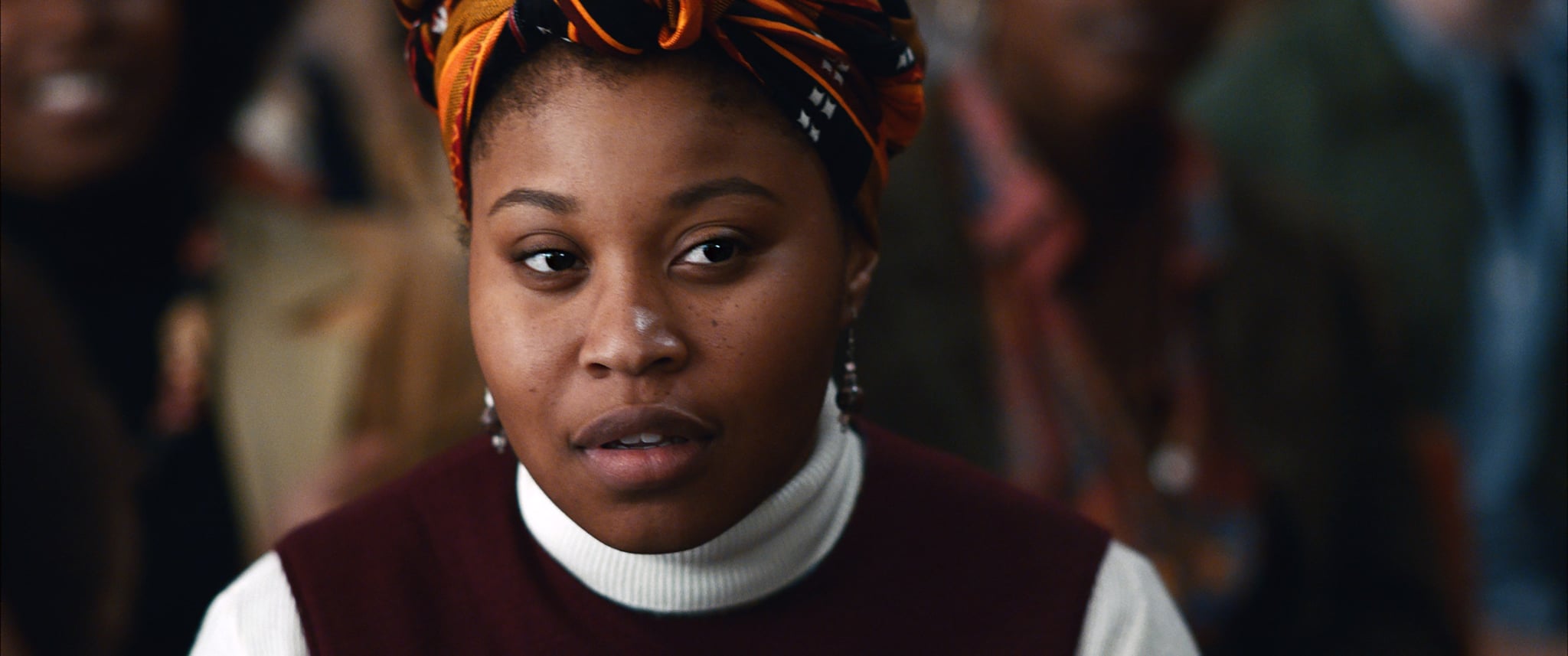 If you just finished up watching Judas and the Black Messiah, Shaka King's film about Black Panther chairman Fred Hampton's assassination by the FBI and the betrayal at the hands of infiltrator William O'Neal, you might be wondering about Hampton's fiancée Akua Njeri, formerly known as Deborah Johnson. A crucial part of Hampton's story, Njeri was a mere 19 years old and eight-and-a-half months pregnant with their son when the FBI raided their apartment, tragically shooting and killing Hampton.
She has described her treatment at the hands of police during the traumatizing event, telling the Chicago Reader that "they grabbed [her] by the hair and slung [her] into the kitchen area" as Fred died from the gunshots. Though she was born Deborah Johnson, the activist soon changed her name to Akua Njeri, and continued her legacy as a political activist and writer.
Why did Deborah Johnson change her name to Akua Njeri?
Johnson changed her given name to Akua Njeri, joining several Black Power activists in shedding their "slave names" to overcome racial oppression in the '60s and '70s. Legendary boxer Cassius Marcellus Clay famously changed his name to Muhammad Ali in 1964, claiming that the name change was important to free him of psychological bondage related to oppression, and that "Cassius Clay was the name of the white slave master." Although there are no specific accounts as to why Johnson changed her name to Akua Njeri, it is clear that the shift followed a similar line of thinking. According to the African American Intellectual History Society, shedding the given name of family slave masters could be seen as "a step toward freedom," and many Black Power activists saw the name change as a liberation in being able to define their own identity.
Njeri could also have been inspired by pre-Black Panther movement icon Malcolm X, a Black nationalist leader, who acknowledged the "anti-Black violence" in his last name. He changed it to simply "X," representing his rejection of his "slave name" and another step towards power and full self-determination. Many other activists decided to shed their surnames for African, African-inspired, or Arabic ones that they chose themselves in order to get closer to self-definition and break away from past trauma. Redefining themselves through a "New Afrikan" identity was empowering for many, paving the way for people like Johnson to take a name that was fully their choice, and unchain themselves from suppression.