Why Did Reese Witherspoon Turn Down a Friends Appearance?
19 Years Later, Reese Witherspoon Reveals She Turned Down a Second Friends Appearance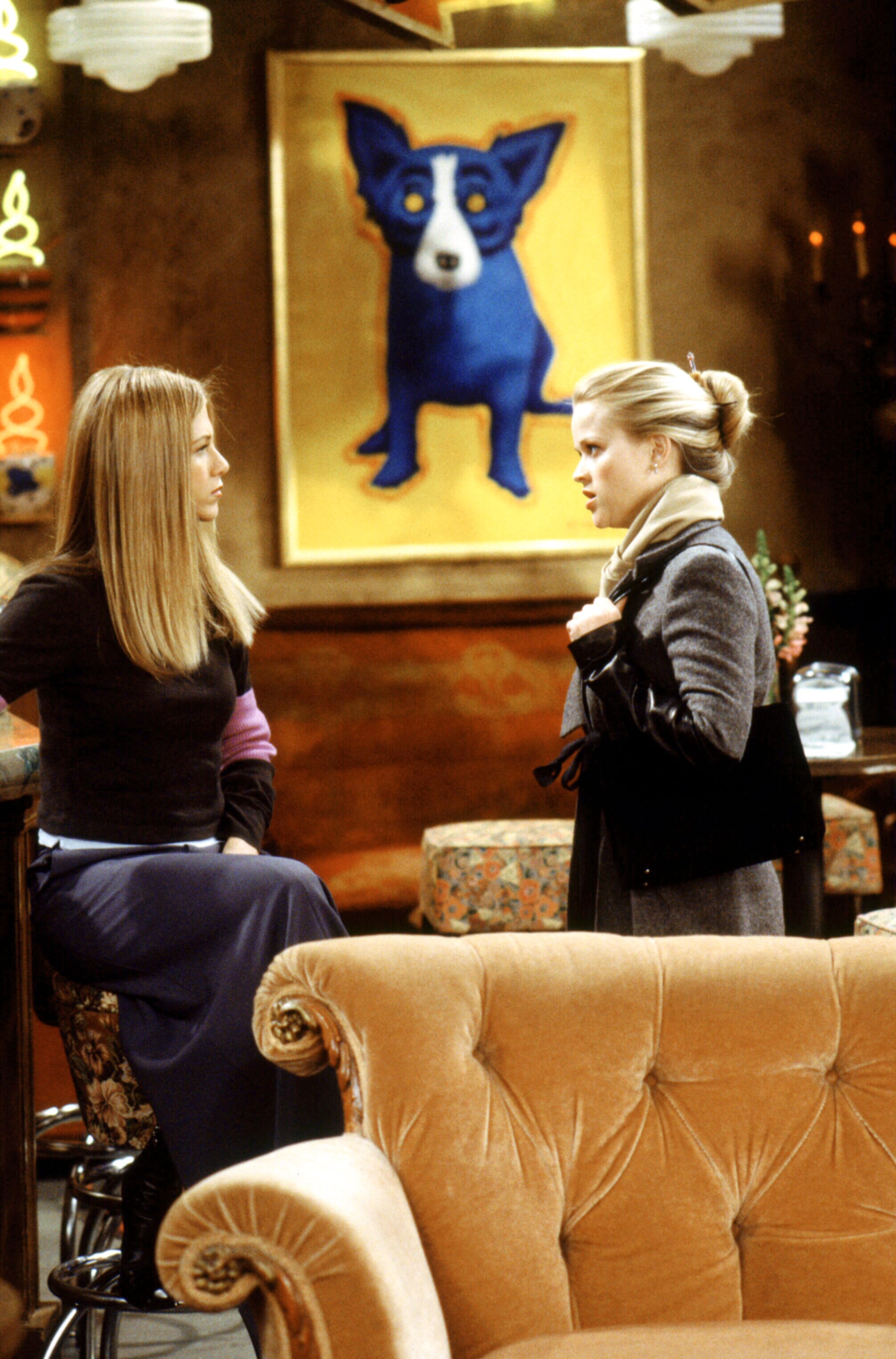 Image Source: Everett Collection
Um, did you know that Reese Witherspoon's arc on Friends could have been much longer, but she turned it down? Well, neither did Jennifer Aniston. Witherspoon famously guest-starred as Rachel Green's younger sister Jill back in 2000 on season six of the beloved series, and in a joint interview with the Associated Press on Thursday, Witherspoon revealed she declined a second appearance because she didn't enjoy performing in front of a live audience.
"Did you know they asked me back and I said I can't do it?" she asked Aniston. "I was too scared." Much like all of us, Aniston had no idea and replied, "How doth you say this? You got scared?"
It's been 15 years since Friends officially went off the air, however, your favorite Central Perk crew could be reuniting very soon. According to The Hollywood Reporter, the cast — Aniston, David Schwimmer, Courteney Cox, Matt LeBlanc, Lisa Kudrow, and Matthew Perry — are working on a Friends reunion special. Everything is still in its beginning phases, but wouldn't it be amazing if Witherspoon also returned?
Reese Witherspoon (@ReeseW) reveals that she was asked back to #Friends but declined. Unlike Jennifer Aniston, she did not enjoy performing in front of a live studio audience when she played Aniston's sister on the show. pic.twitter.com/tdSpE3Eo7S

— AP Entertainment (@APEntertainment) November 15, 2019