Why Women Suspense Writers Are Better
Why Women Suspense Writers Are Just Better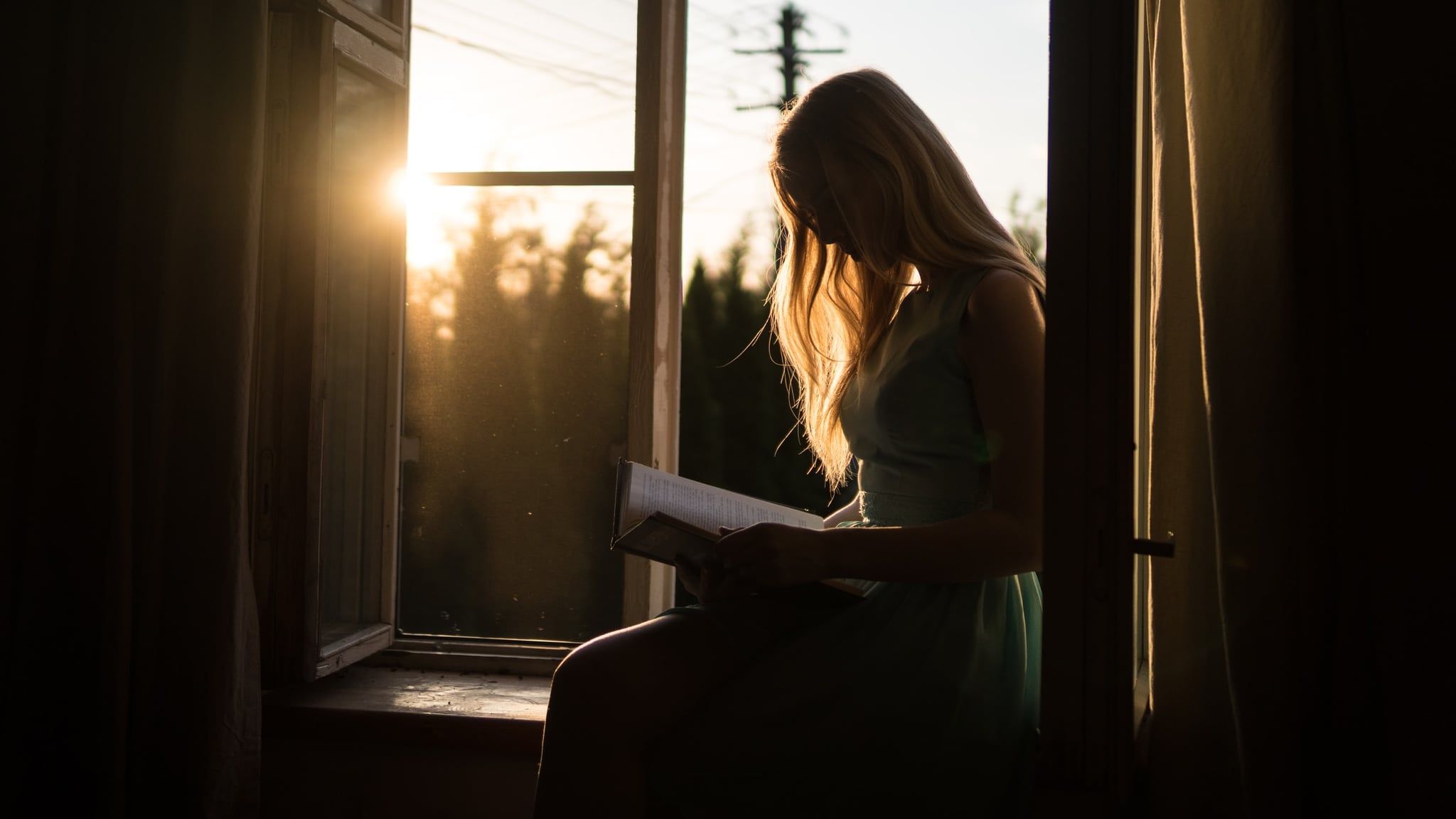 "You scare me," my husband said a few months ago, after peeking over my shoulder at Karin Slaughter's Blindsighted. He was (understandably) freaked out about how calm I was reading a thriller, describing the details of the woman who was sexually assaulted and mutilated. But here's the thing: I was more concerned with how well I could relate to the victim's sister, who sought justice on her own terms in this page-turner.
You see, it's not the violence against women that gives me nightmares — it's the fact that she was attacked while in the restroom of a public place by someone well-loved in the small-town community. It's that type of realistic plot that women authors know will shake women to the core. It's just one of the many reasons why women suspense writers are just better.
Long before quarantine started, I have binge-read books like other people watch TV. (Bachelor villains have nothing on Lisa Gardner's baddies, especially in Touch & Go, in which three men kidnap an entire family to torture them in a high-tech abandoned prison.) What can I say? I'm addicted to a good novel, a sucker for romantic side-plots, and obsessed with surprise twists. The main character has a split personality? The cop investigating the crime actually did it? Count. Me. In.
According to Slaughter (coolest name ever), she isn't interested in perfect characters "because they don't really exist." So, she prefers to write about people's flaws to define who they are. When you read about talented woman doctor Sara Linton, for example, you are also getting inside her head and relating to her fears, flaws, and desires. And this pattern carries over to the villains as well. They are so scary because they are so real.
"The easiest way to get into the mind of a bad guy is to think about the first time I was flashed on a school trip to a museum, or the time someone grabbed my breast on the subway, or the time a hand brushed against my ass in an elevator — the entitled thinking that motivates That Guy is on the same spectrum as the guy who thinks he has a right to rape, torture, murder and kill women," Slaughter told me in an email interview. As someone who has also experienced similar sexual harassment in everyday life, her stories seem so familiar . . . and I am rooting for That Guy to get caught.
During my reading, I started to notice something: it's much easier for me to get lost in a story if it was written by a woman. Slaughter, Gardner, Megan Miranda, Mary Kubica — the list goes on and on. In the suspense world, women writers are everywhere, and each one is incredibly talented in her own right. So why is it that more men thriller writers are household names? Unpopular opinion alert: James Patterson, Stephen King, and Dean Koontz are just a little overrated, if you ask me.
For example, I love Patterson's Women's Murder Club series. But when Detective Lindsay Boxer returned to work ONE WEEK postpartum in 12th of Never, I had to put it down. I could barely take a shower one week after having my firstborn, much less track down a murderer. Even though the series is cowritten by a woman, Maxine Paetro, I still get lost in the way the four main characters talk, think, and act when it comes to their women friendships, sex lives, and relationships with their kids. If the fundamental characters aren't believable, I just don't care about anything else.
Women writers that I've read seem to understand that the true horrors lie in the worried minds of women, who don't know if that neighbor walking his dog is a threat or not.
Koontz, on the other hand, writes books that are just so unbelievably strange that I have a hard time getting scared (for reference, I scream when I hear a knock on the door, so that's saying something). Take The Bad Place, a story about a murderous family who can teleport. If far-fetched science fiction is your thing, I get it. But if you are looking for a suspenseful page-turner, this is just not it. Women writers that I've read seem to understand that the true horrors lie in the worried minds of women, who don't know if that neighbor walking his dog is a threat or not, as opposed to mysterious clowns who hunt you down to kill you on five dates that your grandfather predicted on his death bed (yes, this is a real Koontz novel, Life Expectancy).
Don't even get me started on Stephen King's It. At 1,138 pages, you will fall asleep before you ever get to anything scary.
Ready to support some women authors and get the best scare of your life at the same time? Check out New York Times-bestselling author Kubica's The Other Mrs., a book about Sadie Foust, who recently moved to small-town Maine with her husband when their neighbor is found dead — and Foust is suspected of the tragic crime. Reading this book makes you doubt each character, including the narrator, until you aren't sure if you are actually going crazy or if the world is truly that messed up (maybe it's both?). This is for anyone who has ever doubted themselves — especially at the hands of manipulative partners.
Another one to add to your reading list is The Girl From Widow Hills by another New York Times-bestselling author and a former Reese Witherspoon book club pick writer, Miranda. The novel is about Arden, a little girl who went missing during a sleepwalking incident and was found days later clinging to a storm drain. After her mother wrote a popular book about the incident, Arden disappeared from the public eye and changed her name to avoid the public scrutiny. Now she goes by Olivia, and she has been avoiding stalkers and the media successfully for years. Unfortunately, the 20th anniversary of the infamous incident is approaching, causing her sleepwalking to begin again. One day, she wakes up in her yard — and discovers the corpse of a man she knew from her previous life. If you can relate to your past coming back to haunt you, then this book is for you.
If you want to be chilled to the bone, pick up Slaughter's latest, The Silent Wife, coming out Aug. 4. When a woman is brutally attack in present day Atlanta, a prisoner in the state penitentiary recognizes the MO — it was the same one he claims former police chief Jeffrey Tolliver and his team falsely accused him of using in a string of murders almost a decade earlier. Now GBI investigator Will Trent looks to the past with medical examiner (and Trent's girlfriend!) Sara Linton to solve this present-day crime and determine if the prisoner is telling the truth about the past — which would tarnish the good name of Linton's deceased husband, Tolliver. It's messy, it's complicated, it's graphic, and it's absolutely mesmerizing.
Maybe you just discovered reading thanks to social distancing, or maybe you've been a self-proclaimed book lover your entire life; either way, now is the perfect time to stock up on some new novels. Might as well choose some written by some incredibly talented women while you're at it!