Will Johnny Depp Be in Pirates of the Caribbean 6?
Could Johnny Depp Return to "Pirates of the Caribbean 6"? What We Know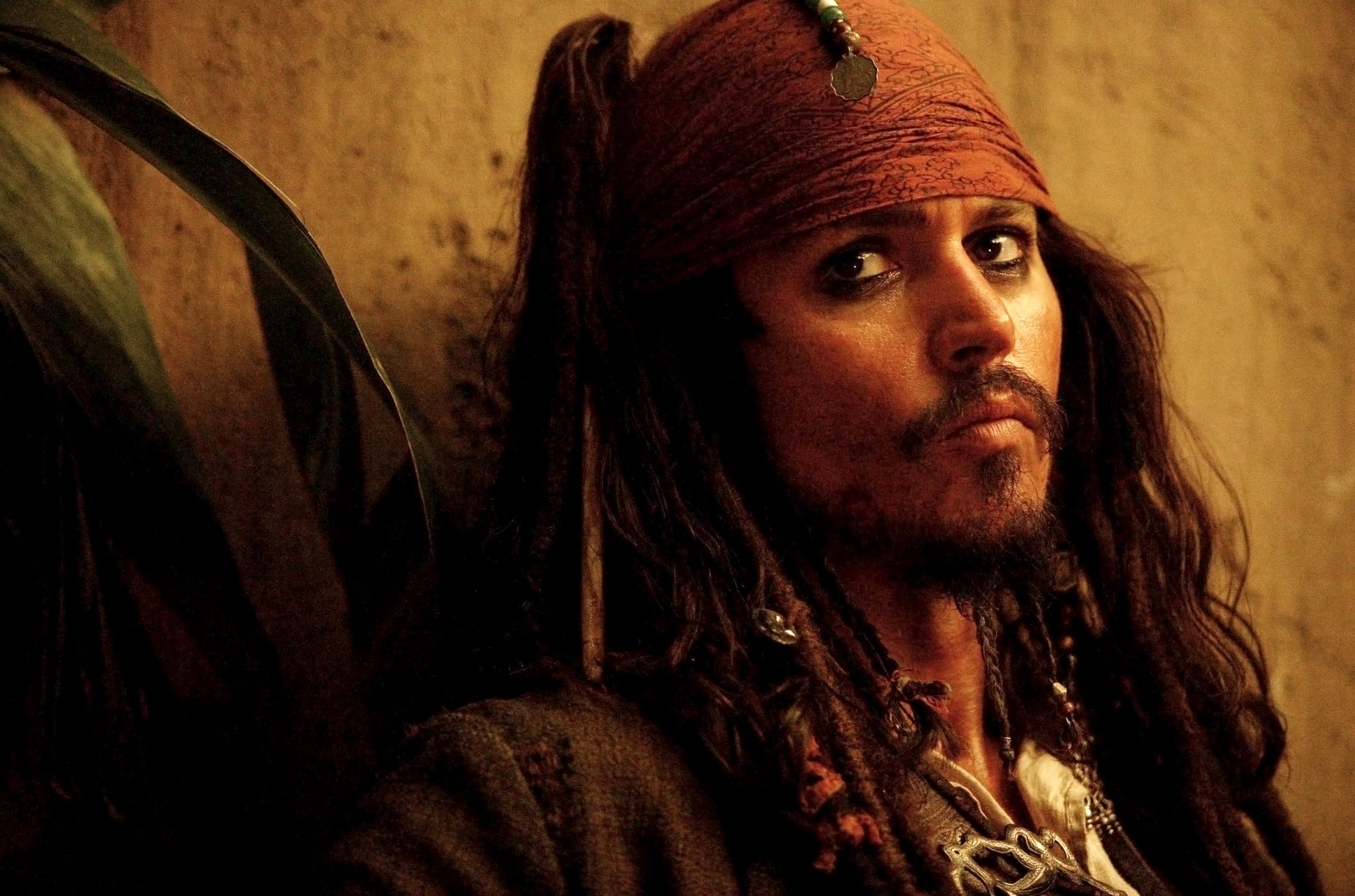 Among his many notable roles, actor Johnny Depp is famously known for portraying Captain Jack Sparrow in the Pirates of the Caribbean film franchise. Since the release of the first film, "Pirates of the Caribbean: The Curse of the Black Pearl" in 2003, Depp has been in all five of the movies and is arguably the face of the franchise.
The last Pirates of the Caribbean film came out in 2017, and there were talks of a sixth film not long after. Some fans were hoping the beloved Disney films would return and give closure to Jack Sparrow's story, but Depp's ongoing legal battle with his ex-wife and "Aquaman" actress Amber Heard has complicated his involvement. Here's everything we know about Depp's participation in the sixth Pirates of the Caribbean movie.
Why Was
Johnny Depp

Dropped From Pirates of the Caribbean?

Depp and Heard married in 2015 after three years of dating. They separated in May 2016, with Heard filing for divorce. At the time, Heard alleged Depp was physically abusive throughout their marriage (which Depp has denied), and she filed a restraining order against him. The two settled their divorce in 2016, with Depp paying Heard a settlement of $7 million.

Two years later, Heard wrote an op-ed in The Washington Post on Dec. 18, 2018, that was titled "I spoke up against sexual violence — and faced our culture's wrath. That has to change," in which the "Aquaman" actress wrote about her alleged experiences with sexual assault and domestic abuse. Although she never named Depp, given her previous accusations and contextual clues throughout the essay alluding to a timeline, many readers immediately suspected Depp was the alleged subject of the op-ed.

Four days after Heard's piece went live, The Hollywood Reporter reported Depp would not be in future Pirates of the Caribbean movies. Disney executive Sean Bailey never specifically cited the op-ed and Heard's allegations for their decision to stop working with Depp. Instead, Bailey told the publication on Dec. 22, 2018, that they were looking to explore new storylines. "We want to bring in a new energy and vitality. I love the [Pirates] movies, but part of the reason [writers] Paul [Wernick] and Rhett [Reese] are so interesting is that we want to give it a kick in the pants. And that's what I've tasked them with," he said. Depp would later be asked to resign from his role as Grindelwald in the Fantastic Beasts franchise as well (he was ultimately replaced by Mads Mikkelsen in the role).
Why Did Johnny Depp and Amber Heard Sue Each Other For Defamation?
Depp sued Heard for defamation, alleging the claims made in her op-ed were false and that he was the one being abused throughout their marriage. He sued for $50 million in damages. Later, Heard filed a defamation countersuit for $100 million, claiming statements Depp's lawyer Adam Waldman made about her abuse claims being a "hoax" ruined her career. Her lawyers cited her diminished role in "Aquaman 2" and a decrease in other film opportunities throughout the trial.
On June 1, a Virginia jury returned a verdict finding Heard liable for defamation on all three of the statements made about Depp in her op-ed, awarding Depp $10 million in compensatory damages and $5 million in punitive damages (since Virginia law caps punitive damages at $350,000, the punitive damages were lowered accordingly). Depp was found liable for defamation for one out of three of Waldman's statements, for which Heard was awarded $2 million in compensatory damages and $0 in punitive damages.
Will Johnny Depp Be in "Pirates of the Caribbean 6"?
While it appeared Depp was done with the Pirates of the Caribbean franchise for good, the outcome of his defamation trial against Heard seems to be turning the tide of public opinion on Depp on social media. That, on top of a seemingly newfound openness from film executives, could change the course of his involvement with the franchise.
As of May, Depp's still not involved in the sixth Pirates of the Caribbean movie, but the filmmakers behind the movie are seemingly leaving the door open. Film producer Jerry Bruckheimer spoke with The Sunday Times and revealed that two scripts are in the works for "POTC6," neither of which involves Depp . . . at least for now. When asked if Depp could return for the upcoming film, he said, "Not at this point. The future is yet to be decided."
What Has Johnny Depp Said About His Future in Pirates of the Caribbean?
As Depp has played Jack Sparrow in five Pirates of the Caribbean films, the character has had an impact on him. Referring to the first film, the actor testified in the 2022 defamation trial (via The Independent), "I didn't see it. But I believe that the film did pretty well, apparently, and they wanted to keep going, making more, and I was fine to do that." In addition, Depp spoke about his portrayal of the character and audience reception, saying, "I thought that it might be a character who would be accepted by five-year-olds and 45-year-olds, 65-year-olds, and 85-year-olds in the same way that Bugs Bunny is."
However, after Disney distanced itself from him, he said he would never work with the movie-making giant again. On the stand, he was questioned by Heard's attorney Ben Rottenborn, who asked the actor (via Variety), "The fact is, Mr. Depp, if Disney came to you with $300 million and a million alpacas, nothing on this earth would get you to go back and work with Disney on a 'Pirates of the Caribbean' film? Correct?" To which Depp responded, "That is correct, Mr. Rottenborn."
As the Depp v. Heard defamation trial is coming to a close, there's no way to know how the outcome will affect Depp or his participation in a new Pirates of the Caribbean movie. The only definitive answer at the moment is that he is still not currently attached to the film. And he may not want to be.