HBO Max's Legendary Is a Competition Show You Absolutely Do Not Want to Miss
Legendary, which has already renewed for season two, is perhaps one of HBO Max's best original series. Taking cues from the iconic ballroom-centric documentary Paris is Burning, the voguing competition series explores the world of "ball culture" by having eight different houses compete in nine differently themed balls in the hopes of winning $100,000 and legendary house status. Some of the house names may seem familiar, like the House of Ninja and the House of St. Laurent, while it may be the first time you hear others, like the House of West and the House of Gorgeous Gucci.
That being said, if you're looking for a show where you'll not only learn something new, but be absolutely transfixed by the stunning performances and outstanding fashions, then Legendary is the series for you. If you can't wait nine episodes to see how everything turns out, then you can keep reading to see the outcomes for each house, why the emcee may seem familiar, and who the judges are. All episodes of Legendary are currently streaming on HBO Max.
House of Balmain, Winner
The House of Balmain was created after the overall father, Rodney Balmain, left the House of Prodigy. Initially they were a house with fewer than 30 members, but grew to 90 nationwide with Rodney being the overall father and Felicity Balmain as the overall mother. On Legendary, most of the members come from the West coast. The group only had to battle in episode two against the House of West.
Show Father: Jamari Balmain
Members: Cali Balmain, Calypso Jetè Balmain, Gravity Balmain, and Torie Balmain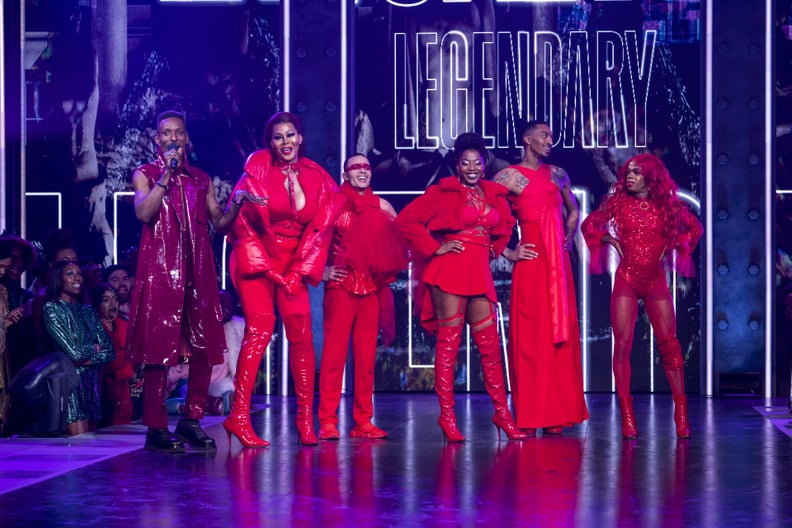 House of Lanvin, Runner-Up
It was the closure of the House of Lacroix and the House of Evisu that resulted in the creation of the House of Lanvin in 2013. The overall fathers of the house are Meechie and Kenny Lanvin while the overall mother is Dee Dee Lanvin. Legendary's MC of Ceremonies Dashaun Wesley is also a member of the house. The group battled the House of Ebony in episode five and the House of Gorgeous Gucci in episode eight; they won each time.
Show Mother: Eyricka Lanvin
Members: Carlos Lanvin, Makayla Lanvin, Pack-Rat Lanvin, and Zay Lanvin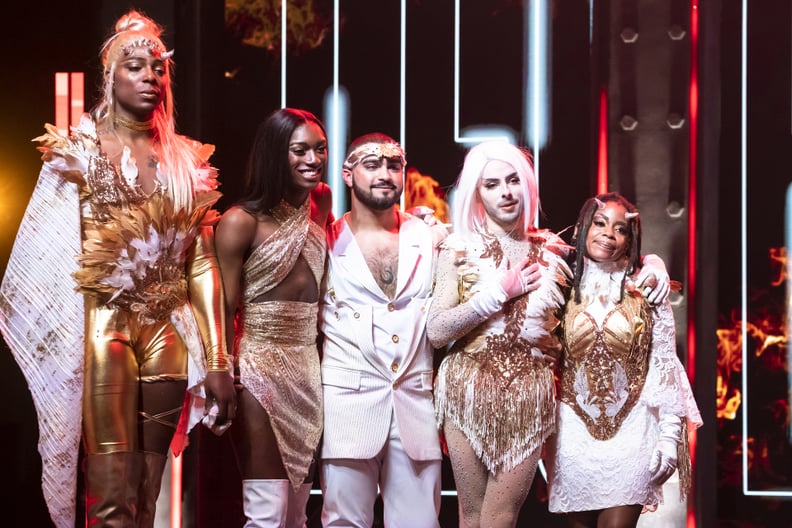 House of Escada, Third Place
Originally named the House of Evangelista (like the supermodel Linda Evangelista and Blanca's house in Pose), founding house father Tony Escada changed the name in 1995 to House of Escada after discovering a building called "Escada Plaza" in Chicago. The current overall mother is Lila Escada while the overall father is Teo Escada. As part of their appearance on Legendary, the group landed in the bottom twice; having to battle the House of Gorgeous Gucci in episode four and the House of Ninja in episode six.
Show Father: London Escada
Members: Jazzul Escada, Shyanne Escada, Twilight Escada, and Yyoyo Escada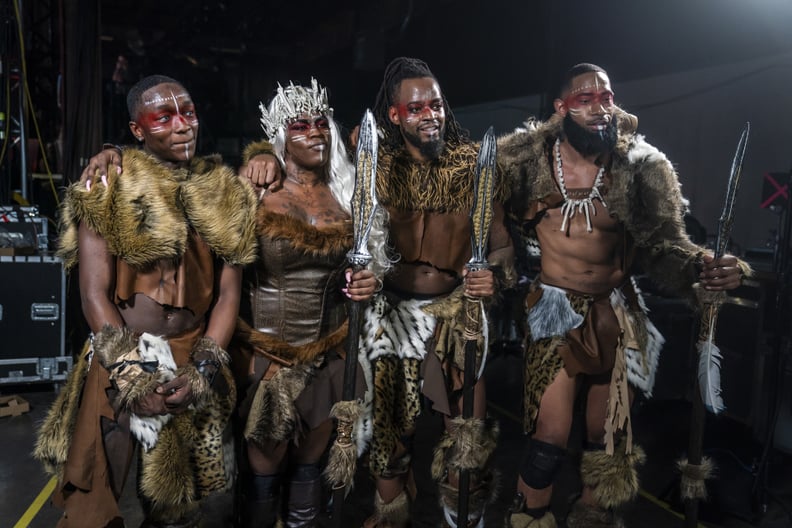 House of Gorgeous Gucci, Fourth Place
Created by members from the House of Mizrahi (including actress Trace Lysette) in 2019 due to conflict with the house's father, the House of Gorgeous Gucci currently has over 220 members worldwide. Unlike some of the other houses on Legendary, the House of Gorgeous Gucci is led by one of its overall fathers, Gorgeous Jarrell Gucci. The other overall father is Gorgeous Ira Gucci and the overall mother is Gorgeous Lola Gucci. The house had to battle against the House of Escada in episode four and the House of Lanvin in episode eight. They unfortunately lost their second battle and were eliminated. They also faced drama in episode three, "Circus Bezerkus," when member Miracle left the show while tensions were running high.
Show Father: Gorgeous Jarrell Gucci
Members: Delicious Gucci, Deshon Gucci, Jeter Gucci, and Miracle Gucci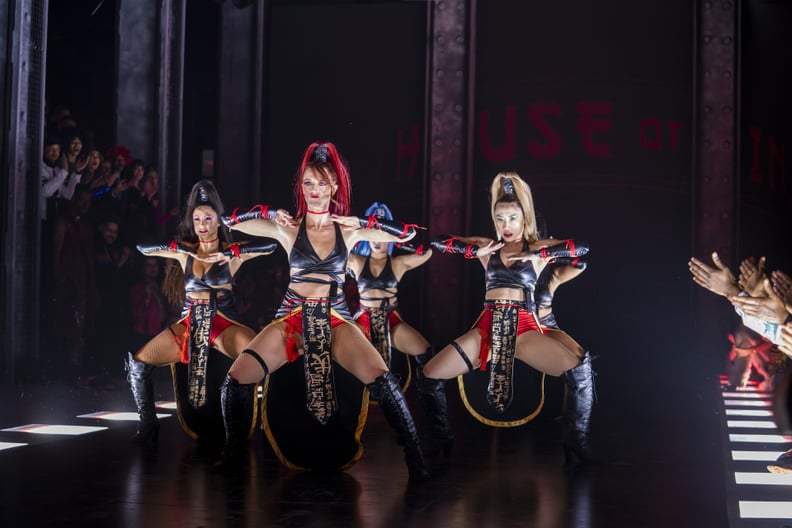 House of Ninja, Fifth Place
The House of Ninja was started in 1984 by the iconic Willi Ninja and featured in the documentary Paris is Burning. On Legendary the House of Ninja is the only house comprised completely of women. This is in line with "Willi's all-inclusive vision of voguing," as the house, which is currently headed by overall parents Archie Ninja and Danny Ninja, had the first white voguers and included cisgender and heterosexual members. The house battled the House of St. Laurent in episode three and the House of Escada in episode six, losing out to Escada and being eliminated.
Show Mother: Dolores Ninja
Members: Chise Ninja, Jamie Ninja, Lady Sattva Ninja, and Sharron Ninja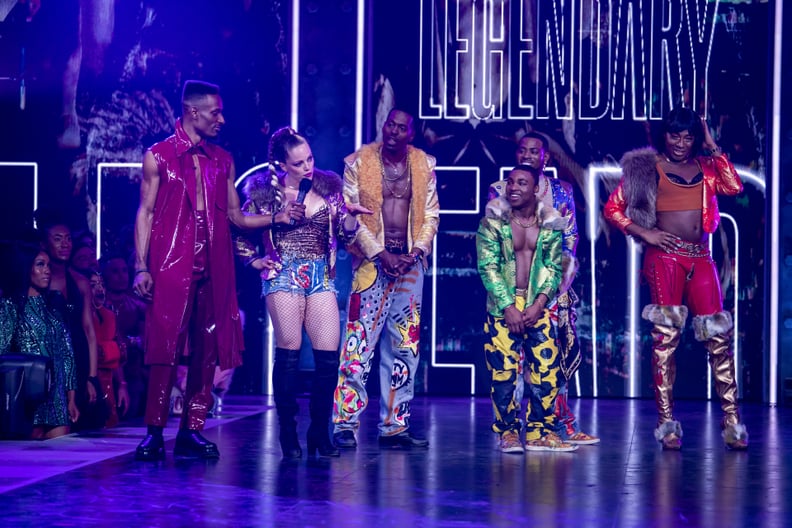 House of Ebony, Sixth Place
Known for their prowess in the "realness" categories, the House of Ebony was started in 1978 by Larry Preylow and Richard Fears. The house has over 300 members worldwide and is headed by overall parents Bam Ebony and Latoya Ebony. The house battled, and lost out to, the House of Lanvin in episode five.
Show Mother: Isla Ebony
Members: Machante Ebony, Shorty Ebony, Shy Ebony, and Xa'Pariis Ebony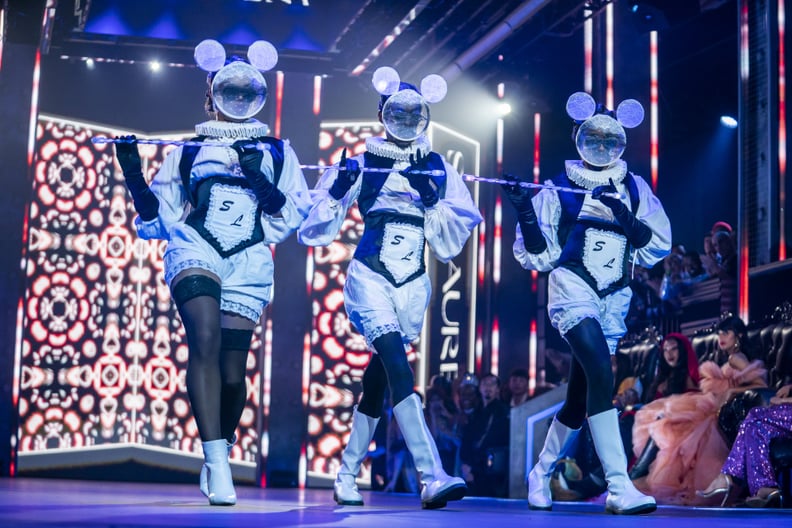 House of St. Laurent, Seventh Place
Another iconic house from Paris is Burning, the House of St. Laurent was created in 1982 by Octavia St. Laurent, Christopher Hall, and Robert Marcomeni, and named after designer Yves Saint Laurent. After the death of Octavia in 2009, the house came to a halt. When the House of Allure closed in 2013, many members switched to St. Laurent, giving it the boost it needed to continue. The overall father is Corey St. Laurent. Much like the House of Gorgeous Gucci, St. Laurent is led on the show by its overall mother Michell'e St. Laurent, who is known for her uncanny Beyoncé impersonation and even got a shout out during Homecoming. They battled the House of Ninja in episode three and were eliminated.
Show Mother: Michell'e St. Laurent
Members: Champ St. Laurent, Christian St. Laurent, Mikoko St. Laurent, and Pretty St. Laurent
House of West, Eighth Place
One of the newer houses on the show, the House of West was created in 2018 by King James West, Queen Afrika West, Anthony West, and Porkchop West. Many of the members come from the House of Khan, which they had left because ballroom began "to feel like a job." Their motto is for everyone to be "un-apologetically you" and they are led by overall father James West and overall mother Asia West. While the absolutely slayed the first episode, the house had to battle the, eventual winners, House of Balmain in episode two and were eliminated.
Show Father: James West
Members: Destiny West, Buffy West, Maurice West, and Wilma West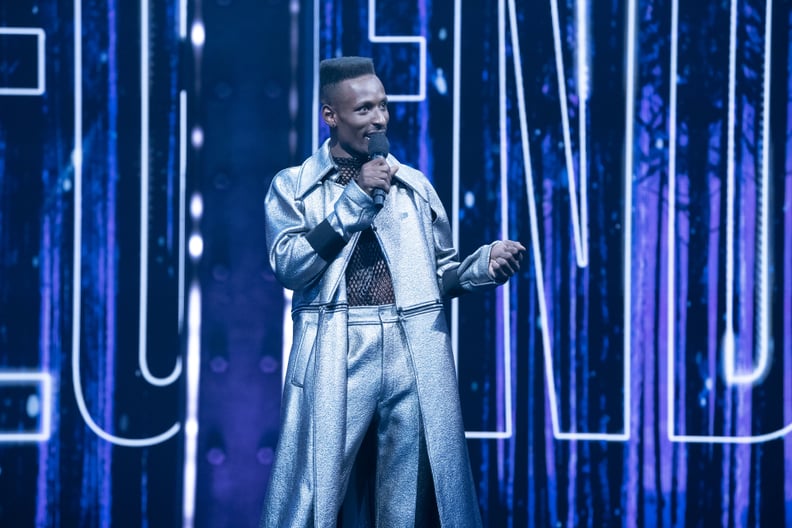 Master of Ceremonies: Dashaun Wesley
Dashaun Wesley is no stranger to the ballroom scene; he's "been commentating and hosting balls for many years." When asked on whether or not he had any bias as a member of the House of Lanvin, Wesley told Variety: "Every time I'm on a microphone, it's all about being fair. Does it happen? Yes it does. But do I do it? No, b*tch, I don't play those games." If you're wondering where you may have seen him before, he played Shadow Wintour on Pose, was on America's Best Dance Crew, was a dancer in Magic Mike XXL, and has been a dancer/choreographer for Rihanna.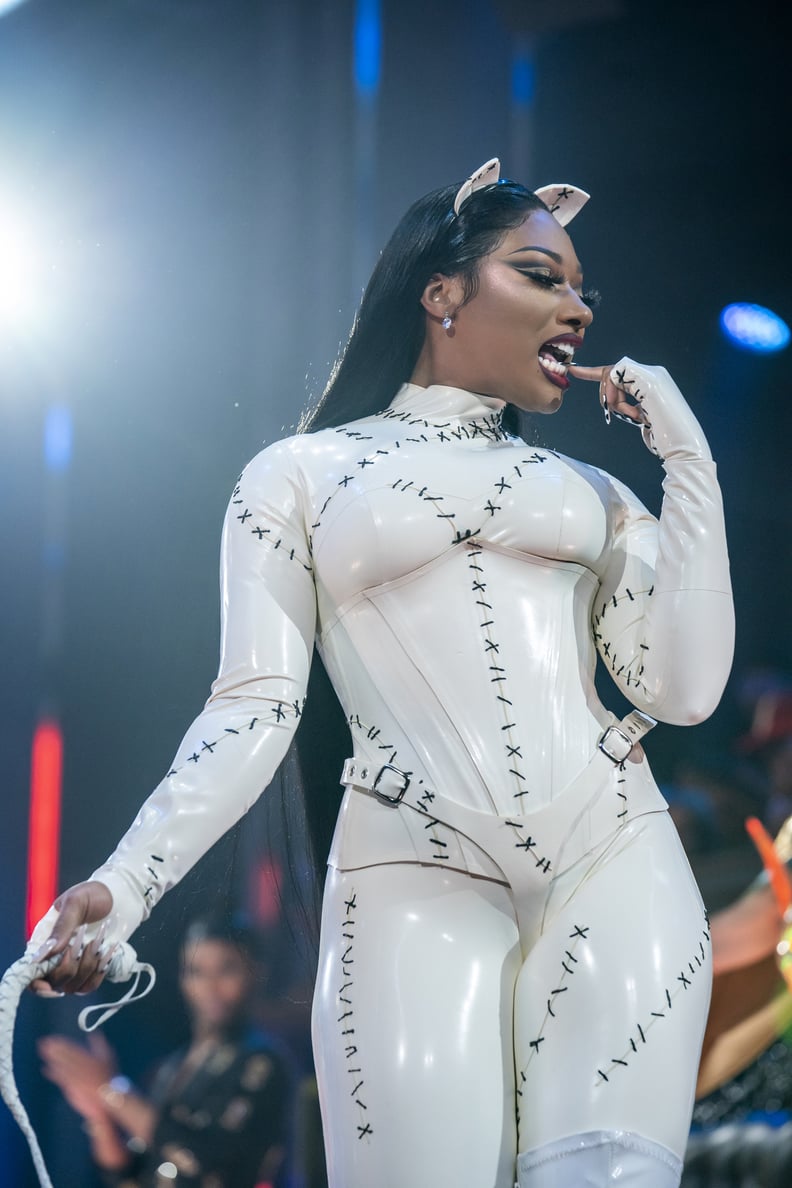 Judge: Megan Thee Stallion
Although Megan Thee Stallion is new to the ballroom scene, Legendary serving as part of her introduction, you wouldn't know it from watching. "I didn't know what it meant — I didn't know what it was," Megan said as part of a panel at the ATX Television Festival. She eventually went on to add, "When I did my homework and research, I was like, 'Hell yeah I want to be a part of this!' When I saw the passion behind and saw what everyone stands for, I saw myself in that." Plus she serves some of the most amazing looks on the show. I mean just LOOK at that all-white Catwoman ensemble.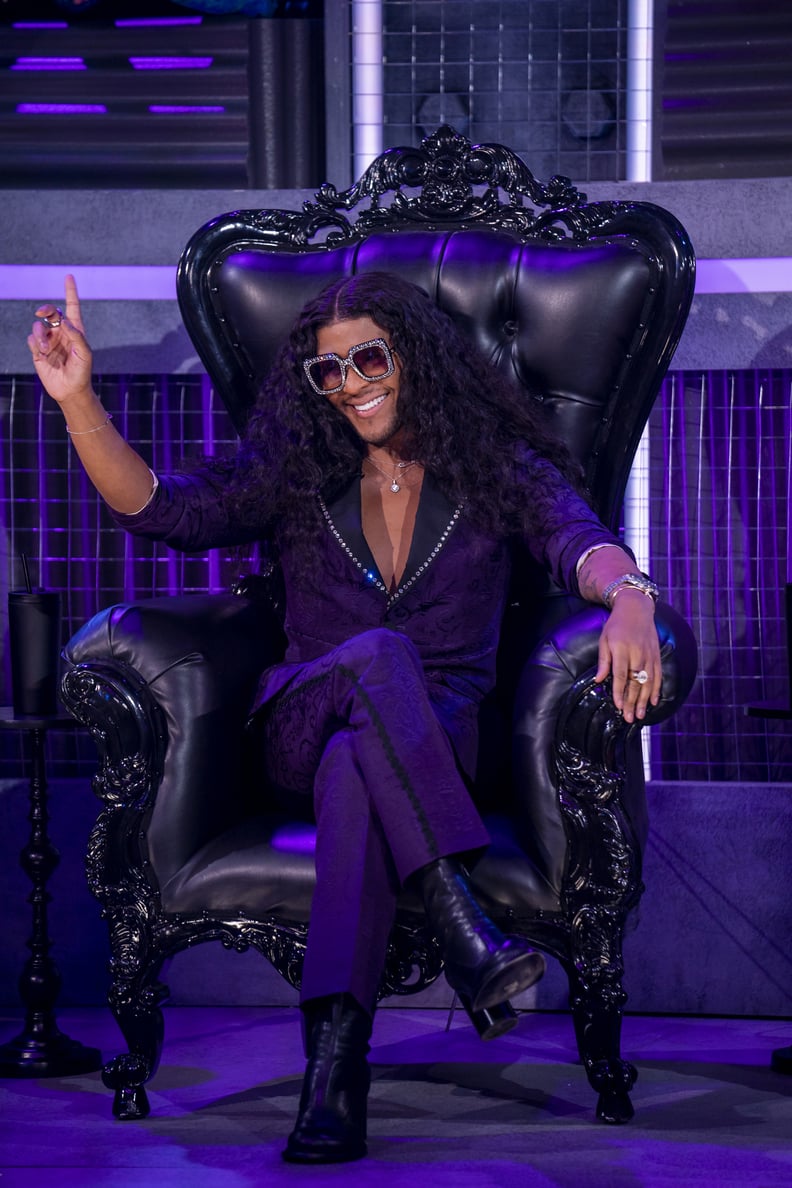 Judge: Law Roach
Law Roach is a stylist to stars like Zendaya, Ariana Grande and Céline Dion; and it's extremely clear in his thought out looks and ruthless judging based on the different fashion looks the houses choose. Essentially the "Simon Cowell" of the bunch, Roach is slightly controversial when it comes to who he decides to "chop" (aka eliminate from the round) with many of the contestants, judges, and audience members disagreeing with his decisions.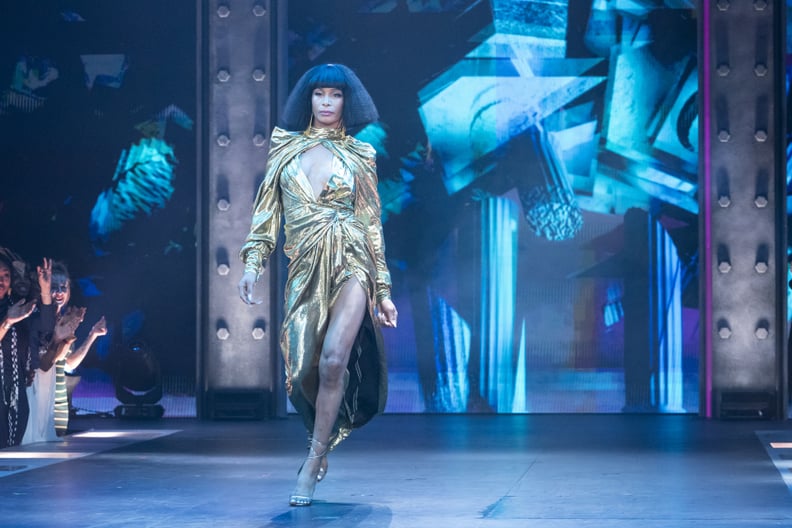 Judge: Leiomy Maldonado
Leiomy Maldonado, also known as the "Wonder Woman of Vogue," is most well-known for her signature hair flip move called "The Leiomy Lolly" that's been emulated by stars like Janet Jackson, Beyoncé, Lady Gaga, and Britney Spears. She is also a transgender woman known for playing Florida Ferocity and choreographing the ball scenes on Pose. A legendary part of ballroom culture and mother of the House of Amazon, Maldonado is also the only judge with voguing experience. On judges without ballroom experience like Jameela Jamil and Megan Thee Stallion, Maldonado had this to say to Vogue: "It's fun to see people come into ballroom not really knowing much, and then over the weeks, you see them flourish and you see that ballroom essence coming out of them."
Judge: Jameela Jamil
There was backlash when it was initially misreported that Jameela Jamil would serve as emcee of the show; with many in the ballroom community wondering if Legendary "was really giving due credit to the Black and Latinx members of the LGBTQ community who created the ballroom scene." As a judge, Jamil said during the ATX Television Festival panel that, "I came on board as a supportive outsider who is the window to learn." And it's clear during the show that she has taken the criticisms from the backlash to heart, becoming the "Paula Abdul" to Roach's "Simon Cowell."