Winnie the Pooh and Piglet Go on a Bloody Rampage in Their Horror Movie's Wild Trailer
Winnie the Pooh's cuddly persona just got a whole lot darker in a new reimagining of the beloved children's book character. Just seven months after A.A. Milne's original "Winnie the Pooh" stories entered the public domain, its mainstay figure has forayed into the world of horror for a forthcoming indie slasher flick.
"Winnie the Pooh: Blood and Honey," directed, written, and coproduced by Rhys Waterfield, envisions Winnie the Pooh and Piglet as demonic serial killers who go on a rampage after their college-bound friend Christopher Robin abandons them. On May 25, first-look photos from the movie were released online, followed by a terrifying trailer on Aug. 31, which promptly set social media ablaze with many shocked to see such a ghastly departure for a childhood favorite and star of several iconic Disney movies.
Waterfield told Variety in May that the public's response to the horror film so far has been "absolutely crazy." In regard to its premise, the director explains that the slasher aspect of its main villains derives from a basic need to survive. "Christopher Robin is pulled away from them, and he's not [given] them food, it's made Pooh and Piglet's life quite difficult," he said. "Because they've had to fend for themselves so much, they've essentially become feral. So they've gone back to their animal roots. They're no longer tame: they're like a vicious bear and pig who want to go around and try and find prey."
The "Winnie the Pooh: Blood and Honey" filmmaking team treaded very lightly on their interpretation of the staple cartoon. Although Disney no longer owns the exclusive rights to Milne's stories, their version of Winnie the Pooh and friends is still protected by copyright, Washington Post reported. The company has yet to comment on the upcoming horror film, but there will surely be a conversation to be had once the movie releases.
Ahead, read everything we know about "Winnie the Pooh: Blood and Honey" so far, including the trailer, cast, and release date.
01
"Winnie the Pooh: Blood and Honey" Trailer
02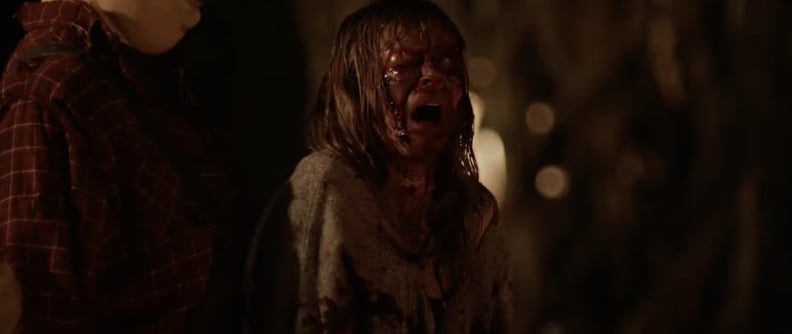 "Winnie the Pooh: Blood and Honey" Plot
The horror retelling of A. A. Milne's original characters follows Winnie the Pooh and his best friend Piglet on their killing spree after their buddy Christopher Robin leaves them behind for college. Without their human friend around to tame them, the two turn wild and begin preying on humans near their home in the woods.
03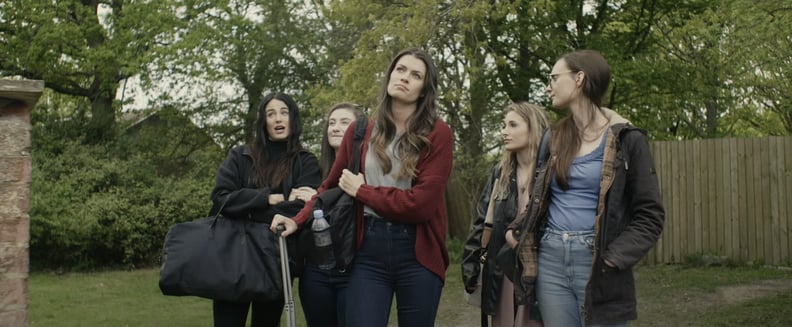 "Winnie the Pooh: Blood and Honey" Cast
The movie stars Craig David Dowsett, Chris Cordell, and Nikolai Leon, though the remainder of the cast has yet to be formally announced.
04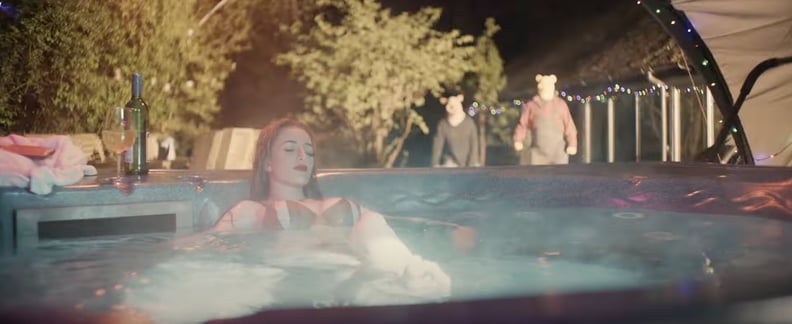 "Winnie the Pooh: Blood and Honey" Release Date
According to Variety, the indie slasher film is expected to release later this year. Per the movie's trailer, it will be "coming soon to DVD and VOD worldwide."