Watch Yungblud Perform "Fleabag" at the MTV EMAs 2021
Yungblud Closed Out the MTV EMAs With an Exhilarating Performance of "Fleabag"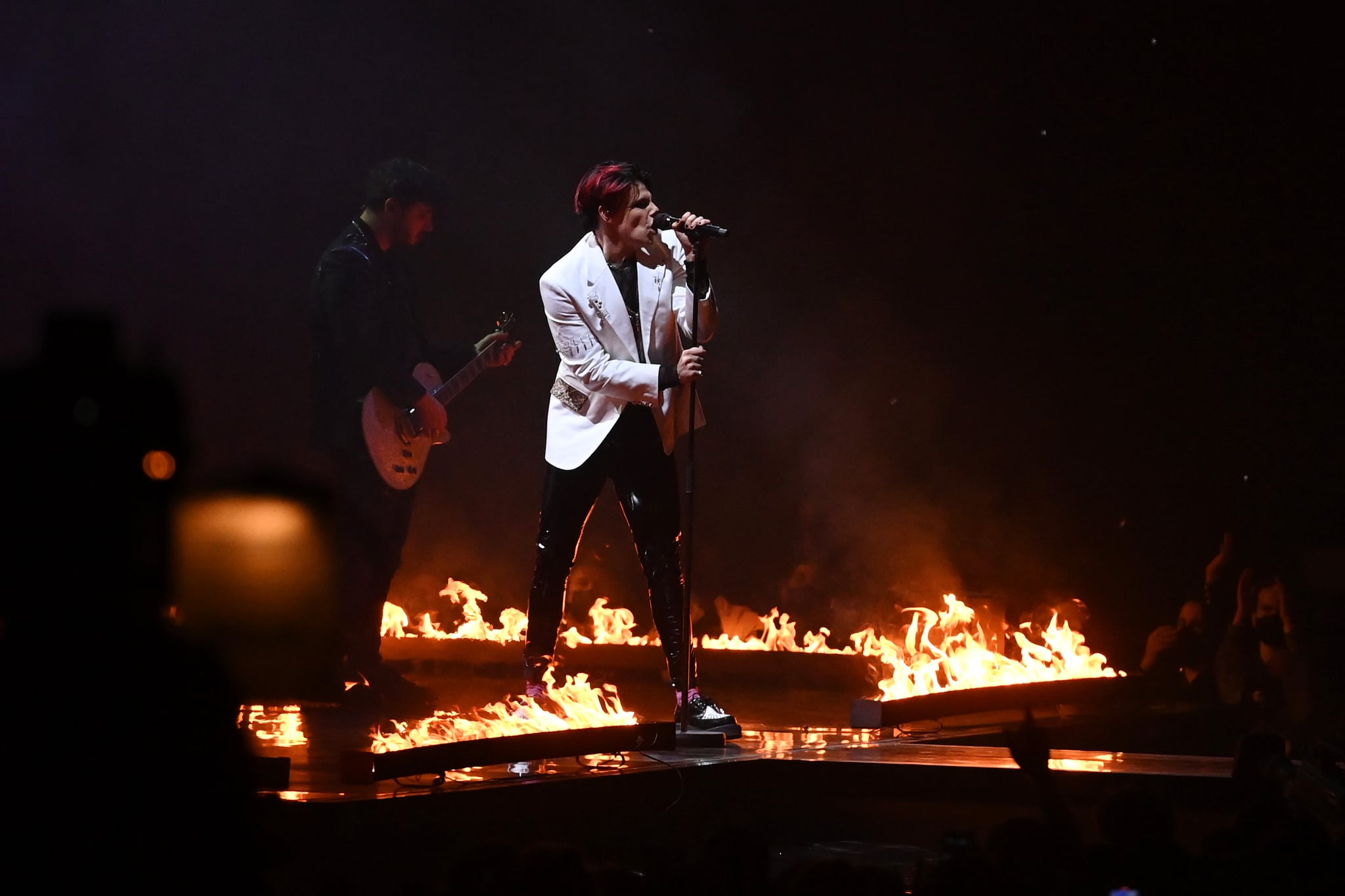 Yungblud was one of many performers at the MTV Europe Music Awards 2021, which were held live in Budapest, Hungary, after going virtual last year due to the coronavirus pandemic. Winning the award for best alternative on the night, the singer closed the ceremony, performing live at the Papp László Budapest Sportaréna.
The singer stepped on stage in a striking white blazer, skinny PVC trousers, and an animal-print waistcoat worn over a mesh top, before he treated the audience to an exhilarating performance of his latest single, "Fleabag." In a performance that can only be described as unexpected, Yungblud's rendition of the track was fire, and by that we mean it ended in literal flames. Following the performance, Yungblud's instruments ended up thrown over the stage along with the set design (mostly made up of Marshall amps), resulting in a pretty poetic end to this year's award show.
Watch Yungblud's performance in full below.