Zendaya Sings Labrinth's "I'm Tired" in Euphoria Finale
Yes, That Was Zendaya Singing in the "Euphoria" Season Finale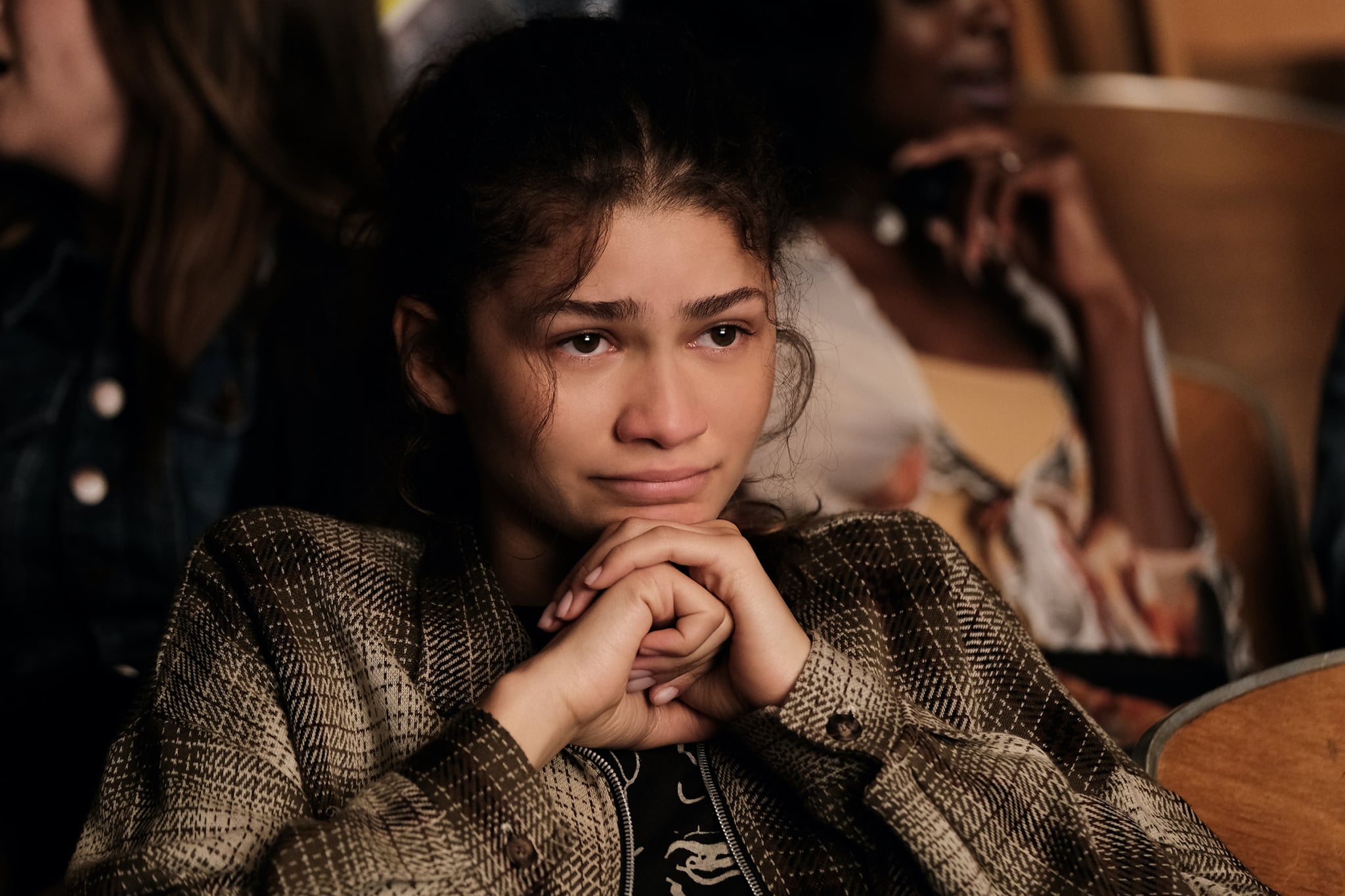 Image Source: HBO
Our tear ducts will need several business days to recover from the "Euphoria" season two finale. Between Rue's speech at her dad's funeral, that shocking death, and Rue's heart-to-heart with Lexi, the entire episode had us deep in our feelings, and the concluding scene only heightened the emotional wreckage. As Rue walks into the distance and the end credits roll, we hear Zendaya's angelic voice sing the lyrics to Labrinth's "I'm Tired." Cue the full-body chills.
The subtle way in which the show's script and the song's lyrics coalesce makes for a particularly impactful moment. After sharing that she remained clean for the rest of the school year, Rue recalls her Christmas Eve conversation with Ali, saying, "I remember Ali said, 'The thought of maybe being a good person is what keeps me trying to be a good person.' Maybe there's something to that." Seconds later, we hear Zendaya delicately sing, "Hey Lord, you know I'm trying. Hey Lord, you know I'm trying. It's all I got, is this enough? Hey Lord, I wanna stay." The repetition of the word "trying" makes it clear that Rue is doing her best to beat drug addiction, make amends with her loved ones, and move forward as the tumultuous season concludes. It's a beacon of hope for Rue's future.
If the song "I'm Tired" sounds familiar, that's because it's the same one Labrinth himself performs during the season's fourth episode. While embracing Rue in the church scene, he sings the first few verses and the chorus, which focus on being tired, rather than on trying. The lyrics mirror Rue's state at the time as she continues battling addiction after consuming several pills from the suitcase Laurie gave her. Cowritten by Zendaya and Labrinth, the full version of the song — which is now available to stream online — features the collaborators harmonizing on the second verse and the chorus and Zendaya singing the outro solo. Rapper Kid Cudi enjoys the track so much, he pitched the idea of joining them for a remix, and it seems like a possibility.
Zendaya and Labrinth singing together in the "Euphoria" finale has become somewhat of a recurring theme. As you may recall, in the last episode of the HBO show's first season, their joint song "All For Us" plays during that cinematic dance performance in the final scene. Here's to hoping the trend continues and Zendaya treats us to another musical moment in season three of "Euphoria," whenever that may arrive.