"Zoey 101"'s Cast Are All Grown Up and Reuniting For a Wedding in the Sequel Movie's Trailer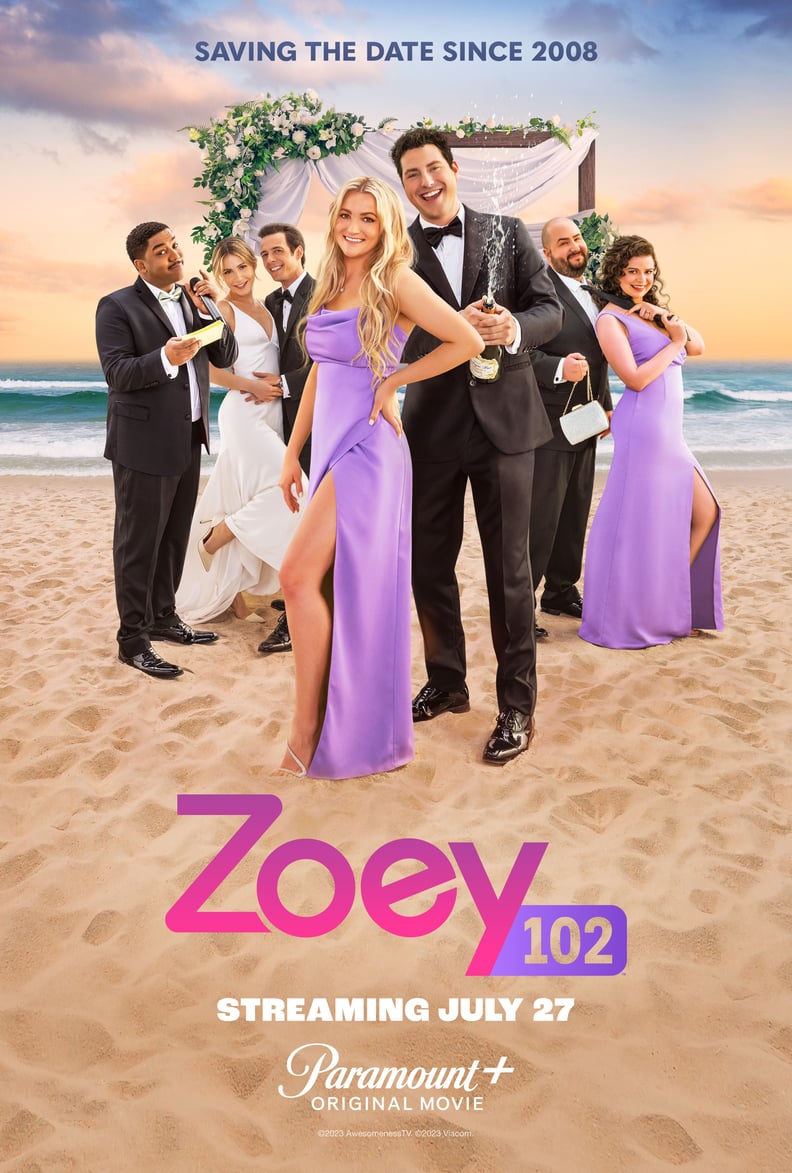 Paramount+
Paramount+
Get your sassafras tea brewing, "Zoey 101" fans, because we're heading back to Pacific Coast Academy! Well, sort of. The cast of Nickelodeon's hit show "Zoey 101" have reunited for projects several times since the teen series went off the air in 2008, sparking frequent rumors of a sequel or reboot. But now, the official sequel film — and a surprise wedding — is finally headed our way.
On Jan. 12, Jamie Lynn Spears, who plays the titular Zoey Brooks, wrote of filming the new movie, "IT'S OFFICIAL! 🎬 Are you ready…," in an Instagram post showing the cover of a script for "Zoey 102." In its official press release, Paramount Global clarified that "Zoey 102" is the working title for the full-length film, and the name has since stuck as more updates have followed.
On Feb. 19, the 32-year-old actor shared behind-the-scenes photos from the movie's set on Instagram, teasing the "new era of Zoey" on the horizon. "Bittersweet feels. I truly love all of these humans. The NEW ERA of ZOEY would not exist without each and every person doing their part to create this magical experience, including our amazing fans," she captioned a post. "Gonna need wayyyy more then 10 photos to include all of these wonderful people tho 😭 #ZOEY102."
Then, on May 18, Paramount+ confirmed that the movie is coming soon — very soon. "Giving you 102 reasons to be excited for Summer 🌊," the streamer revealed in a beachy teaser. That same day, the network released first-look photos that give fans a glimpse of what their beloved "Zoey 101" characters look like as adults. And on June 20, Paramount+ finally unveiled the movie's trailer, as well as a new poster to confirm which beloved characters are tying the knot: Quinn and Logan, of course.
"Zoey 101" aired on Nickelodeon from 2005 to 2008 with more than 60 episodes over its four seasons. The show was created specifically for Spears, the younger sister of pop star Britney Spears. Filmed on location in Malibu, the Primetime Emmy-nominated teen comedy follows Zoey as she and her younger brother, Dustin (Paul Butcher), start attending the fictional boarding school Pacific Coast Academy.
The four-season show ended with a cliffhanger finale that left many fans disappointed when the series didn't return after 2008. So an update on the "Zoey 101" crew after all these years seems like a good opportunity to give some viewers the closure they've been longing for — especially with Zoey and Chase's will-they-won't-they romance.
Ahead, find out everything we know about the "Zoey 101" sequel movie.
02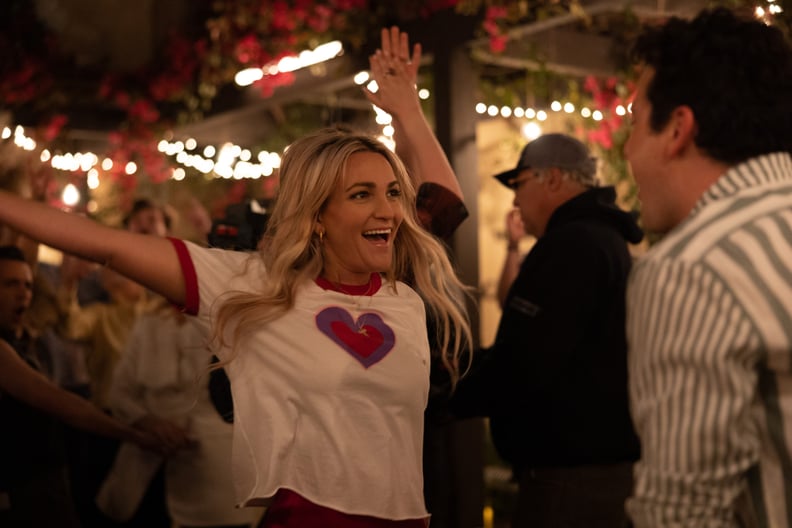 "Zoey 102" Plot
With the series mostly focused on life as a teenager, including friendships, the first attempts at dating, and high school milestones, fans are curious about where the sequel will take its now-32-year-old star. Apparently, it involves wedding bells.
According to the movie's logline, "Zoey 102" finds "Zoey Brooks still trying to figure out life and love, this time in her 20s." In regards to "Zoey 101"'s cliffhanger finale, it adds, "Zoey and Chase did not end up in Hawaii that summer and haven't heard from each other since. When close friends Quinn and Logan announce they're getting married, Zoey and Chase find themselves in the wedding party." And you can assume problems will ensue from there.
03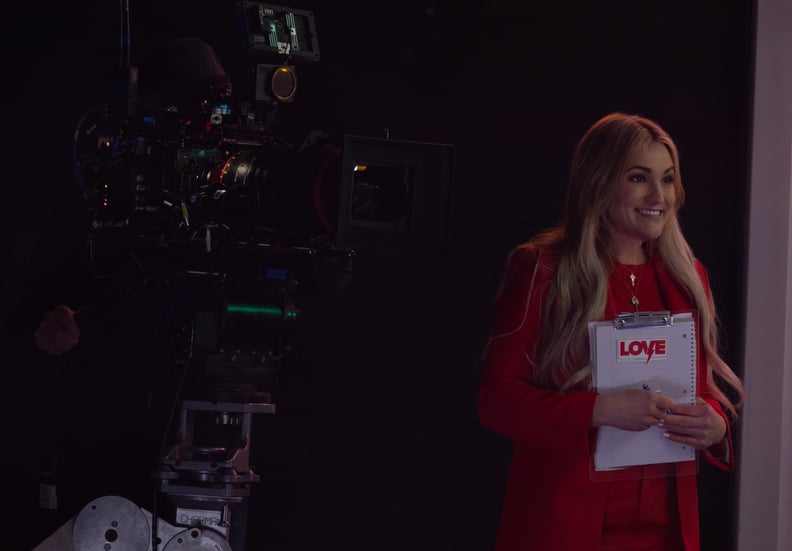 "Zoey 102" Cast
Spears is returning to star and serves as one of the executive producers for the film. According to Paramount+'s press release, Zoey's love interest Chase Matthews, played by Sean Flynn, is also returning, as well as the following friends and classmates: Erin Sanders's Quinn Pensky, Matthew Underwood's Logan Reese, Christopher Massey's Michael Barret, Abby Wilde's Stacey Dillsen, and Jack Salvatore's Mark Del Figgalo.
Fresh faces will include Owen Thiele as Zoey's friend Archer March; Dean Geyer as a charismatic actor, Todd; and Thomas Lennon as Zoey's boss, Kelly Kevyn. Plus, Audrey Whitby plays Logan's younger sister, Lyric, while Zach Zagoria stars as Jordan B., a "reality dating show contestant that Zoey must work with," per Paramount+.
Meanwhile, Nickelodeon star Victoria Justice, recent Golden Globe winner Austin Butler, and Paul Butcher were not mentioned in Paramount+'s "Zoey 102" announcement, which means it's probably safe to assume they won't return for the reboot. According to Butler, he hasn't been involved in the network's sequel film, telling Variety's Awards Circuit podcast on Feb. 16, "I haven't heard anything about that," when asked about a potential cameo in a "Zoey 101" movie.
04
"Zoey 102" Release Date
On May 18, Paramount+ revealed that the movie will premiere in summer 2023. It later confirmed that the official date is July 27.
05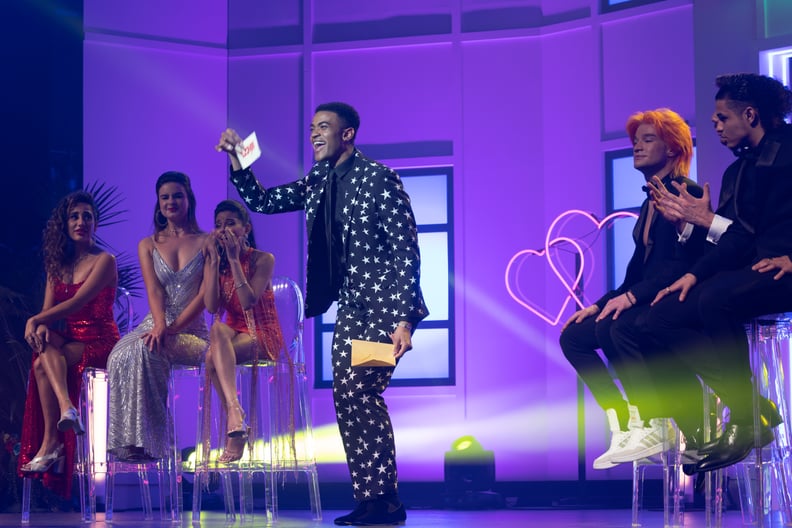 Will "Zoey 102" Take Place at Pacific Coast Academy?
At the moment, it's unclear if PCA will feature as the setting for "Zoey 102." However, CBS reported filming had begun in Northern California in January, so we wouldn't rule out the possibility just yet. Also, Paramount+ confirmed that the movie will see the cast return to Malibu "for an over-the-top wedding that turns into a high school reunion for the books." So, PCA just might make an appearance.
06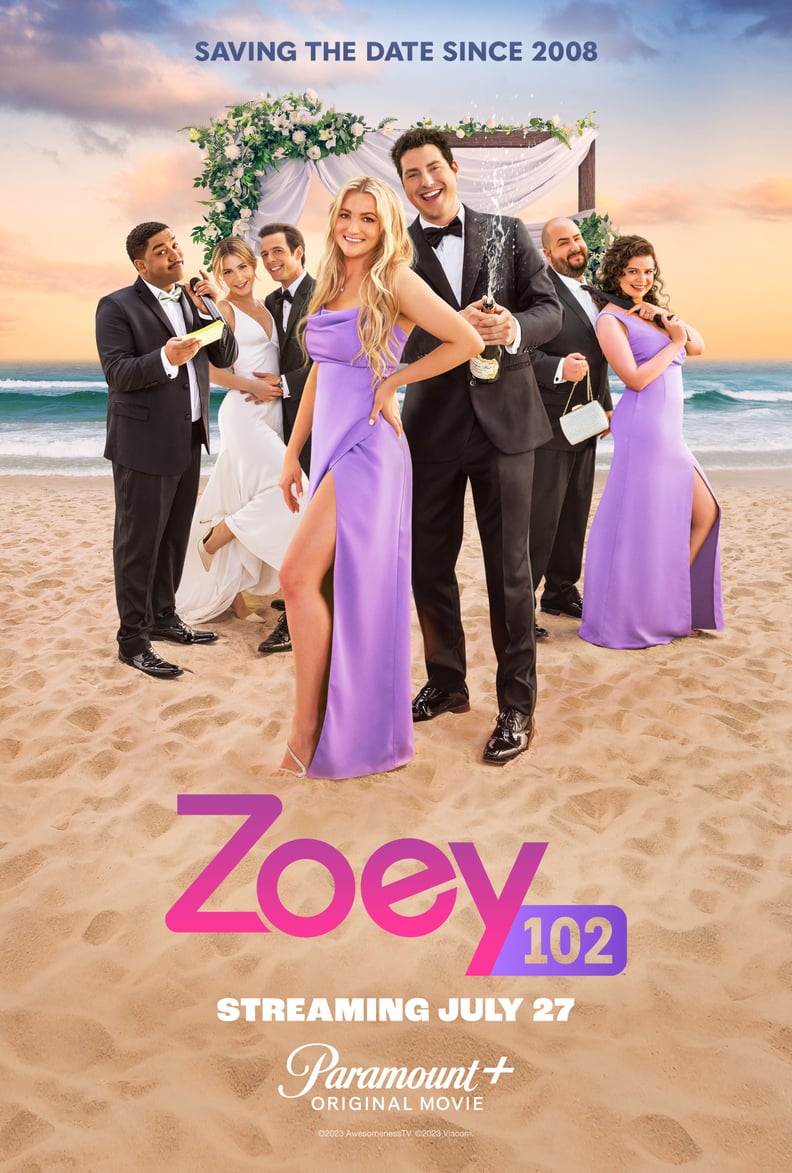 "Zoey 102" Poster
07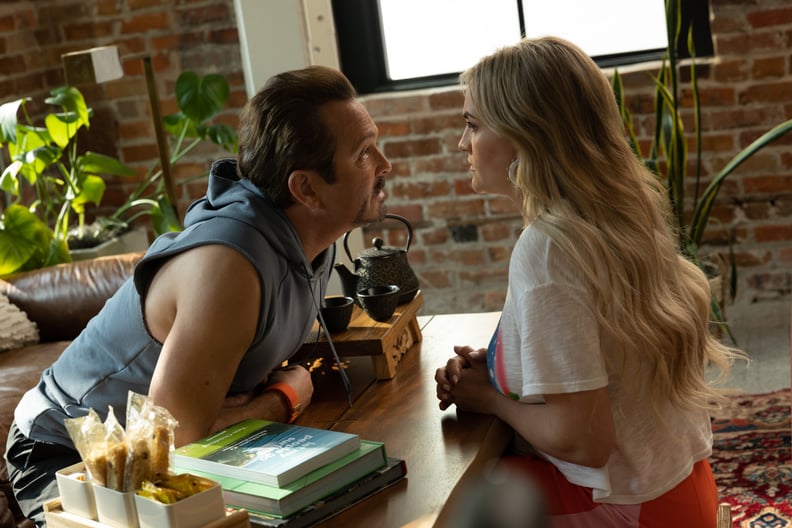 "Zoey 102" First-Look Photos
08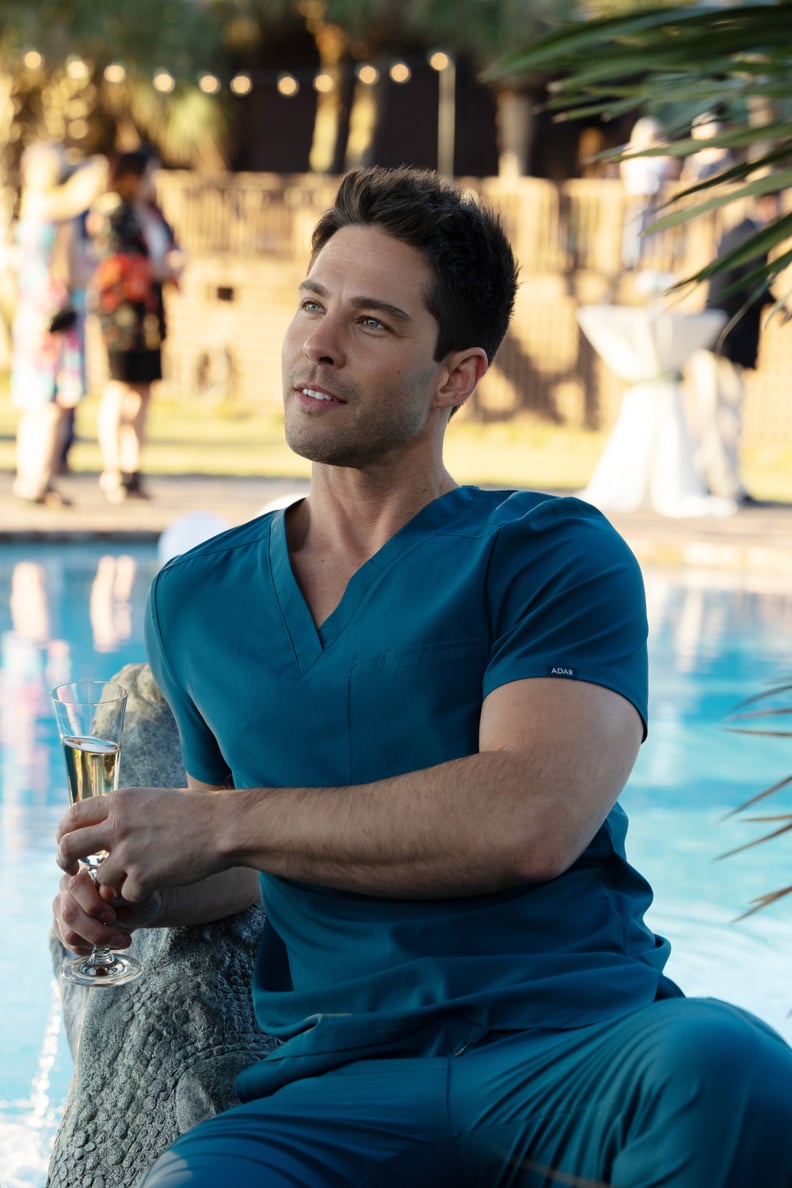 09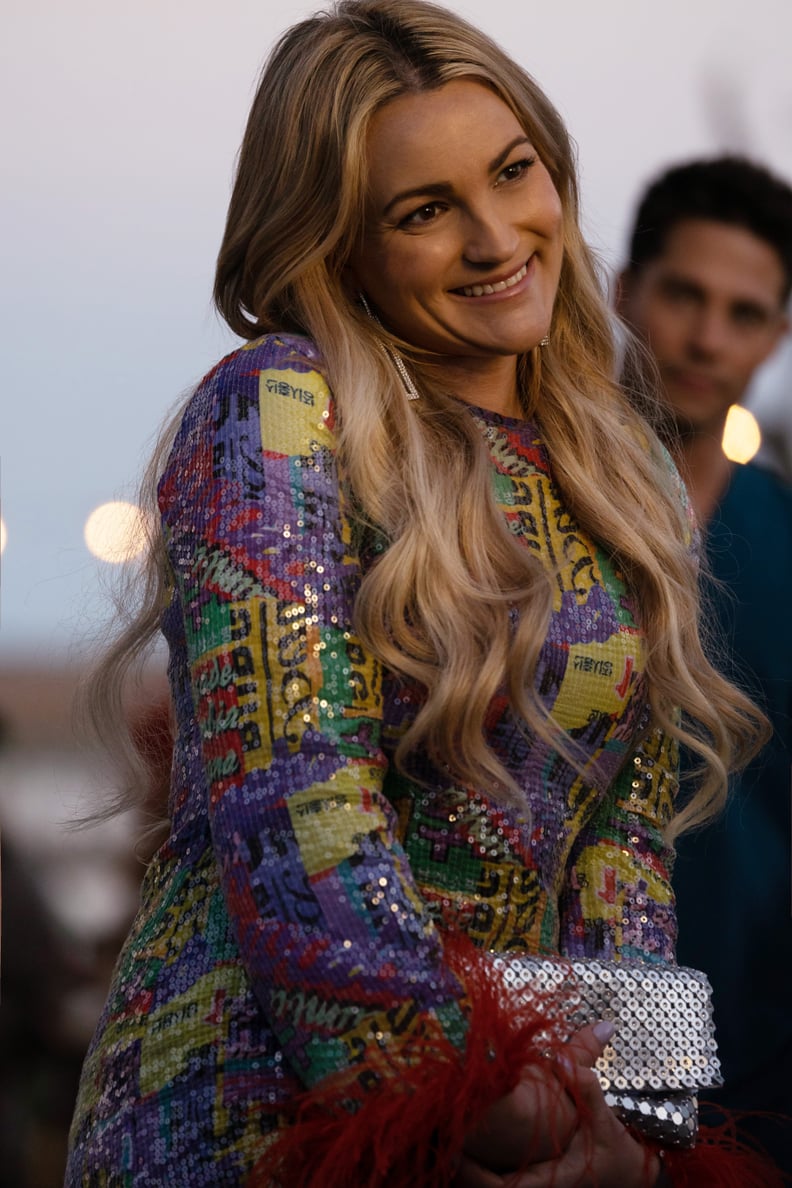 10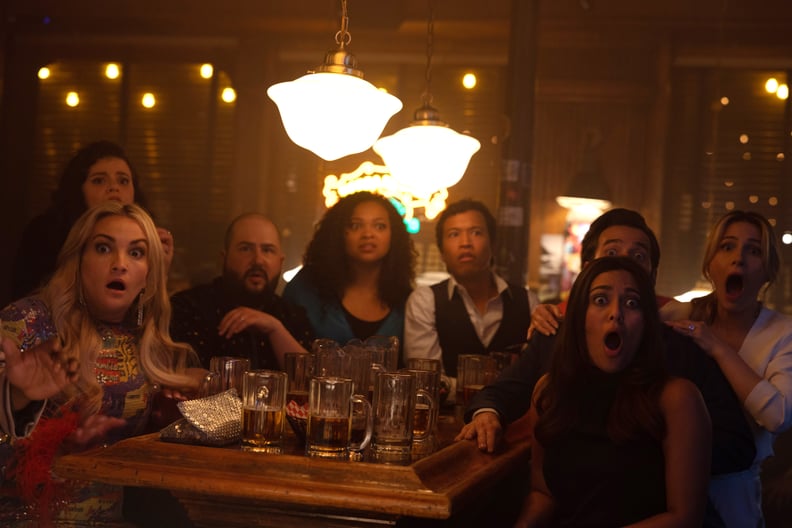 11