2014 Pacifier Recall
Get This Out of Your Baby's Mouth — Now!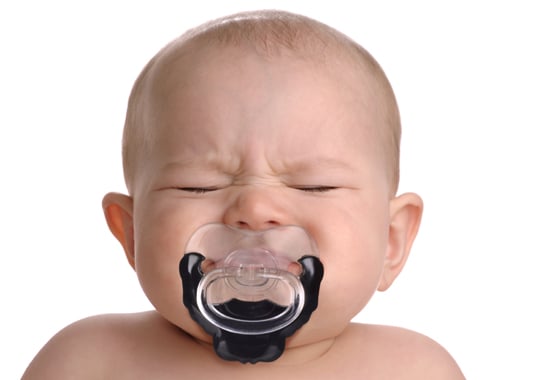 Novelty brand Fred & Friends has recalled some 200,000 of its "Chill Baby" line of pacifiers, according to the Consumer Product Safety Commission. The three models involved in the recall include the "Baby Artiste" pacifier, which has an attached plastic mustache and beard that can break off; and the "Volume Control" and "Panic Button" pacifiers, both of which feature ventilation holes that are smaller than federal regulation requires. The Volume Control model also has a knob that can detach and become a choking hazard.
The pacifiers have been sold since April 2013. If you have one in your house, visit Fred & Friends to get a $12 refund (and throw it out, right away!)