3D Toy Printer
A 3D Printer For Toys? It's Closer to Reality Than You Think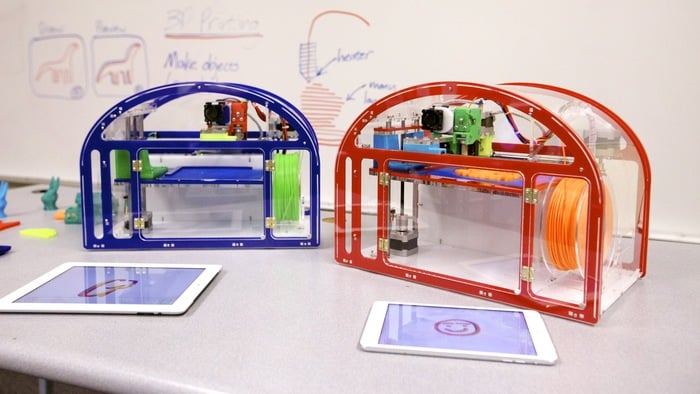 Among the tech-savvy set, 3D printers have become increasingly popular, but we don't generally think of them as something for our kids to play with. That is, until we heard about Printeer. The brainchild of Mission Street Manufacturing, a team of engineers and mathematicians based in Santa Barbara, CA, this 3D printer is designed specifically to empower children with the ability to imagine and create toys of their very own design. Here's how it works:
While most 3D printers require a familiarity with CAD (computer-aided design) software and advanced technical or engineering skills, Printeer is so user-friendly; it operates via iPad and the system takes just 30 seconds for a child to learn. Fifteen days remain in Printeer's Kickstarter campaign, but the project has already reached more than double its goal, meaning that the printer is on track for its first production run to happen this October. In addition to the obvious cool factor, Printeer's potential for teaching STEM concepts in the classroom is tremendous. It's been intentionally designed with a clear case so that kids can watch the motors, pulleys, belts, and sliders work together to create their designs.
Any prediction for what your kids might create? The sky's the limit!
Source: Printeer