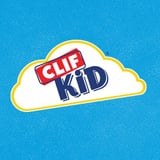 Summer days mean lots of fun outdoor play for kids — and parents! We've partnered with CLIF Kid ® to bring you five easy, on-the-go snack ideas that will keep your young adventurers going strong all afternoon long.
Every parent knows that the key to a long, fun Summer day in the sun is . . . food! If you don't have the fuel that your kids need to stay active all afternoon, they'll fade and whine and plead to go home. So that trusty snack bag? It's key.
These five snack ideas are portable, healthy, and easy to prepare — plus, they're kid-pleasers, so you can stay and play outside all day.