Airport Security Forces Mom to Dump Out Breast Milk
This Mom Didn't Let Airport Security Win When They Forced Her to Dump Her Breast Milk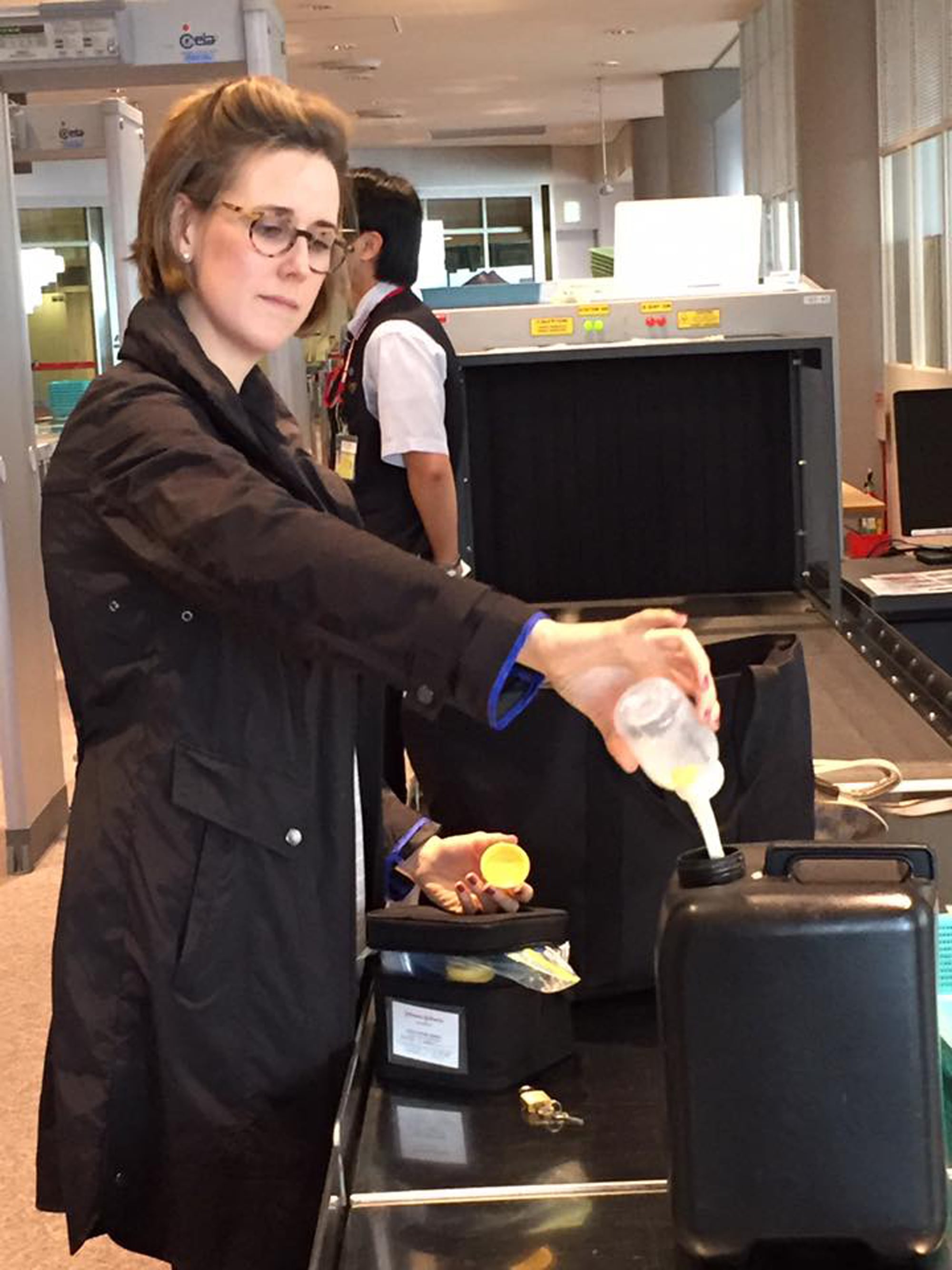 Before leaving for a work trip to Singapore, Shelby Carroll researched the rules and regulations for bringing breast milk through airport security. This new mom from New York was going to be leaving her 6-month-old baby home for a week and wanted to make sure that she could continue pumping without any issues.
Things went smoothly on her flight from Newark, NJ, to Singapore. Although her company paid to ship her milk pumped during her stay in temperature-controlled containers, she still planned to pump during her commute back home. The returning leg was supposed to be even easier because of different international airline regulations that would allow her to store her pumped milk in the plane's refrigerator.
She went through security in Singapore with breast milk that she had pumped that morning, a cooler, and a bag of supplies without any issues. However, after landing in Tokyo for a layover, she was forced to go through another round of security before boarding her connection home. This time, her supplies were not only questioned, but after a prolonged discussion, Shelby was forced to dump out all of her milk that had been pumped throughout the day.
"They looked at me like I was crazy — like why would you have breast milk? And they said, 'So then where's your baby?'" Shelby told POPSUGAR Moms. She quickly explained that her baby was at home and even whipped out a photo of Cruise, but the airport security members still didn't know what to make of her cooler of milk.
"Their English wasn't very good, so they kept asking where the baby was and were clearly very confused around this concept of why would a mom still have milk with her if the baby's not with her," Shelby said. "It's like they don't understand this working-mom concept and the importance of bringing milk back to the baby."
According to Shelby, it seemed like the airport employees she was dealing with had never run into a mom trying to transport breast milk before, and after multiple conversations with both security and the airline, Shelby was ultimately forced to empty out her containers. "It was hard to be the one to have to dump it out and I hate to admit this, but I tried to make a little spill as I poured it into the bin so it made a bit of a mess as I poured it," she said with a laugh. "And when I turned back, I saw them cleaning it up a little bit, and I thought to myself, 'Ha ha!'"
Well played, mama!
Image Source: Shelby Carroll