Alysia Montano Runs Race While Pregnant
Olympian Alysia Montaño Crosses the Finish Line at 8 Months Pregnant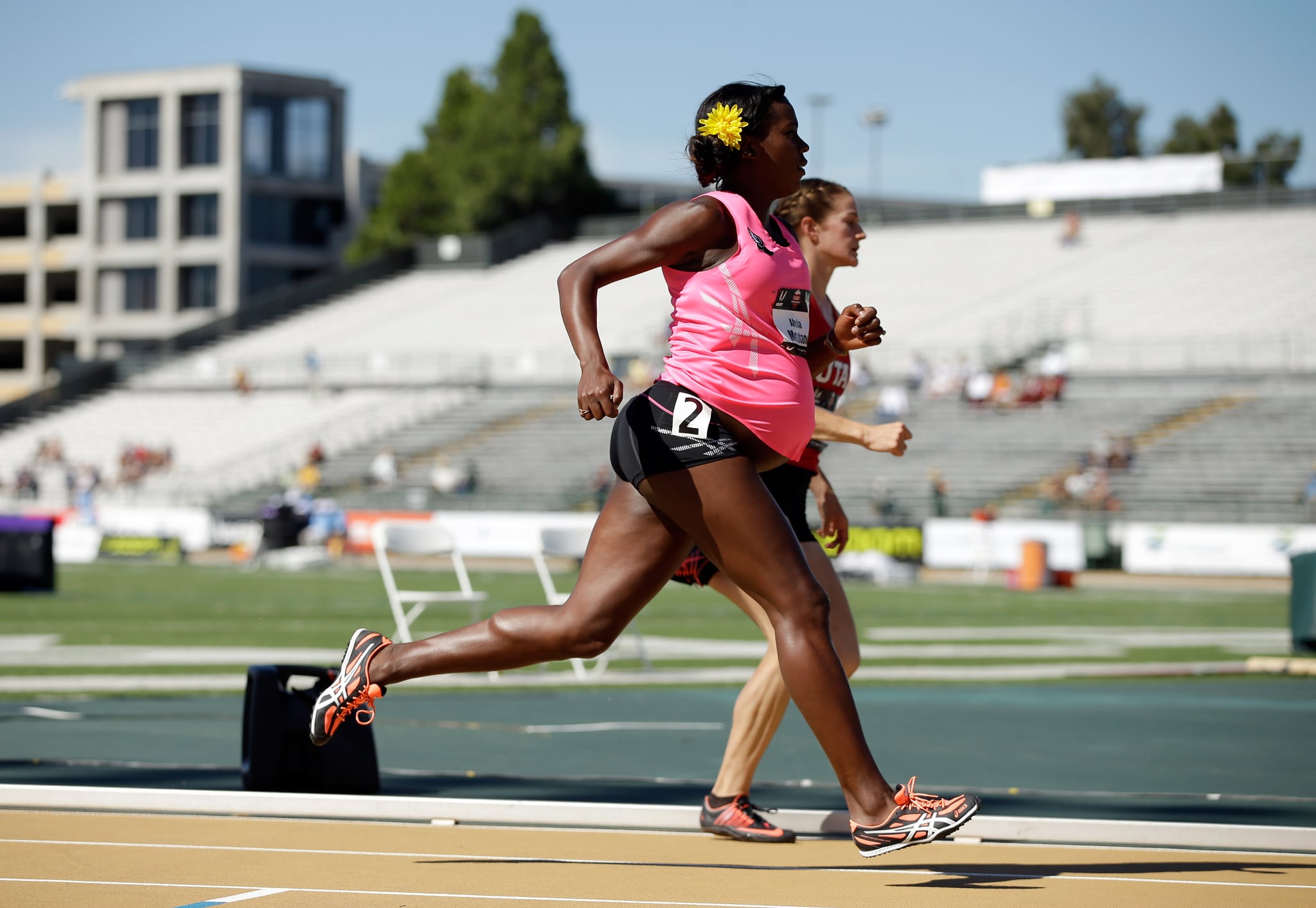 Olympian Alysia Montaño is used to the crowd cheering her on, but during the US Track and Field Championships on Thursday, she had fans screaming for a different reason. Unlike her competitors, the five-time US outdoor champion is pregnant — eight months along, to be specific. Because of this, Montaño was not at the front of the pack. In fact, she crossed the finish line last. But that didn't matter to Montaño or the people in the crowd, who rewarded the mom-to-be with loud screams and a standing ovation.
Many may question Montaño's decision, worrying that such physical strain and mental stress could harm her baby. But she took all the necessary precautions, consulting with both her doctor and midwife before entering the race. Even Dr. Nancy Snyderman, NBC's chief medical editor, says Montaño's baby was more than OK.
"The amniotic fluid provides cushion for the fetus and blood will not be shunted away to other parts of the body enough to harm mom or fetus," Snyderman tells Today.com. "Balance may be affected a little from a shifting weight load, but only minimally."
When asked how she felt during the race, Montaño says she "felt really, really good during the whole process." She was most impressed, however, with how others responded to her race.
"I just felt so supported," Montaño tells NBC News. "I didn't want to be judged or have any ill things said about me. I just wanted to kind of do what my heart and my desire wanted to do."
What do you think of Montaño's decision to run? Weigh in with our poll, and leave your comments below!