Amazon Heated Foot Warmer
Amazon Sells a Cartoonishly Large Heated Slipper That I Guess Both Feet Go in — You Actually Cannot Get Up
As POPSUGAR editors, we independently select and write about stuff we love and think you'll like too. POPSUGAR has affiliate and advertising partnerships so we get revenue from sharing this content and from your purchase.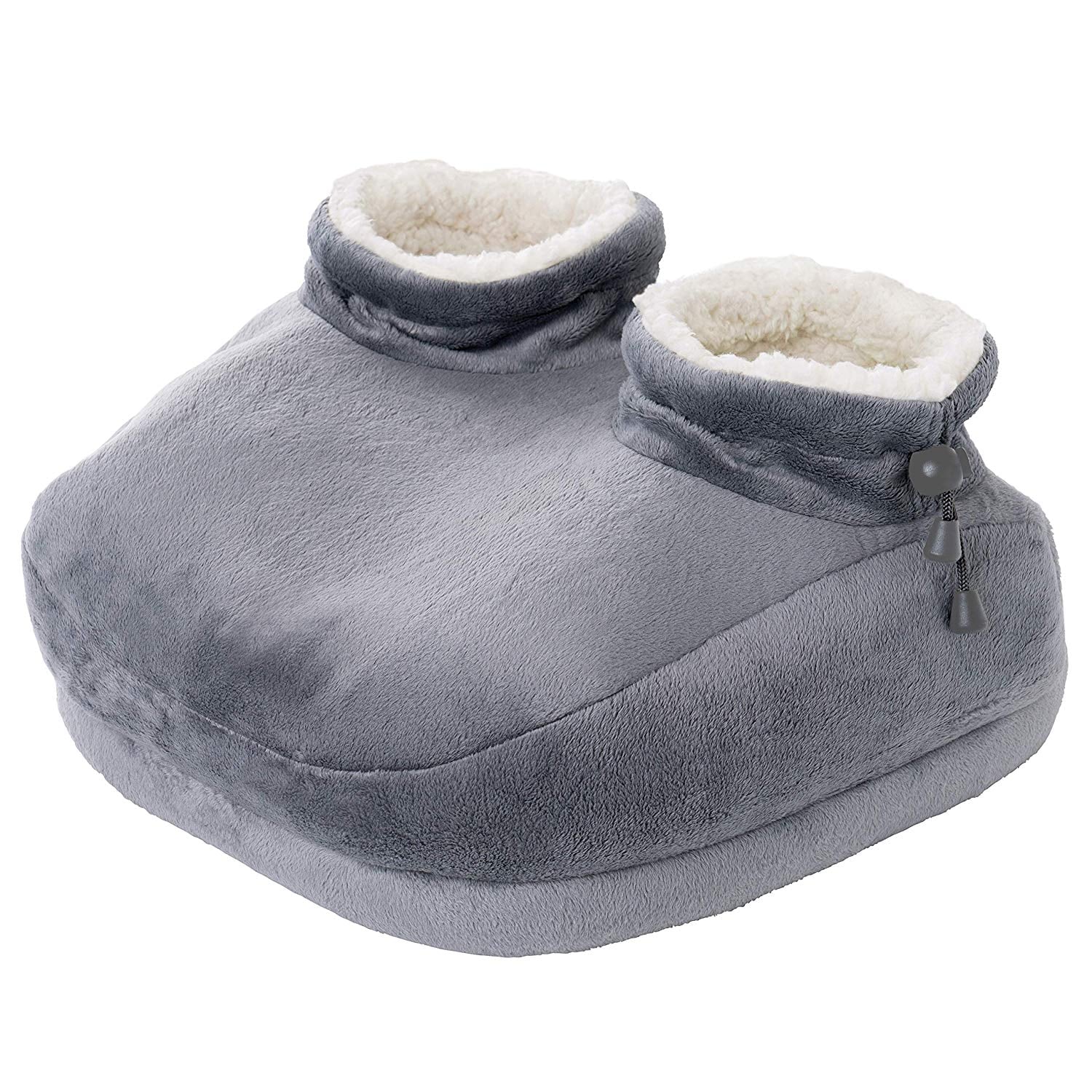 There's a time and a place for cutesy cat slippers, and then there's a time for serious gear that will help you hunker down and stay warm. If you want something that gives you permission to wrap yourself up on the couch and never get up, the Pure Enrichment PureRelief Deluxe Foot Warmer ($50) is just the thing. The first thing you'll notice is that it's massive, and to be honest, when we first looked at it, we weren't even sure what it was.
It has two sock-like adjustable drawstrings (so that your feet get a snug fit) and four heat settings. It heats up in three minutes, and you can even toss it in the wash in between uses. Our favorite feature, however, is that once you're in, you're in. There's no walking to answer the door or get someone a cup of tea. It's just you and your foot warmer.