Aquapaw Pet Bathing Tool Review
Say Buh-Bye to Tricky Bath Time With Your Pup — This Product Is a Game Changer
Dogs are adorable, scrappy bundles of fluff that can bring so much joy into our lives — until it comes to bath time, right? If you've ever tried to wash a dog, big or small, you know what we mean. First there is the problem of getting the dog to the designated wash area and keeping them there; next is the barking when the hose or shower head comes on too strong; and then trying to wrangle them, wash them, and rinse them all with one hand as you try not to soak yourself with the hose in the other. It's a lot! And the Aquapaw Pet Bathing Tool ($25) is here to help.
This little blue mitt is like a piece of magic when it comes to washing your dog. The product first launched on Kickstarter in November 2016 and was crafted by Daniel Lentz and Tom Zipprian. Daniel came up with the idea when he was in college and after many years of perfecting and designing it, he decided to launch the product that he hoped would transform the problem of bath time for many dog owners.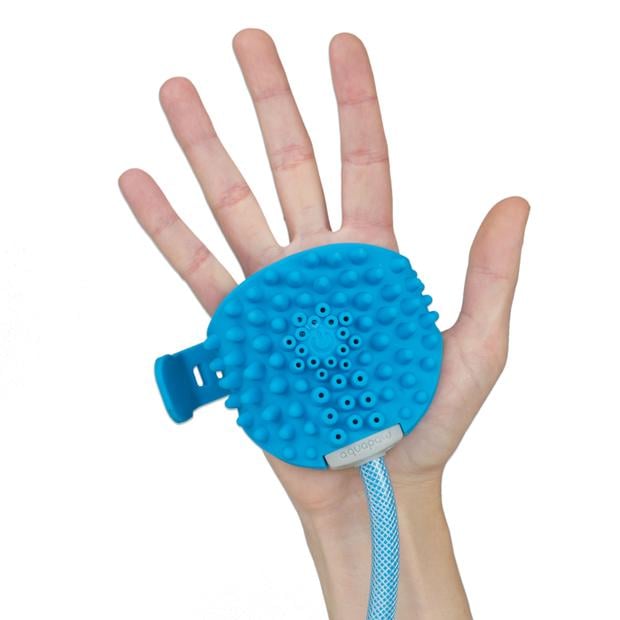 So how does it work? Well, you connect the blue mitt to either your shower head or outside hose pipe, secure your hand in the glove, and turn the water on. The water then flows through and comes out the hole in the stems of the glove. You can start and stop the device by making a fist with your hand and clicking the middle with your fingers. It's lightweight and super easy to control, which makes it even easier and more enjoyable to use.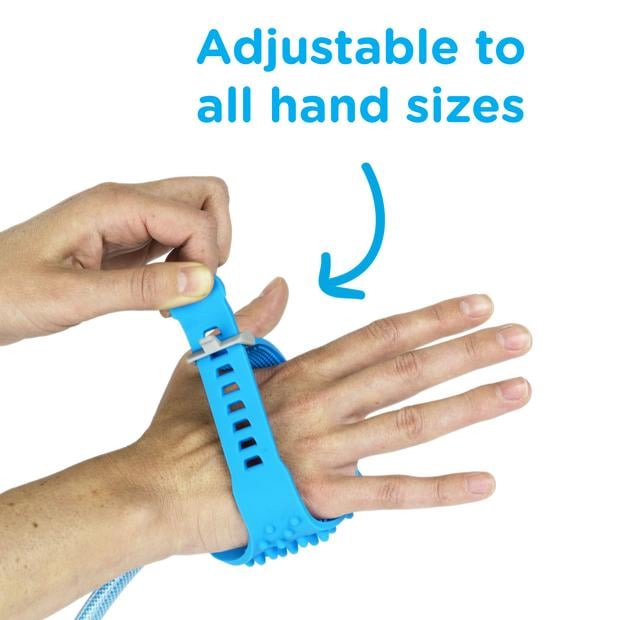 The strap is adjustable around your hand, so it should fit everyone, and the product also comes with the attachments included for connecting to your preferred water source. Aquapaw also acts as a scrubber for making sure your dog is nice and clean and free of all dirt. This product can really be transformative for bath time! Having both hands free to keep your dog calm is such a bonus, and the noise level is kept to a minimum too, which means your dog will feel less stressed and hopefully more pampered.