Army Dad Makes It Home For His Daughter's Birth
Army Dad Makes It Home From Afghanistan Minutes Before His Daughter Is Born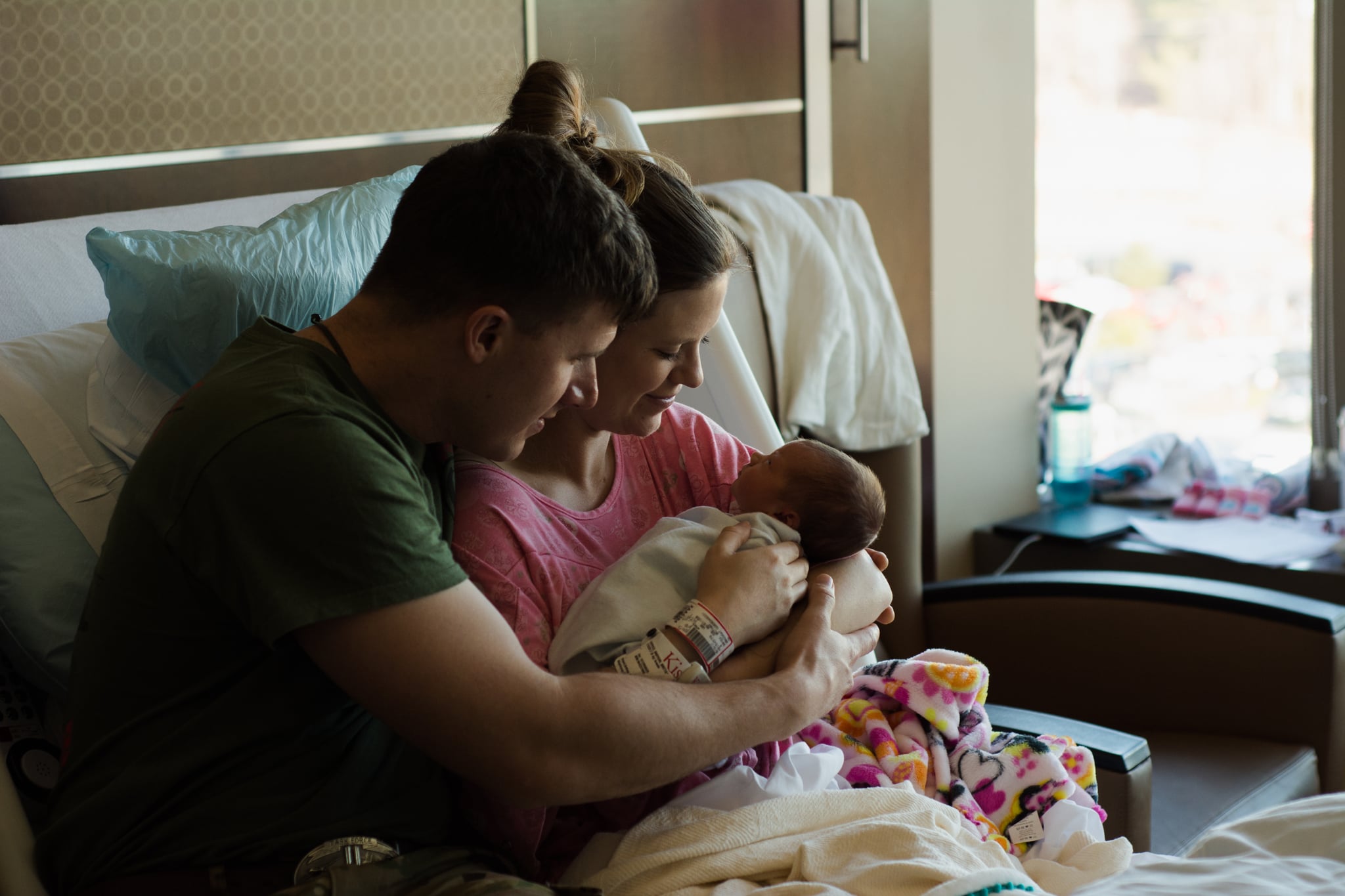 Army Sergeant Zach Shryock and his wife knew that Zach would likely miss the birth of his first child due to a deployment in Afghanistan that was set to return him home to Atlanta a month after Brittany's due date. However, a few twists of fate had a quick domino effect in the weeks leading up to his daughter's birth that make for a very special birth story.
Zach received news that he'd be among a small group of soldiers to return home early, a month before Brittany was due. The couple made plans to do as many things together as possible before the baby arrived, including a "baby boot camp" class and decorating the nursery, but once baby Myra heard her dad was coming home, she decided that she was done with her time on the inside and wanted to be there to greet him.
On his way home from Afghanistan, which included tons of stops and delays, Brittany's water broke and Zach's trip suddenly became a race against time to witness Myra's birth. From Charlotte, NC, where he heard the news, Zach booked the next flight to Atlanta while Brittany advanced to five centimeters dilated. By the time she reached 10 centimeters, Zach's plane hadn't even left the airport thanks to an hour-and-a-half delay due to a deer on the runway.
While Brittany's best friend personally handled Zach's transportation from the airport to the hospital, Brittany was resting, just minutes away from having to start pushing. "When I heard everyone clapping and yelling in the hallway, my eyes filled with tears," Brittany told Babble of the moment Zach arrived at the hospital. "I knew my husband had made it home. It seemed like a dream when I saw him walk through the door. After a hug and a welcome home kiss from him, I have never been more motivated in my life."
Thirty minutes later, Myra made her debut five weeks early at 5 pounds, 7 ounces, and Zach was able to witness the whole thing. "He made it from across the world to welcome his firstborn child into the world," Brittany said.