Baby Almost Dies From RSV
The 1 Thing People Forget to Do That Almost Ended This Baby's Life
After almost losing his baby girl, a Tennessee dad is sharing his story on social media to hopefully prevent another family from battling the same illnesses.
The dad, who has not been identified by name, posted a photo of his daughter along with a detailed description of her fight with respiratory syncytial virus. This damaging disease is extremely contagious, especially for infants, and the baby's father is now urging others to understand the dangers of not washing their hands "before handling little ones."
After originally being admitted to the hospital for viral meningitis, the little girl was diagnosed with RSV, and it came close to claiming her life last Monday. "Our local hospital told us, if she got any worse, there was nothing more they could do for her," the father wrote.
Her family decided to move the little girl from the local facility, but according to her dad, she flatlined when the pediatric team arrived at the hospital to pick her up. Luckily, they were able to revive her with a ventilator, but since then, she has been battling a severe case of pneumonia, the flu, bronchitis, and a partially collapsed lung.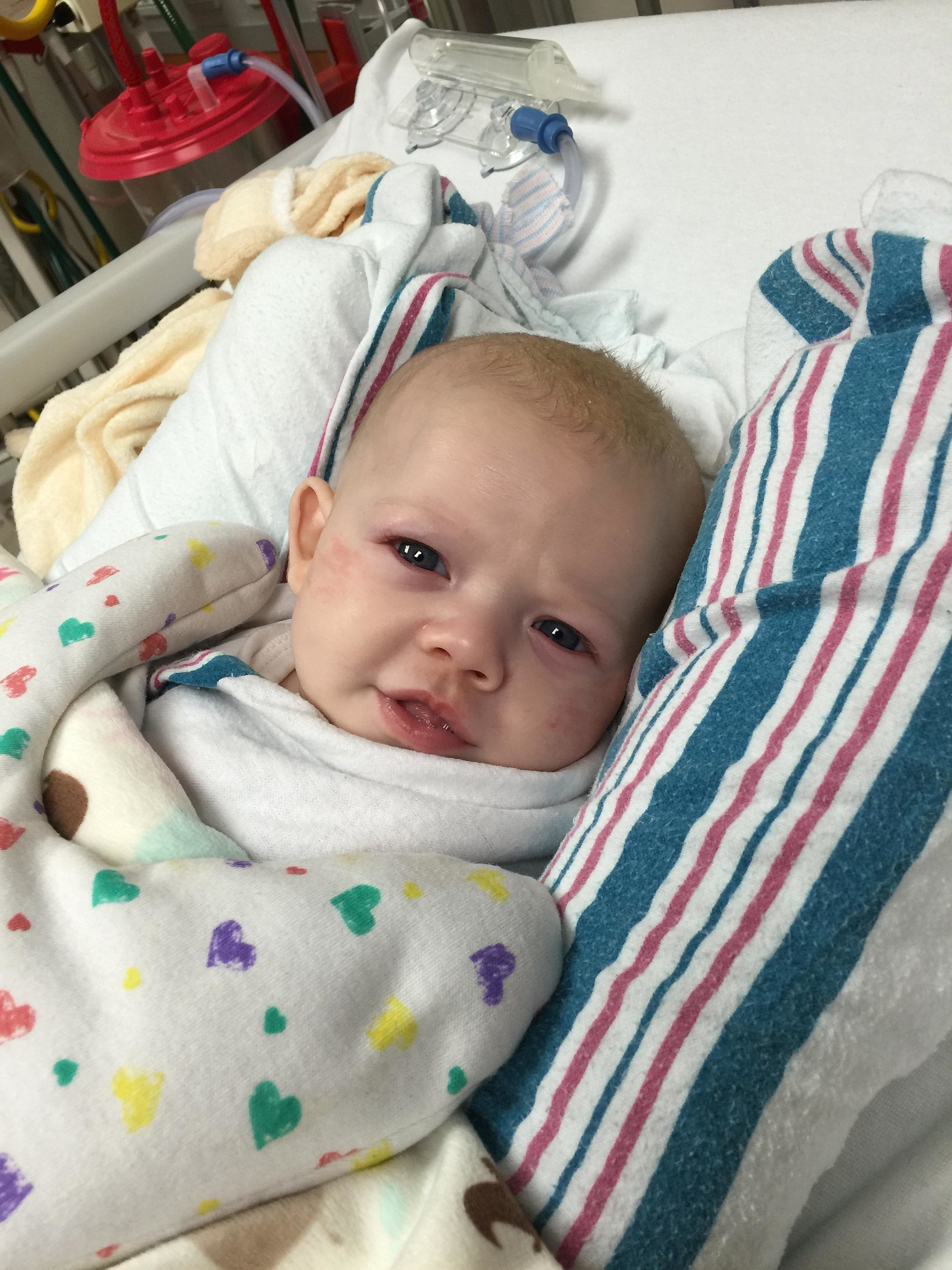 Despite it being a rough few weeks, the infant is doing much better, and her father says that she is off of everything except for her oxygen, which she only remains on for comfort.
"She has beaten so many odds this past week and made me even more proud to call her my daughter," the dad wrote. "I didn't know much about [RSV] until a week ago when it almost took my daughter from me. Please make sure to wash your hands before handling little ones. And make sure to wrap them up when heading outside into the cold."