Baby Shark Bedding at Walmart
Walmart Is Selling Baby Shark Bedding — Gasps — It's Not Over, Folks
As POPSUGAR editors, we independently select and write about stuff we love and think you'll like too. POPSUGAR has affiliate and advertising partnerships so we get revenue from sharing this content and from your purchase.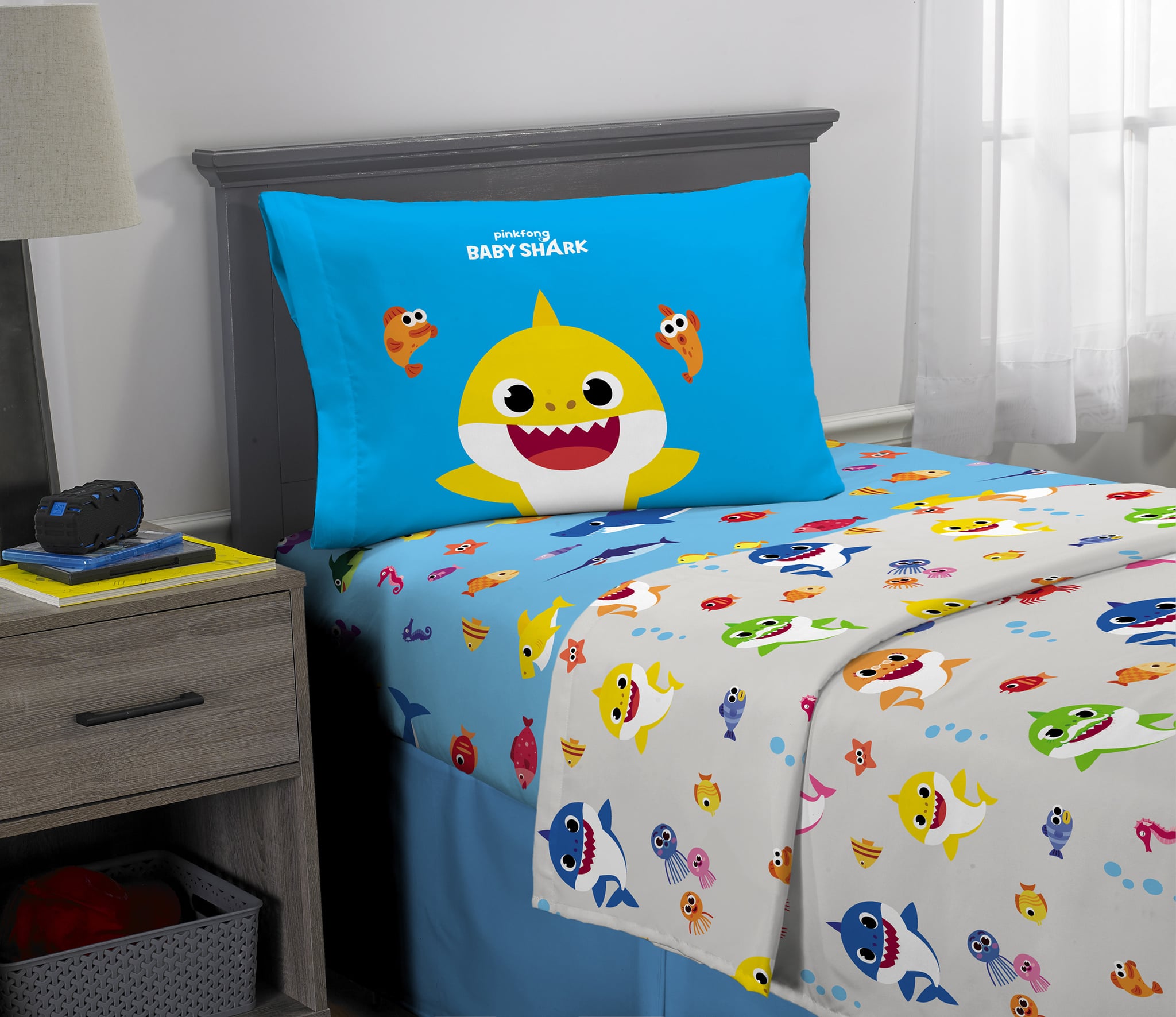 Everyone in the house might be singing songs from The Lion King soundtrack, but in no way does that mean your kid's favorite melodies from earlier this year are ready to retire. And you know exactly what we're hinting at . . . Do-Do-Do-Do — yes. That boppy "Baby Shark" beat will forever hold a place in your little one's heart — and to be honest, no matter how much we shake our heads, it holds a special spot inside of ours too.
Even if your kid has moved on from watching the YouTube video on repeat, they might want to outfit their room with exclusive bedding. Just in time for back to school, Walmart has released a Baby Shark sheet set ($20-$30) that's as bright and colorful as the cartoon. It's available in a twin or full size, and includes a flat sheet, fitted sheet, and two pillow cases. And if you're feeling like doubling down on this venture, you might as well go for the matching throw.
Image Source: Walmart