Nickelodeon's Baby Shark's Big Show! Animated Series Details
Nickelodeon's Baby Shark Series Is Coming in 2021, but a Holiday Special Airs on Dec. 11!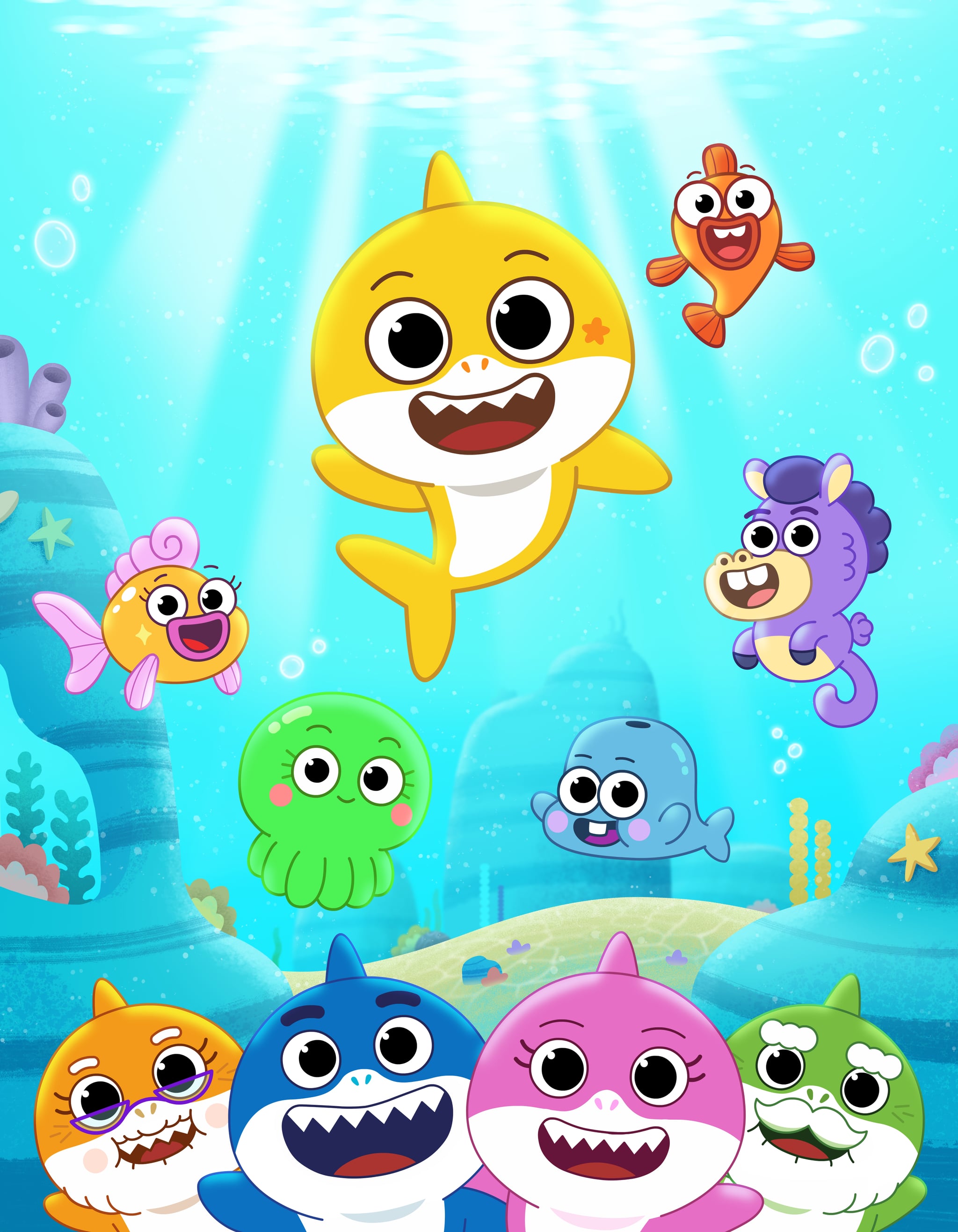 If you thought the "Baby Shark" song craze was eventually going to tire itself out, you were very, very wrong. Nickelodeon announced in June 2019 that it had an animated Baby Shark TV show in the works, and we can now confirm that the preschool series, titled Baby Shark's Big Show!, will debut this December with a holiday special, followed by an official premiere in spring 2021!
The animated series, which is coproduced by Nickelodeon and SmartStudy — the company behind the brand Pinkfong — will have 26 30-minute episodes in its first season. The show will center around Baby Shark and his best friend William, who go on exciting and funny adventures in Carnivore Cove, where they live. And of course, there will be extremely catchy songs throughout (what would a Baby Shark show be without the music?!).
"Having the opportunity to dive deeper into this incredible world and create all-new storylines has been extremely exciting, and our head of preschool Eryk Casemiro and his team can't wait to help grow the Baby Shark universe and fanbase with an amazing new series that captures the heart and spirit of this beloved property," said Ramsey Naito, executive vice president, Nickelodeon Animation.
And this isn't the only airtime Baby Shark might be getting! Netflix announced in January 2019 that it is also developing a children's show inspired by the song, so we're eagerly awaiting further details.
Although spring 2021 feels far away, we already know that pulling our kids away from the screen will be nearly impossible. Thank goodness for the holiday special coming Dec. 11, which we are poised and ready to set our DVRs for!
— Additional reporting by Murphy Moroney
Image Source: Nickelodeon