Baby Wipes Recall
Recall Alert! Walgreens, Sam's Club, and More Recall Baby Wipes For Potentially Harmful Bacteria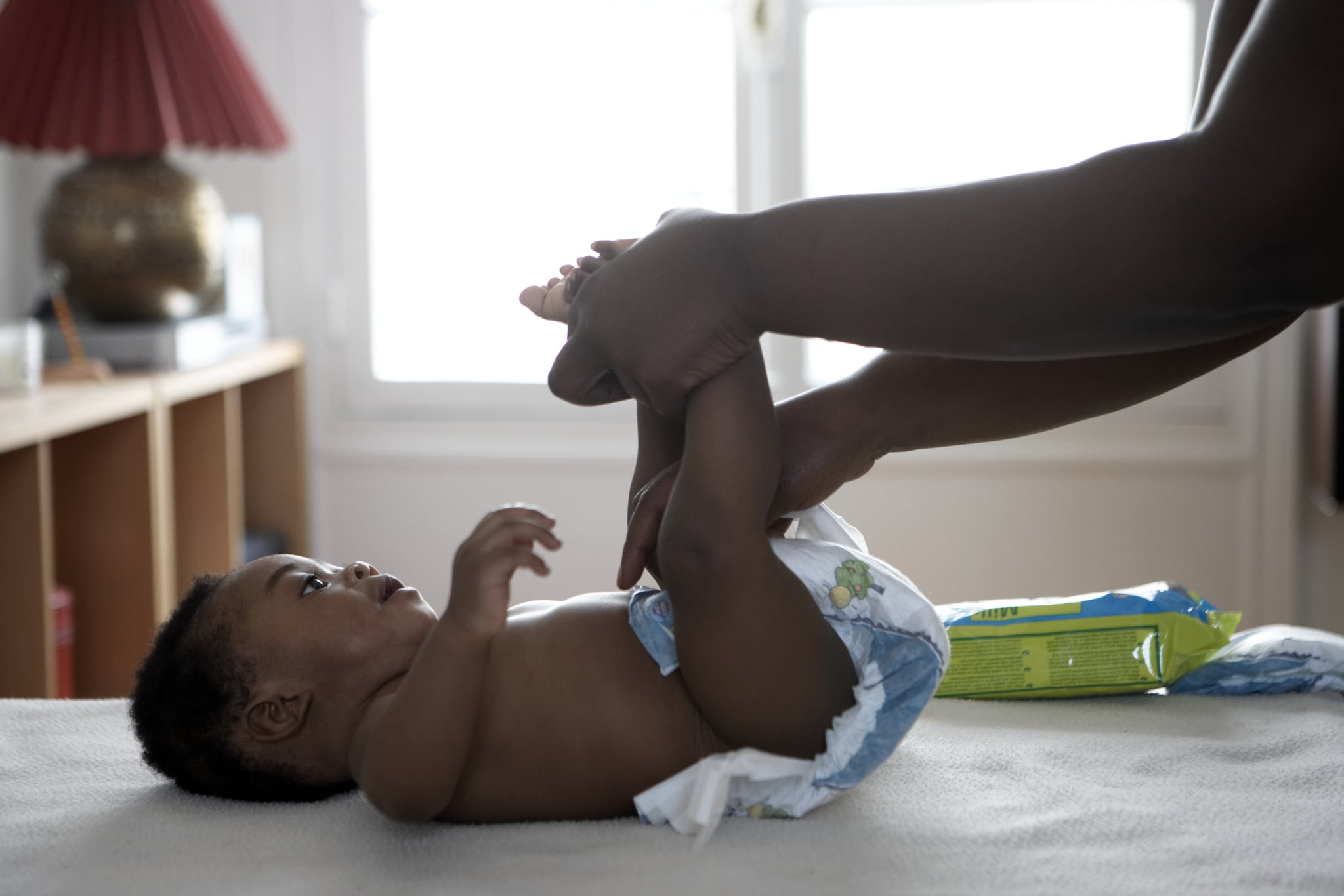 Last we checked, baby wipes were supposed to clean your tots, not expose them to bacteria that could make them sick. For that reason, baby wipes manufactured under the brand names Cuties, Diapers.com, Femtex, Fred's, Kidgets, Member's Mark, Simply Right, Sunny Smiles, Tender Touch, and Well Beginnings are being recalled across the country.
The wipes, made by Pennsylvania-based Nutek Disposables Incorporated, were distributed before Oct. 21, 2014, and were sold at Walgreens, Sam's Club, Family Dollar, Fred's, and Diapers.com.
Nutek received serval complaints about odor and discoloration and one report of irritation before testing revealed a bacteria called Burkholderia cepacia, or B. cepacia, in some packages. The bacteria poses little threat to healthy tots, but those with compromised immune systems and chronic lung diseases — like cystic fibrosis — are more susceptible to infection from it. The company originally recalled a few specific lots on Oct. 3, but that recall was expanded to include all lots over the weekend.
The following brands and lots are included in the recall:
| Brand Name | Retailer | Lot Numbers |
| --- | --- | --- |
| Cuties | Internet and various retailers | All Lots |
| Diapers.com | Diapers.com | All Lots |
| Femtex | Family Dollar | All Lots |
| Fred's | Fred's | All Lots |
| Kidgets | Family Dollar | All Lots |
| Members Mark | Sam's Club | All Lots |
| Simply Right | Sam's Club | All Lots |
| Sunny Smiles | Walgreens | All Lots |
| Tender Touch | Various retailers | All Lots |
| Well Beginnings | Walgreens | Only lots manufactured by Nutek. Check labels for manufacturer. |
Families who have the recalled packages in their possession can return them to their place of purchase for a full refund. Questions can be directed to Nutek directly at (855) 646-4351, Monday through Friday from 10 a.m. to 4 p.m. EDT. Parents who suspect that their child is experiencing health problems related to the wipes should contact their doctor immediately.