BabyBjörn Bouncer Balance
I'm a Parent, and My God, the BabyBjörn Bouncer Was Worth Every Darn Penny
As POPSUGAR editors, we independently select and write about stuff we love and think you'll like too. POPSUGAR has affiliate and advertising partnerships so we get revenue from sharing this content and from your purchase.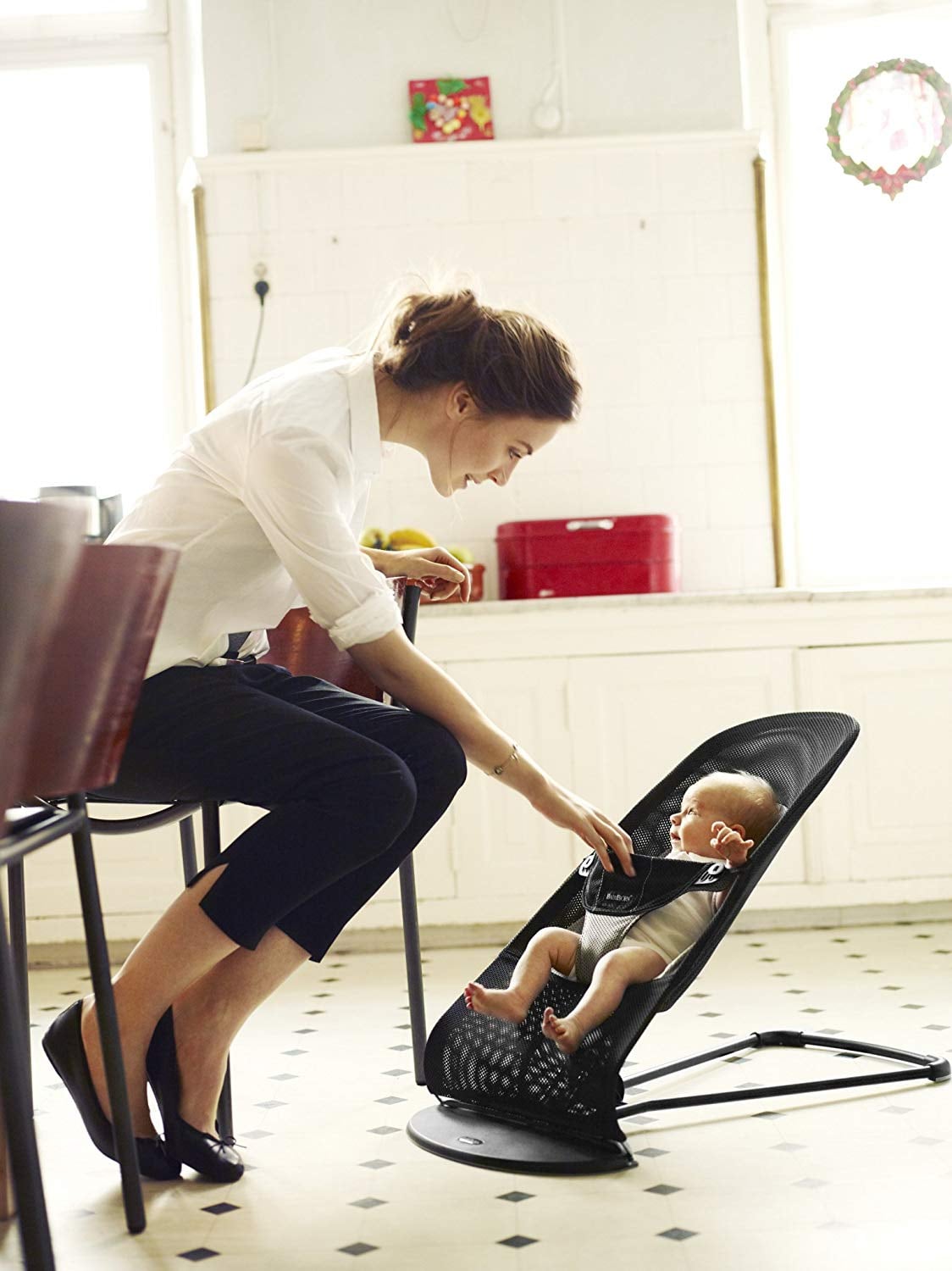 When it came time to research a baby bouncer for my first child, many friends recommended the BabyBjörn Bouncer ($198) as a must-have item. Since it was an expensive item, I'd really push them to find out why. How could it be that much better than other bouncers, especially since there are no batteries? Let me tell you.
The first two weeks, we forgot all about this thing, admittedly. But from the very first time my husband and I placed our daughter into the seat, she loved it. She couldn't get enough of being bounced. I later learned the ergonomic design correctly distributes the baby's weight evenly, which is great for their development. Our daughter loved to sleep in it (with our supervision), and as she got older, she was able to entertain herself in it. I relished in the ability to put it on the floor of the kitchen while I cooked, or on the floor of the bathroom when I showered. It gave me freedom, and I knew she was safe in it. And because there were no wires, I was truly mobile. I even brought it with us to visit family. When she went through her fussy periods, this was one of the most useful tools we had in calming her, and as she got older, we got her a toy bar that goes across the front so she could play.
I honestly had no idea how much time our daughter would actually spend in the BabyBjörn Bouncer, and to be honest, though she's nearing 35 inches in height and visibly way too long to be comfortable in it, she uses it as a toddler seat and still loves it. I'm so happy we made this purchase.