Barbie Fashionistas Dolls With Disabilities Fall 2019
Barbie Is Expanding Its Fashionistas Collection to Include 2 Dolls With Disabilities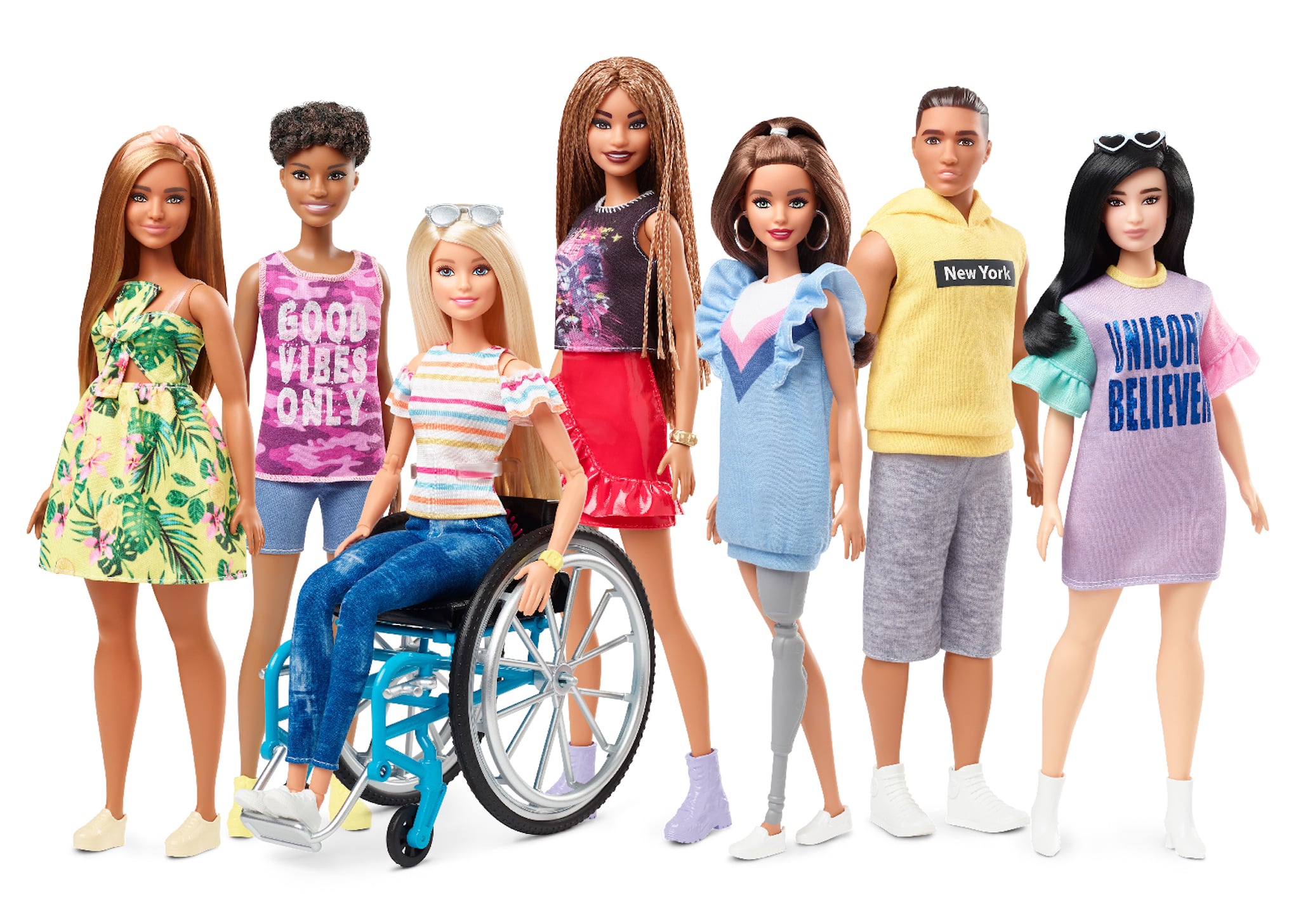 Barbie has a whole new group of friends, and it's more inclusive than it's ever been. Mattel announced on Feb. 11 that the Barbie Fashionistas collection — which includes dolls with deeper skin tones, different hair textures, and more realistic body types — is set to expand this year. The line will include a doll with a smaller bust, a doll with a braided hair texture, and two more dolls reflective of people with disabilities. Of the latter two dolls, one Barbie will be in a wheelchair and the other will come with a prosthetic leg.
The past few years have seen Barbie working incredibly hard to make their dolls more representative of all people. The brand announced back in 2016 that it was making the move to add three new body types to its line of dolls that had already previously been expanded.
According to a rep from Mattel, the Barbie team collaborated with partners at UCLA Mattel Children's Hospital and wheelchair experts to create a toy that is modeled after a real wheelchair. In addition to that, Barbie created the doll with a prosthetic limb, which "incorporated a key design feature to remove the prosthetic leg for a more realistic experience," with some assistance from 12-year-old Jordan Reeves and her doctor. Reeves is the cofounder of Born Just Right, a non-profit organization focused on "creating creative solutions to help kids born with differences live a more enjoyable life," and she requested that the prosthetic leg be removable to appear more realistic. The new dolls will be available for purchase in Fall 2019.
Image Source: Mattel