Basic Mom in the Morning
If This Photo Is What It Is to Be a "Basic Mom," Sign Us Up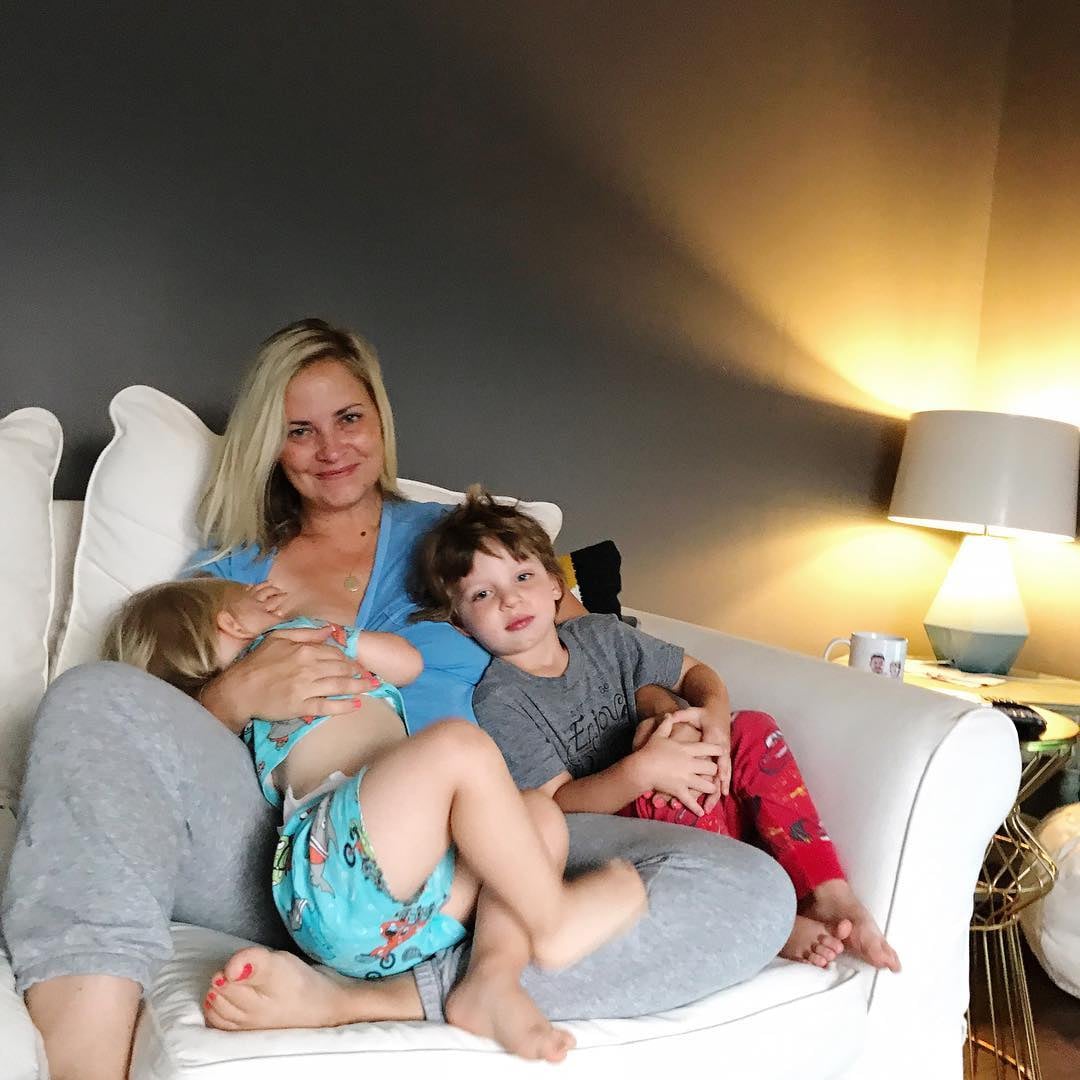 To a millennial, is there anything worse than being basic? Well, if Chandra Fredrick's description is accurate, we can't imagine it gets much better.
The mom of three posted a "portrait of a basic mom in the morning" to her Instagram feed alongside a simple description:
Sweats, no makeup, nursing a babe who is also doing acrobatics, trying to show equal attention to another child simultaneously, and captured by her oldest son.
Even Fredrick – who blogs at Oh Lovely Day – realizes that such a self-proclaimed basic, stereotypical Mom moment is one she should cherish.
"I think this right here is what I'll miss the most when my kids are grown – the sweet and simple chaos that make up our mornings," she wrote. "We'll never have this day again. We only get a limited number of these baby and toddler days. And then they are gone forever."