Best Space Heater
The $32 Space Heater That Finally Made My Freezing Apartment Tolerable This Winter
As POPSUGAR editors, we independently select and write about stuff we love and think you'll like too. If you buy a product we have recommended, we may receive affiliate commission, which in turn supports our work.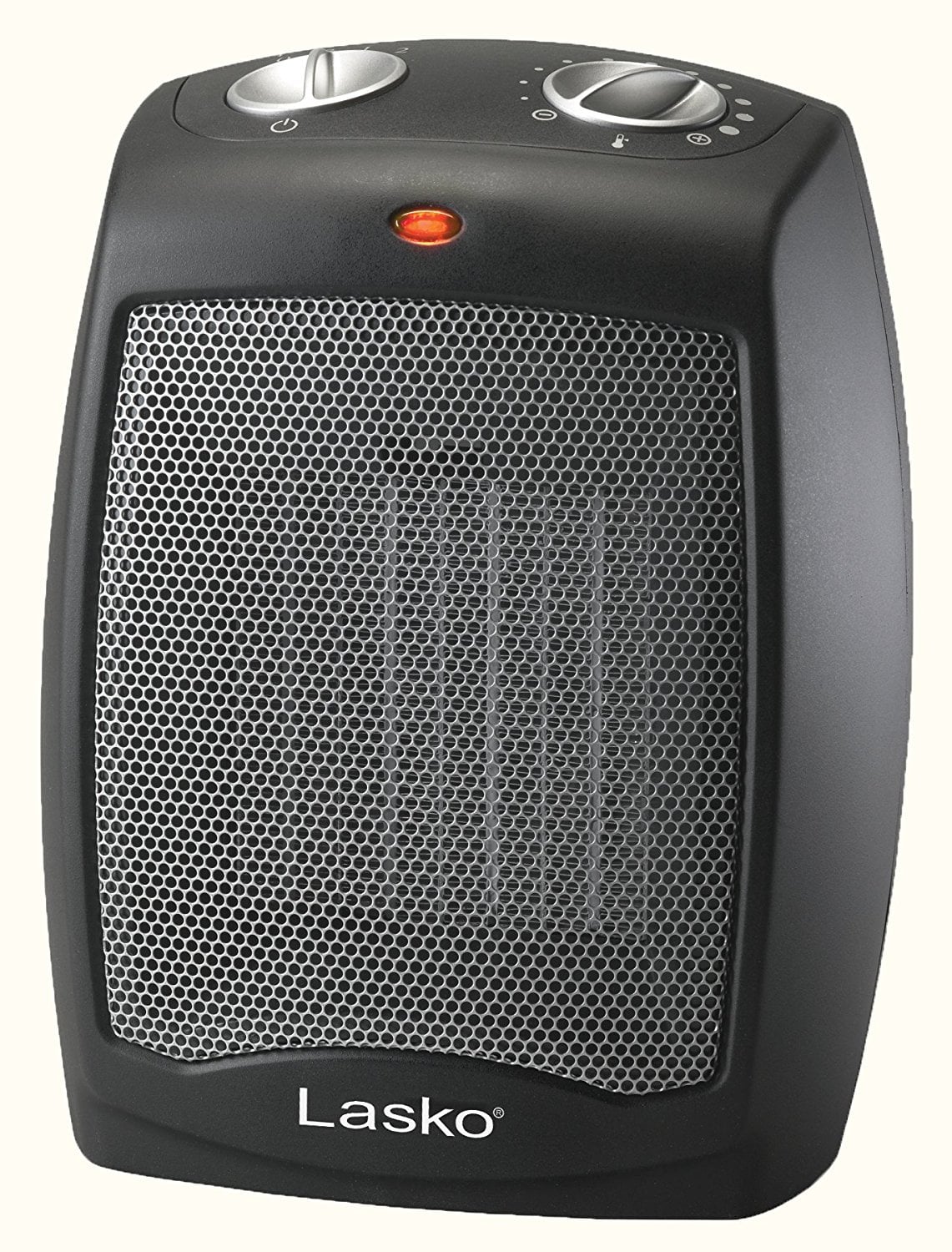 My apartment doesn't have a heater. As a result, I normally spend the Winter cuddled up in flannel pajamas, an oversize bathrobe, fluffy socks, and extralarge slippers. This year, I decided to ditch the layers and invest in a space heater after I found this portable Lasko Ceramic Heater ($32) on Amazon. My apartment is old and hasn't been updated in a long time, so because of this I needed something that had low voltage. Years ago, my roommates and I had another space heater, but the voltage was so high that when we turned on another appliance, all of our electricity would go out. It became too much of a hassle, so we stopped using the heater. In my search for a new one, it was important to find something small yet mighty.
As soon as it arrived, I instantly turned it on and was impressed. My living room and bedroom are both on the large side, but within 10 minutes, they felt warmer. Now my favorite thing to do is stick it next to my feet while I'm watching TV or turn it on in my bedroom right before I take a shower so I can return to heated room. The lightweight design makes it easy for me to carry for room to room.
This Lasko heater was ideal because on a low setting it only uses 900 watts, meaning I could safely dry my hair at the same time. And if I want to turn it up, I can use the higher setting at 1,500 watts; I just make sure to not use any other large electronics simultaneously.
If voltage isn't a worry for you, this version of the Lasko Ceramic Heater ($39) is a little stronger (and it might ship faster).
I can safely say I'm totally reliant on it now.