Best Swim Coverup For Moms 2019
Amazon Sells Hundreds of Beach Cover-Ups, but This $24 One Is Our Favorite For Moms
As POPSUGAR editors, we independently select and write about stuff we love and think you'll like too. POPSUGAR has affiliate and advertising partnerships so we get revenue from sharing this content and from your purchase.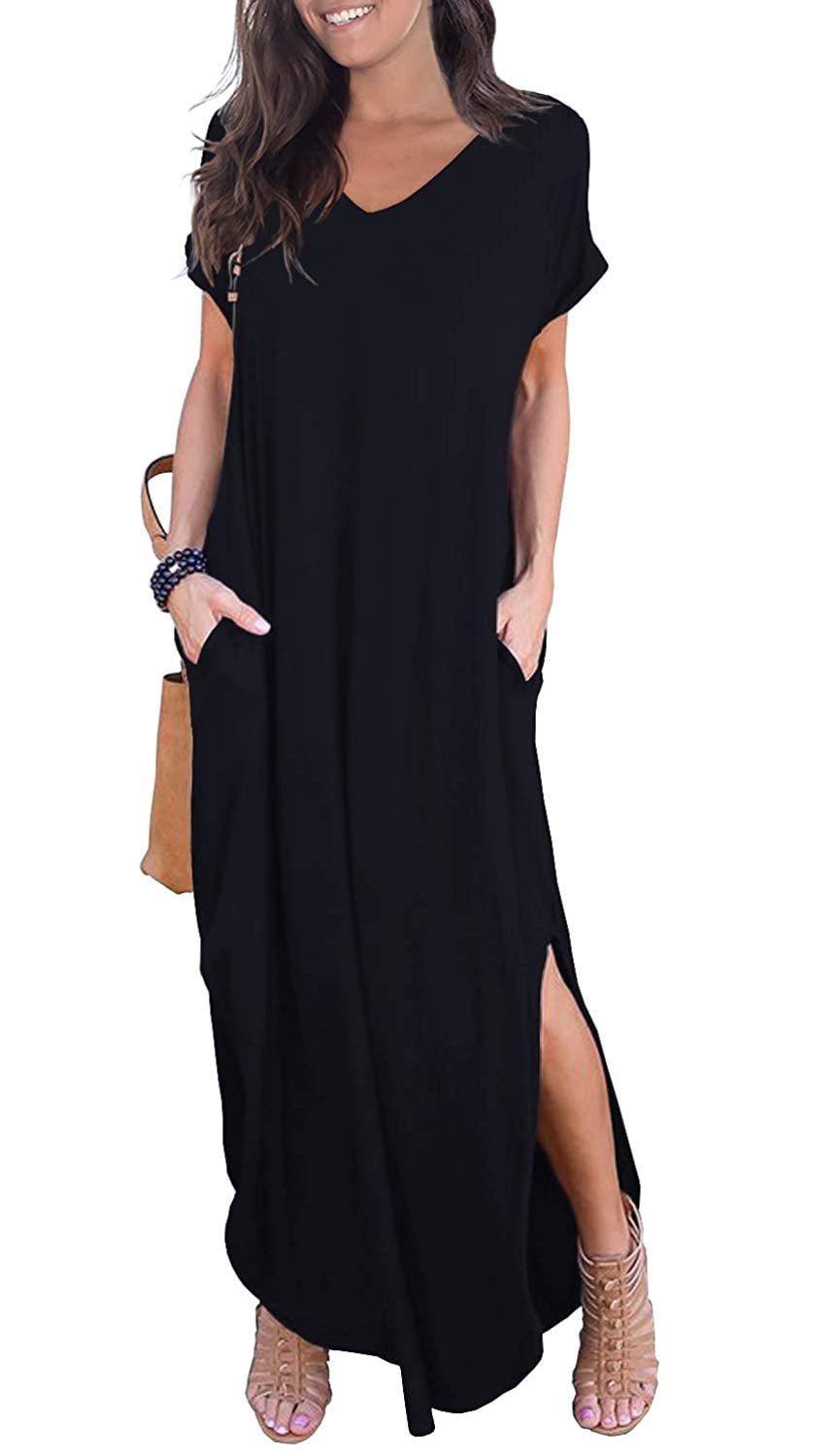 A beach or pool day is no longer what it used to be. Gone are the days of fretting over which magazine to read or which cocktail to order off of the menu. Now it's about swim diapers, flotation devices, monitoring the other children in the pool, and of course, carrying it all to said body of water, which means that fashion choices also change.
The Grecerelle Women's Casual Loose-Pocket Long-Dress Short-Sleeved Split Maxi Dress ($17-$24) is an Amazon bestseller and we think it's perfect for moms. It's maxi length with two huge side slits, so you don't have to worry about tripping. But our favorite detail? The pockets! Stash room keys, cell phones, even Baby Puffs in there! It comes in 31 colors (some a fun floral print), and while it's a simple throw-on-and-go piece, you can easily wear it to dinner by adding jewelry and a metallic sandal.
Here are some gushing reviews.
I LOVE this dress! After seeing a blogger post about it on Instagram, I decided to give it a try! I'm 5'7, 135 lbs. with a growing baby bump & I LOVE how the small fits me! It's a little shorter than other maxis that I own, but the slits on the sides make that not a big deal- I actually like that it shows off my shoes! The fabric is super comfy & stretchy so I plan to get a lot of wear out of this dress as the bump grows!

Awesome dress! After giving birth to my daughter I have felt very very self conscious about my "mom body". However this dress is so comfortable and very flattering. I was scared because it's a loose fitting dress I would look like I was wearing a moo moo lol. I looked awesome and actually felt pretty again! Will be buying more in other colors!
Many reviewers recommend spending time reading through sizing reviews in order to ensure you get a good fit!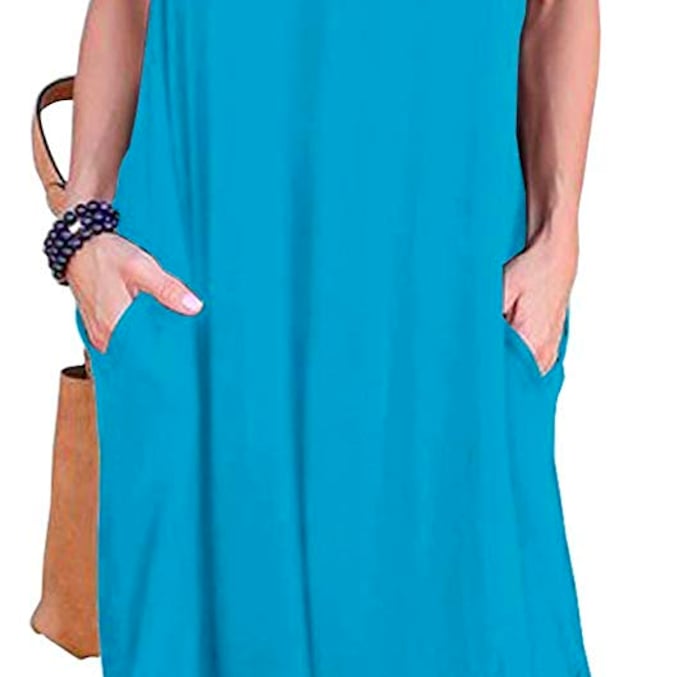 Grecerelle Women's Casual Loose-Pocket Long-Dress Short-Sleeved Split Maxi Dress
Buy Now