Bestselling Closet Organizer on Amazon
2,500 People Agree This $15 Closet Organizer From Amazon Is Worth Getting
As POPSUGAR editors, we independently select and write about stuff we love and think you'll like too. POPSUGAR has affiliate and advertising partnerships so we get revenue from sharing this content and from your purchase.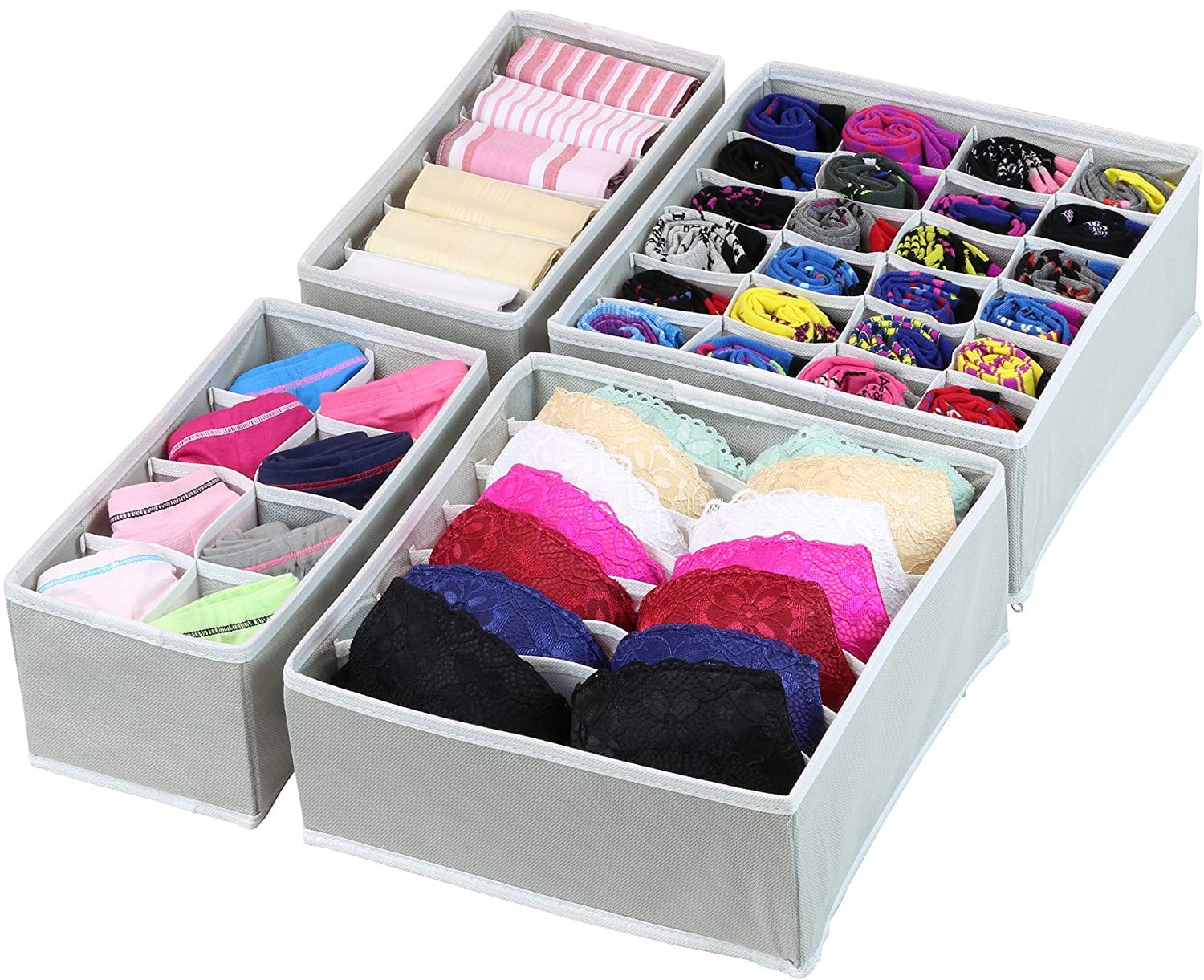 When it comes to organizing our closets, there's no shortage of places to turn to for inspiration — images of acrylic boxes neatly stacked on top of one another showcasing unblemished shoes and perfectly folded t-shirts tucked away in a drawer are enough to get you excited to start cleaning. But these organizational items can add up quickly. Which is why we're super excited that Amazon's bestselling closet organizer ($15) is super affordable. People love it for sorting small items that typically cause drawers to get stuck, and it can be great for baby clothes! Here are a few of the beaming reviews:
"I love these things, they're so versatile. I have them all over; drawers, closet shelves, cabinets. I use them for more than just underwear too. I use them for dry art supplies in open shelves and just about anywhere else I need to organize."
"No matter how neatly I fold my bras and underwear, they always seem to become a big jumble in the drawer. These organizers are perfect for keeping everything in place, and you won't forget about those items you own that end up buried at the back."
"Bought this for my daughter who moved in to her college dorm to help her keep the limited dresser drawer space organized. She says that it's 'great' for keeping her things organized but also helpful to see when she's running low on underwear or socks and needs to get a load of clothes done!"
Time to stock up and start organizing the kids' clothes! It's super easy for them to use too!